Pune is a location where you can find lots of Homeopathy Doctor In Pune. Homeopathy is a therapeutic method that uses highly diluted natural substances to relieve symptoms. It's based on a series of ideas developed in the 1790s by a German doctor called Samuel Hahnemann. A central principle of the "treatment" is that "like cures like" – that a substance that causes certain symptoms can also help to remove those symptoms.
Homeopathy stands out distinct as compared to other modes of treatment by its fundamental principles directed towards treating diseases at the root level, by addressing the multiple causative factors such as genetic, immunological, metabolic, hormonal, emotional and the like. Homeopathy is not to be confused with herbal medicine or nutritional therapy.
The set of principles that guide the selection of medicine make homeopathy a distinct and integral system unto itself. There are several benefits of Homeopathic Medicine. For example, it is natural. Homeopathic remedies are normally based on natural ingredients, it works in harmony with your immune system. Unlike some conventional medicines which suppress the immune system, Homeopathic remedies are not addictive, etc.
Here is the list of some of the Best Homeopathy Doctors in Pune for your next doctor visit or consultation. If you are looking for the Homeopathy Doctor in Mumbai check out the previous blog here.
1. Ask Dr. Shah
Ask Dr. Shah is one of the Best Homeopathy Doctors in Pune. Their mission at there clinic is to develop the best world standards in homeopathic practice and make them available to their patients. Enhancing the potential of homeopathy by research, and bring its benefits to people across the globe. To practice the highest standards of ethics and conduct in medical practice. Everything they do reflects their mission and values. They value integrity, honesty, dedication, commitment, and accountability.
Contact Details:
Address: Office no. 14, 2nd floor, Commerce Avenue, Above P.N. Gadgil & Sons, Paud Road, Kothrud, Pune - 411038, India
Phone: 020 25462515, +91-9049992757
Email ID: [email protected]
Website: https://www.askdrshah.com
2. LifeForce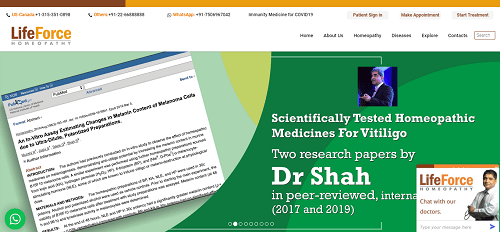 Life Force is the world leader in homeopathic practice. Life Force is run globally by Life Force Molecules Pvt. Ltd and run by Homeopathy India Pvt. Ltd. (HIPL) in India, under the direct care of Dr. Rajesh Shah, MD and Dr. Rupal Shah, MD. Life Force would like to humbly take credit for being able to spread the benefit of homeopathic healing to thousands of families, all over the world.
Life Force is working hard to augment the work base, as the task calls for spreading the message of homeopathy to people in every country, every city and every village across the globe. This clinic has one of the renowned Homeopathy Doctors in Pune. The organization is involved in the areas of global practice, international promotion of homeopathy, education, and research.
Contact Details:
Address: Sharda Ram Park, 2nd floor, C-07, CTS No.-37, Sasoon Road, Next to Courtyard Marriott, Opp. Ruby Hall Clinic, Pune - 411001, India
Phone: 020-26162352
Email: [email protected]
Website: https://www.lifeforce.in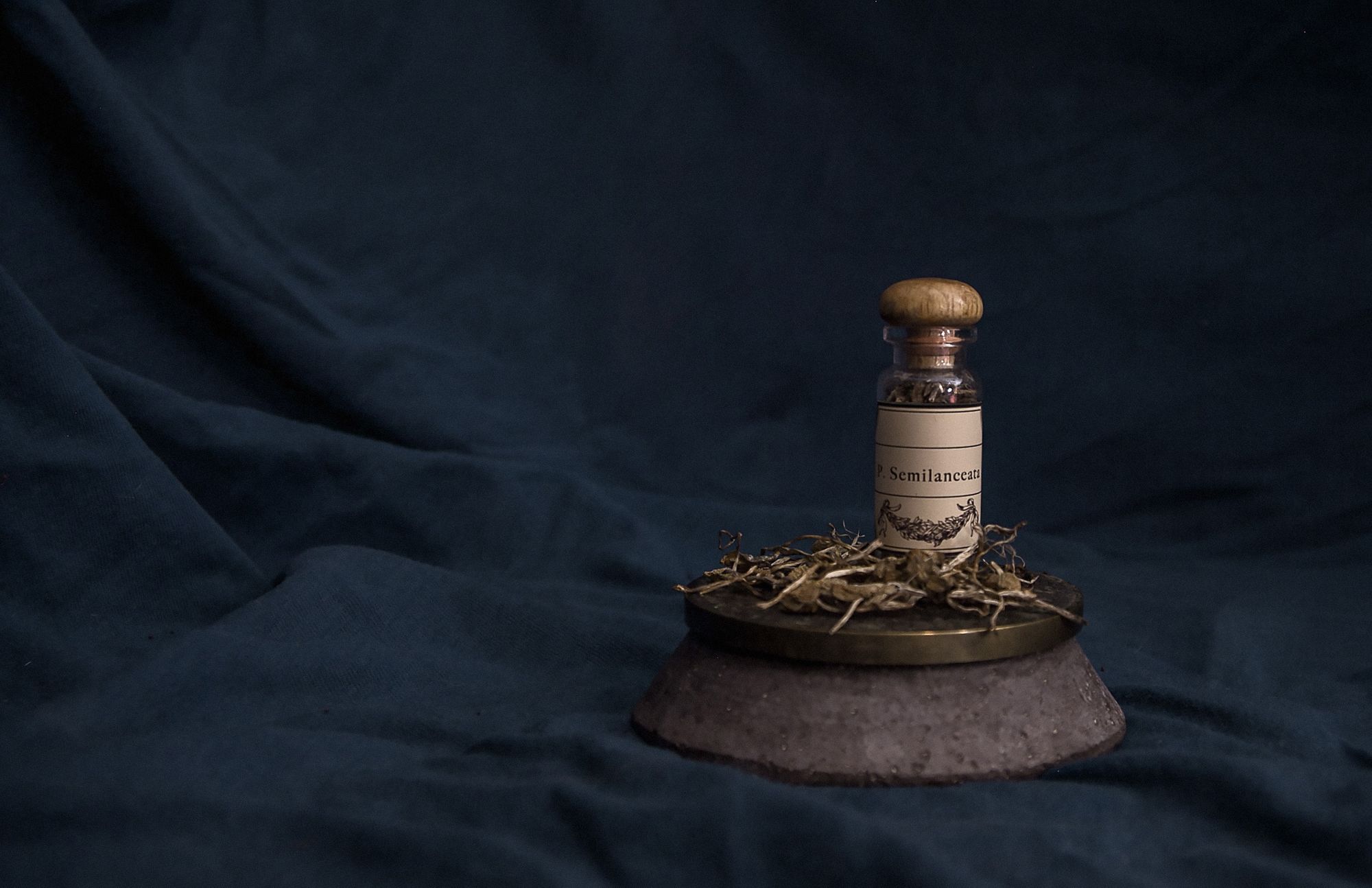 3. Dr. Simta's Peachtree Clinic
Peachtree is Homeopathy, Cosmetic and Weight loss Clinic, specializing in Homeopathy treatments & non-surgical treatments for the face, hair, and body. Dr. Smita Patil is the founder of Peachtree Clinic. They have successfully treated many patients for various ailments. Their specialization and interest are on the trichology, Skin diseases and weight loss side, where we treat for skin, hair and obesity issues using homeopathic medicines and perform other cosmetic skin and hair treatments like mesotherapy, PRP, Chemical peels, Medifacial, Laser hair removal, etc.
Contact Details
Address: 206 & 503, Sanskriti Arcade, near, Chatrapati Chowk Rd, Kaspate Wasti, Wakad, Pune, Maharashtra 411057
Email: [email protected]
Phone: 8102992993
Website: https://www.peachtreeclinic.in/
4. Aditya Homeopathic Hospital
With the 30 years wide experience gained, Dr. Nikam started his own Homoeopathic Hospital named as "ADITYA HOMOEOPATHIC HOSPITAL & HEALING CENTRE" at Pimpri Gaon, Pune, Maharashtra on 2nd May 1995. The township is surrounded by the highly Industrialised belt of Pune Mega City area.
Homeopathy is a system of natural medicine that was introduced and developed at the end of 18th century. Homeopathy is a branch of medical science that seeks to treat the whole individual by identifying that the mind, body and spirit of the individual is affected. It doesn't focus only on the disease but on the totality of the person. The self regulating mechanism of the body is stimulated by the homeopathic medicines or remedies for initiating the healing process.
When a person falls ill, it's not only the body but also mind and spirit that are sick. The body knows the symptoms of illness; however it is not the origin of the illness. The physical body remains after death, but it is no longer curable. The 'vital force' which is curable has already left the body. That's where the origin of the illness lies, in an imbalance of the vital force. The manifestation of that imbalance is the symptoms expressed by the mind, body and spirit. The vital force also returns to balance by matching the symptoms of illness with proper homeopathic remedy. With the person healing self, the symptoms disappear.
With homeopathy becoming popular, many students pursuing medical are opting for homeopathic courses. They are seriously looking towards making a career in homeopathy. There are several colleges in Maharashtra offering homeopathy courses and few of them are the best ones. These homeopathic courses stress upon the several benefits that it offers to mankind. The fact also lies that precise homeopathic remedy depends upon gaining a complete understanding of the patient as a whole individual. This means that prior to deciding on an appropriate remedy, the homeopath must take note of the mental, physical and emotional levels of each individual. Homeopathic medicines are given only when the complete physical and psychological symptoms are identified.
Contact Details:
Address: near shiwaji chowk, Old kate pimple Road, Pimpri Gaon Pune - 411017, Maharashatra, India.
Email: [email protected]
Phone: 8806061061
Website: http://www.drnikam.com/
5. Dr. Rutika Khelkar
Dr. Rutika Khelkar offers cutting edge holistic and integrative medicine in a caring and supportive environment. Her focus is on individualized medical care utilizing original and innovative approaches. Dr. Rutika khelkar has 26 years of quality experience in the field of homeopathy and health care And has Treatment for all acute as well as a chronic disease. Dr. Rutika Khelkar is the Best Homeopathy Doctor In Pune.
Contact Details:
Address: Shop.No 5, Akanksha Apartments, AIMS Rd, Ward No. 8, Aundh Gaon, Aundh, Pune, Maharashtra 411007. India
Phone No: 98238 65494
Email ID: [email protected]
Website: https://drrutikakhelkar.in/
6. Dr. Dev
Dr. Dev has studied Homeopathy Doctor In Pune & done research work intensively for over 14 years, since 2004. Dr. Dev is an internationally acclaimed physician, who has treated patients from all over the world, like-Japan, Taiwan, China, Iran, Afganistan, Germany, UK & the USA. He has deeply explored n done research work & developed his formula to treat obesity.
Contact Details:
Address: Liberty Society, Phase 1, D-7, Opp. to lane-5, North main road, Koregaon Park, Pune - 411001.
Email: [email protected]
Phone: 9767137833
Website: http://ddhomeopathy.com/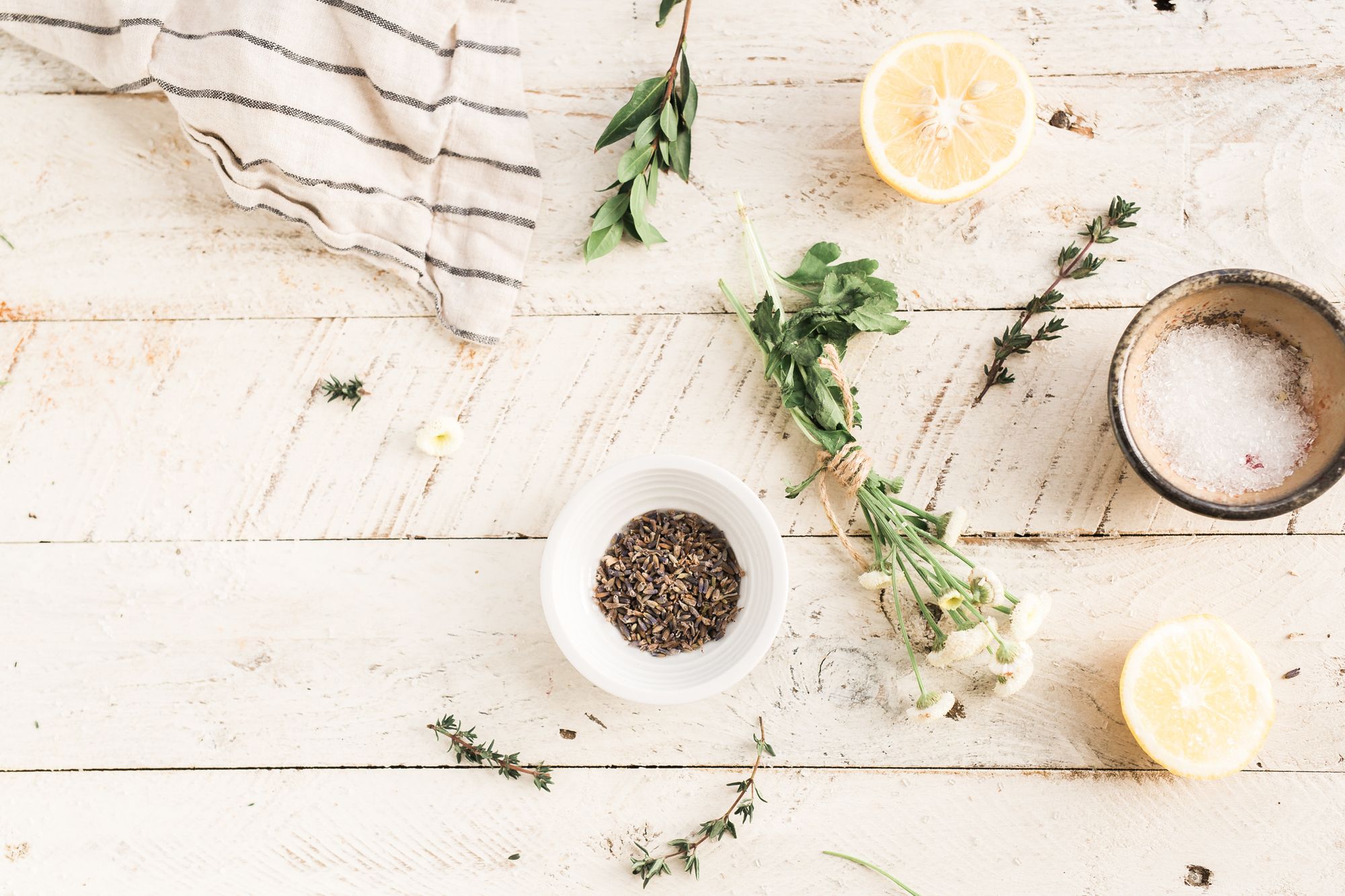 7. Dr. Mithali
Dr. Mitali Upadhye is a Homoeopath, Counsellor and Healing Therapist by profession. She began working in alternative medicine with a holistic approach in 1996. She has a vast experience of over 20 years in the field of Classical Homoeopathy. As a doctor and counselor, she deals with issues of behavioral problems in children, marital discords, problematic relationships, depression, low self-esteem, Anxiety disorder, etc.
Contact Details:
Address: Swapnali Apartments, 38, Girija Society, MIT College Road, Paud Road, Pune 411 038.
Email: [email protected]
Phone: 9881344283
Website: http://drmitaliupadhye.com
8. Dr. Tushar Apte
Dr. Tushar Apte has been offering Homeopathic treatment for the last eleven years in Pune. He has made Homeopathic treatment popular among all classes of the community. He has proved that Homeopathic treatment is useful in chronic diseases and is effective in acute conditions. Dr. Apte has specialized in the field of Dermatological Homeopathic Treatment. He has expertise in treating chronic Skin diseases that don't respond to other Medicines. Dr. Apte believes in utilizing all the means available at his disposal without compromising the natural laws to ensure the healing of the sick.
Contact Details:
Address: Shop no. 5, Sitaram Apartments, Near Mehendale Gaurage, Opp. Hotel Abhishek, Erandawana, Pune 411004.
Email: [email protected]
Phone: 9226793551
Website: http://homoeopathypune.com/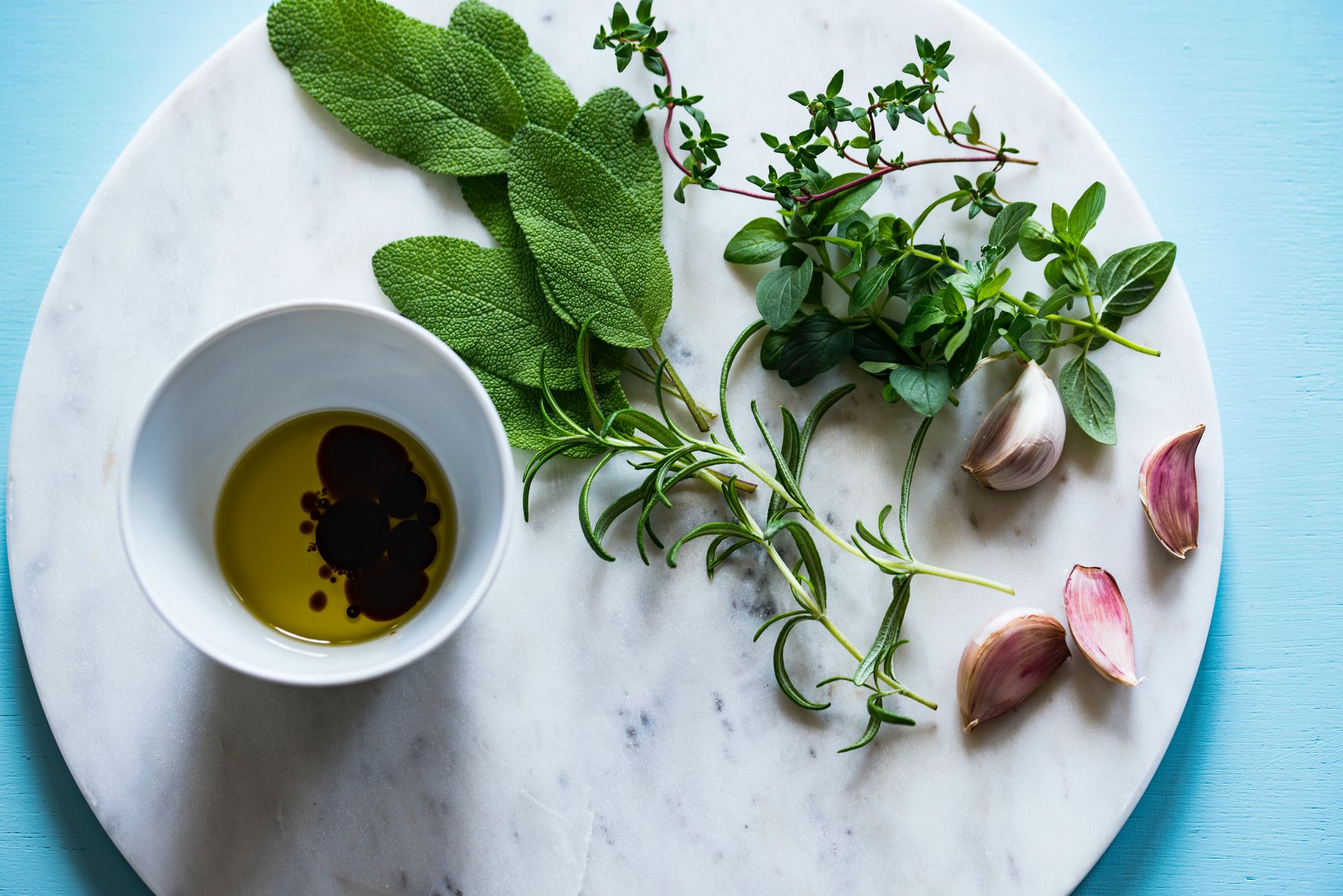 9. Gentle Cure
Gentle Cure is your friend in disguise of doctors ready to treat your problem with the scientific art of Homeopathy. Established in 1991, They have cured numerous people back to health and happiness. Their approach to your health problem is empathetic yet rational. They interview you and spend time understanding your problems, your behavioral pattern, your likes and dislikes, your feelings, dreams, and sensations before diagnosing you and prescribing you medicine.
Contact Details:
Address: 1, Vidhate Complex, Opposite ICICI Bank, Pune-Solapur Road, Gadital, Hadapsar, Pune - 411028
Email: [email protected]
Phone: 9422032983
Website: http://www.gentlecure.in/
10. Homeocare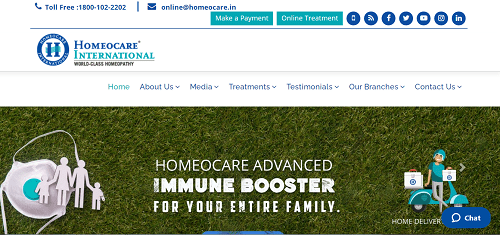 Homeocare International, a network of world-class premium Homeopathic clinics committed to providing advanced Homeopathic Treatment enriched with decades of rich experience, excellence, and expertise in treating various diseases using world-class techniques, latest advances, sophisticated technology and software for effective treatment of diseases without any side effects.
Homeocare International has its own quality control and medical audit department which helps in the implementation of quality management systems in accordance with international standard ISO 9001:2008.
Contact Details:
Address: S.P. Road, Begumpet, Hyderabad, Telangana 500003
Email: [email protected]
Phone: 1800-102-2202
Website: https://www.homeocare.in