India, the seventh largest country in the world, is blessed with one of the oldest existing cultures. It abounds in places that are offbeat and mesmerizing, to say the least. It would surely take one a lifetime of travel to discover the hidden beauty of all these places.
Mind you, what we are talking of here, are the places off the beaten track, and different from the places which people generally prefer to visit on hearsays from friends and professional tour planners, places like Delhi, Agra, Jaipur, the Taj Mahal, and Goa, etc they tour planners offers complete tour packages like Himachal tour packages, Uttarakhand Tour, Rajasthan Tour Packages where they prepare your tour in the package you will get complete services like food, transport, famous attractions of a specific place etc. .
Also, economically speaking, a visit to such places, bolsters the local economy and encourages local entrepreneurs, especially women (when it's well managed), it can involve the entire community, and it eases the burden on overly touristy areas. Plus, it gives tourists a more authentic cultural experience and an opportunity to transcend typical tourism and really get to know the local people and their culture.
So now let's talk of what is the biggest hurdle you face while planning a vacation? Surely, it isn't the packing or the making of reservations; in fact it is about zeroing-down on the destinations to be visited on your vacation or a holiday trip. The very thought of travelling to places frequented by the majority, sort of puts one off, considering the fact that the regular places  are not only chaotic and expensive but also are victims to excessive littering.
The reason behind such a though is the lack of awareness about the hidden treasures that abound, here in India. If you want to skip a swarming destination full of tourist-traps and added expenses, you should consider some of the places mentioned below.
1. Kalpa
This enchanted village of Kalpa, located at 9,711 feet above sea level, in Kinnaur district of Himachal Pradesh on NH-22, is also known as the Hindustan-Tibet Road. Known for its apple orchards, it's an abode of nature's beauty. Since it is not a popular tourist destination, the village has maintained its natural untouched beauty. One would not be mistaken in believing that mother - nature had adopted this tiny village and nurtured its natural beauty
Kalpa can be visited, both, in summers as well as in winters, depending on the type of experience you wish to have.
2. Chakrata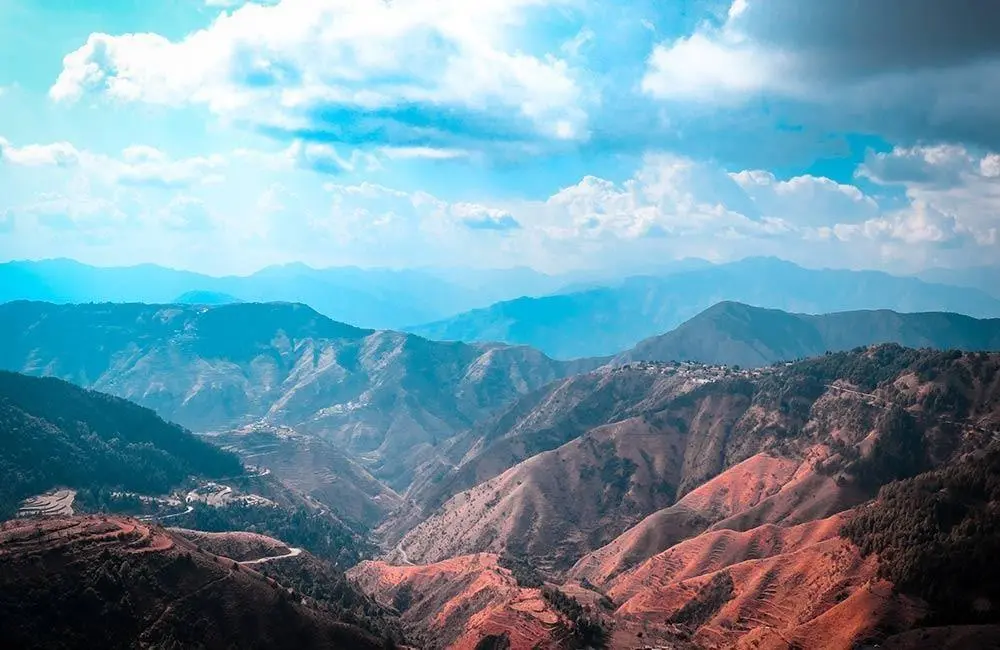 At 7000 ft above sea level, Chakrata in Dehradun District of Uttarakhand, is a hill station and a famed tourist destination, ideal for mountain climbing, trekking and skiing. Nature lovers, Trekkers, bird watchers and wild life enthusiasts can spend days together here in the lap of Chakrata exploiting the nature's hidden treasures and beauties. The forest around Chakrata is habitat to amazing flora and fauna including panther, spotted deer and wild fowls.
Best time for visit: March to June
3. Chopta, Uttarakhand
Located at an elevation of 2,680 meters (8,790 ft) above sea level and offering imposing views of the mighty Himalayan range, Chopta is a small village surrounded by forests of pine, deodar and rhododendron rich in flora and fauna, and home to some rare species of birds and musk deer. It is also a base for trekking to Tungnath, third temple of Panch Kedar, lying just 3.5 kilometres away.
Best Time To Visit: March To May
4. Kanatal, Uttarakhand
Image Source- trailstrainedfingers.com
Kanatal a beautiful village in Uttarakhand known for its scenic beauty and lush green pine forests, serves as a weekend getaway for the locals. It is, however, now becoming a popular destination among tourists from other parts of India and is even being sought out by international tourists. One of the most unexplored places in India, the place is full of romance with stunning views, and warm, hospitable hotels, for the honeymooners.
Best Time To Visit: April To June
5. Gandikota: The Grand Canyon of India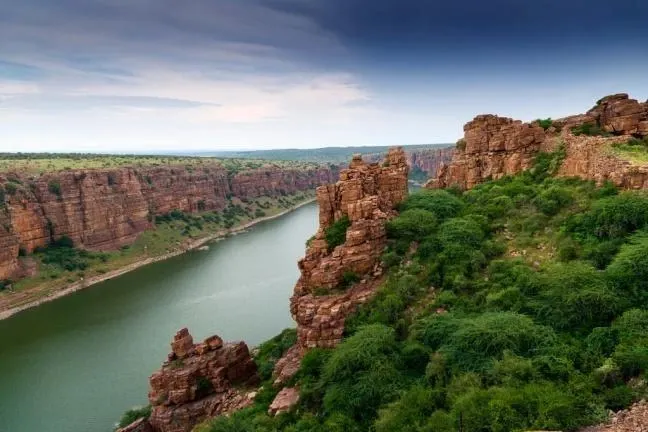 For those of you who have always dreamt of visiting the Grand Canyon in the US and now find that dream indefinitely postponed, we have good news! India has its very own version of the Grand Canyon and it is just as beautiful as its American counterpart. If you want to witness this gorge, all you have to do is head to Gandikota in the Kadappa district of Andhra Pradesh.
Best time to visit Gandikota would be after the summers.