'Sandes' App (Government Instant Messaging System) GIMS
'Sandes' App (previously named Government Instant Messaging System) GIMS. Sandes app India's own WhatsApp like messaging app that can replace the WhatsApp Messenger. National Informatics Center has launched an instant messaging platform called 'Sandes'. For registration on this platform, the user has to have a valid mobile number or email id, which cannot be changed, to do this the user has to be registered as a new user. It is known that the Ministry of Home Affairs had advised all government employees not to use platforms like Zoom for official communication due to security issues, after which the need for such an app was felt.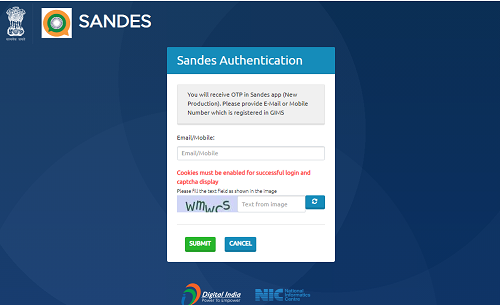 Sandes app is an Indian messaging app for Indians still it is not launched on Playstore but You can download it from there Official Website. I recommend you to not compare this app from WhatsApp because it is still in the development process Indian government is working on this app from August 2020. Sandesh App can beat WhatsApp but still now you should not compare the WhatsApp from India owns Sandes app .because when the FAU-G launched many people compare it from the pubg mobile and it goes down in comparison to pubg mobile so it's a sad thing.
Now I am here to review it completely. It's pros and cones how to download it and everything that you need to know about the Sandesh app. From the last few weeks the WhatsApp privacy policy has created a hype in the market.
Why Sandes App? Sandesh – The GIMS App can be customized in different ways. You can use it for communication, this app comes with a lot of security because this app has been made by the Government of India.
How To Download :
You can download the G I M S (sandes) sandesh app by visiting the official website of the government, gims.gov.in and gims.nic.in,
Click On Download
Install Sandes Application
Features :
Sandes app allows users to make end-to-end encrypted one-to-one and group messages. The interface in the message instant messaging app is the same as other apps. Although it does not have the option to transfer chat history between the two platforms, back-up storage of chat can be done on users' email. It was launched in August 2020 to ensure secure communication among employees working from home due to Covid-19. This app was initially only for the use of government employees, which has now been made public.An additional security feature is available in the 'Sandes' platform, through which the user can mark a message confidentially. This will let the message recipient know that the received message is not to be shared with anyone else.