For the academic session 2021-2022, we are providing the list of top MBA colleges in Amritsar. The list is comprised of all the government, public & private universities/institutions. In these colleges, candidates can pursue full time & part time Master of Business Administration (MBA) program in different specializations.
Amritsar has many top MBA colleges or Business schools (B-schools) which produce entrepreneurs and business leaders of tomorrow. Here is our list of the top 10 best MBA Colleges In Amritsar.
List of Content:
GLOBAL GROUP OF INSTITUTES
BBK DAV
AMRITSAR
Swami Satyanand College of Management
Indian Institute of Management (IIM) Amritsa
GURU ANANK DEV UNIVERSITY
Chandigarh Group of Colleges
UMEACADEMY
GNIMS
KBS
1. Global Institute of Management
At Global Institute of Management, our focus is on developing future managers with sound knowledge of fundamentals so that they can successfully enter the most competitive business world. About 70% of MBA graduates worldwide are senior managers or board directors. After MBA, you become part of great network of professionals and the companies around the world and your chances of obtaining and holding high level management position increase. At Global Group of Institutes – Top MBA College in Amritsar, our aim is to promote excellence in management education and to prepare young students to meet the challenges of the developing corporate world.
Contact Details:
Phone: 9915757931-32-33
Email: [email protected]
Address: Global Group of Institutes 11th Km Stone, Amritsar - Jammu Highway, NH-54, Amritsar - 143501(Punjab) India.
Website: https://www.globalinstitutes.edu.in/
2. BBK DAV
At a glorious 54, BBK DAV College for Women stands tall as a provider of Quality Higher Education on the national horizon and is one of the best colleges in Amritsar. It was founded in the year 1967 under the aegis of DAV College Managing Committee, New Delhi, with the avowed aim of spreading the benefits of education to women. Re-accredited with 'A' Grade by NAAC, acclaimed as 'Star College' by Department of Biotechnology, Govt. of India, and College with 'Potential for Excellence' by UGC, the college offers an ideal blend of tradition & modernity, science and social concerns, moral values and entrepreneurial acumen. A multi-faculty institution, that aims to blend professional & vocational education with traditional courses, it is an excellent model of what a women's college can do for women's development.
Contact Details:
Phone: 9888712344
Email: [email protected]
Address: Lawrence Road, Amritsar - 143001 PUNJAB - INDIA.
Website: https://bbkdav.org/
3. Amritsar Group of Colleges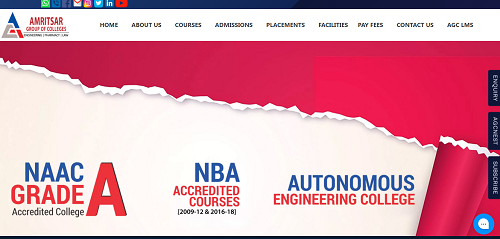 Amritsar Group of Colleges (AGC) is offering the Best MBA Colleges in Amritsar. An MBA degree deflects you to the corporate industries and entrepreneurship. Pursuing Master of Business Administration from the Top MBA colleges in India will create sufficient opportunities for students in the field of accounting, finance, healthcare, human resources, education, marketing, sales, and management. Students with an MBA degree in hand have excellent job prospects in India as well as abroad. MBA Program exhibits light on the smooth running of a business administration including the management or performance of decision making and business operations. Also, the course highlights the basics of masterful organization of people and other resources for achieving common objectives and goals. In general, the course will train you to effectively carry out the management function comprising of finance, personnel, and MIS services.
Contact Details:
Phone: 9915760086
Email: [email protected]
Address: 12 Km Stone, NH-3, Grand Trunk Road, Meharbanpur, Punjab 143109
Website: https://agcamritsar.in/
4. Swami Satyanand College of Management
Swami Satyanand College of Management & Technology is a Pioneer Professional MBA College in Amritsar running under the ages of S.N Joshi Memorial Charitable Trust Approved by AICTE and affiliated to I. K. Gujral Punjab Technical University. It was established in February 2006, only with affiliation of Two Graduate Courses, but today it is well known for its excellence in education, state of the art infrastructure, unsurpassed teaching methodology, paramount Training and Internship Programs and placing students in Multinational Companies abroad and within the national boundaries.
Contact Details:
Phone: +91-85915-78378
Email: [email protected]
Address: Swami Satyanand College of Managemnt and Technology (SSCMT)
A-Block, Guru Amardass Avenue,Ajnala Road, Amritsar
Website: www.sscmt.org
5. Indian Institute of Management (IIM) Amritsar
Indian Institute of Management (IIM) Amritsar is the 15th IIM set up by the Ministry of Human Resource Development with the support of the Government of Punjab. After the registration of IIM Amritsar Society on July 27, 2015, the first batch for the class of 2015-17 was enrolled in August 2015. Later, on October 14, 2015, IIM Amritsar Board of Governance & Society was constituted.
Being located in Amritsar, the land of the Golden Temple and Wagah Border, the institute benefits from the enriching experience offered by this holy city. The Institute is currently run in the Punjab Institute of Technology Building, five km away from the railway station and 10 from the airport. Its permanent campus will be constructed about 7 km from the ISBT and 8.5 km from the railway station, making it easily accessible.
Contact Details:
Phone: 0183-2820040
Email: [email protected]
Address: Punjab Institute of Technology Building, Inside Government Polytechnic Campus, Polytechnic Road PO: Chheharta, G.T. Road Amritsar - 143105
Website: https://iimamritsar.ac.in/
6. GURU ANANK DEV UNIVERSITY
In the on-going journey since 24th November, 1969, Guru Nanak Dev University has become an institution of iconic marvel in academics, sports, sciences having been conferred the status of "University with Potential for Excellence" by UGC and accredited at `A++` grade (highest level as per modified criteria) by NAAC. More than twenty departments of the University have received varied grants under UGC:SAP, DST-FIST and PURSE. The commitment to follow the path of success and our forte to strive for better shall definitely lead us towards grander zeniths.
In addition to the green campus, excellent architecture, state-of-the-art infrastructure in well equipped laboratories, contemporary workrooms for research and teaching, facility of online admissions, online counselling for State Level Admissions, Credit Based Evaluation System, more than twenty thousand learners in various faculties at its Main Campus, four Regional Campuses and nine Constituent Colleges to its credit, there are certain essential philosophies and ideologies that ensure the lasting repute of Guru Nanak Dev University.We foster a desire for extraordinaire performance. We provide an autonomous work environment and as a result, many members of faculty and researchers have
Contact Details:
Phone: +91-7740063405
Email: [email protected]
Address:  GNDU Online Programs - Department of Online Studies HRDC UGC Building, Guru Nanak Dev University, Amritsar, Punjab 143005
Website: https://www.gndu-online.in/
7. Chandigarh Group of Colleges
Chandigarh Group of Colleges, Landran has become a synonym to excellence. Situated on the National Highway 205A, Chandigarh Group of Colleges bespeaks A-class educational facilities. CGC, Landran has come a long way in the field of education. In the year 2001, it got incepted with a hope to bridge the gap between inquisitive minds and education.
Initially, Engineering was the flagship program at CGC, Landran and with time, more & more programs got added to the curriculum. Currently, the college offers 40+ programs under seven domains namely Engineering, Biotechnology, Computer Application, Management, Education, Pharmacy, and Hotel Management. Under the aegis of CGC, Landran, new-wave pedagogy, 360-Degree training, international exposure, and industry-academia interface have been methodically interwoven, to provide a comprehensive overlook of the respective industries. With the provision of remarkable infrastructure, ultra-modern laboratories, accompanied by practical strategies, the college has managed to reform the ways of modern education
Contact Details:
Phone: 1800-200-3575
Email: [email protected]
Address: Chandigarh Group of Colleges Landran, Kharar-Banur Highway, Sector 112, Greater Mohali, Punjab 140307 (INDIA)
Website: https://www.cgc.edu.in/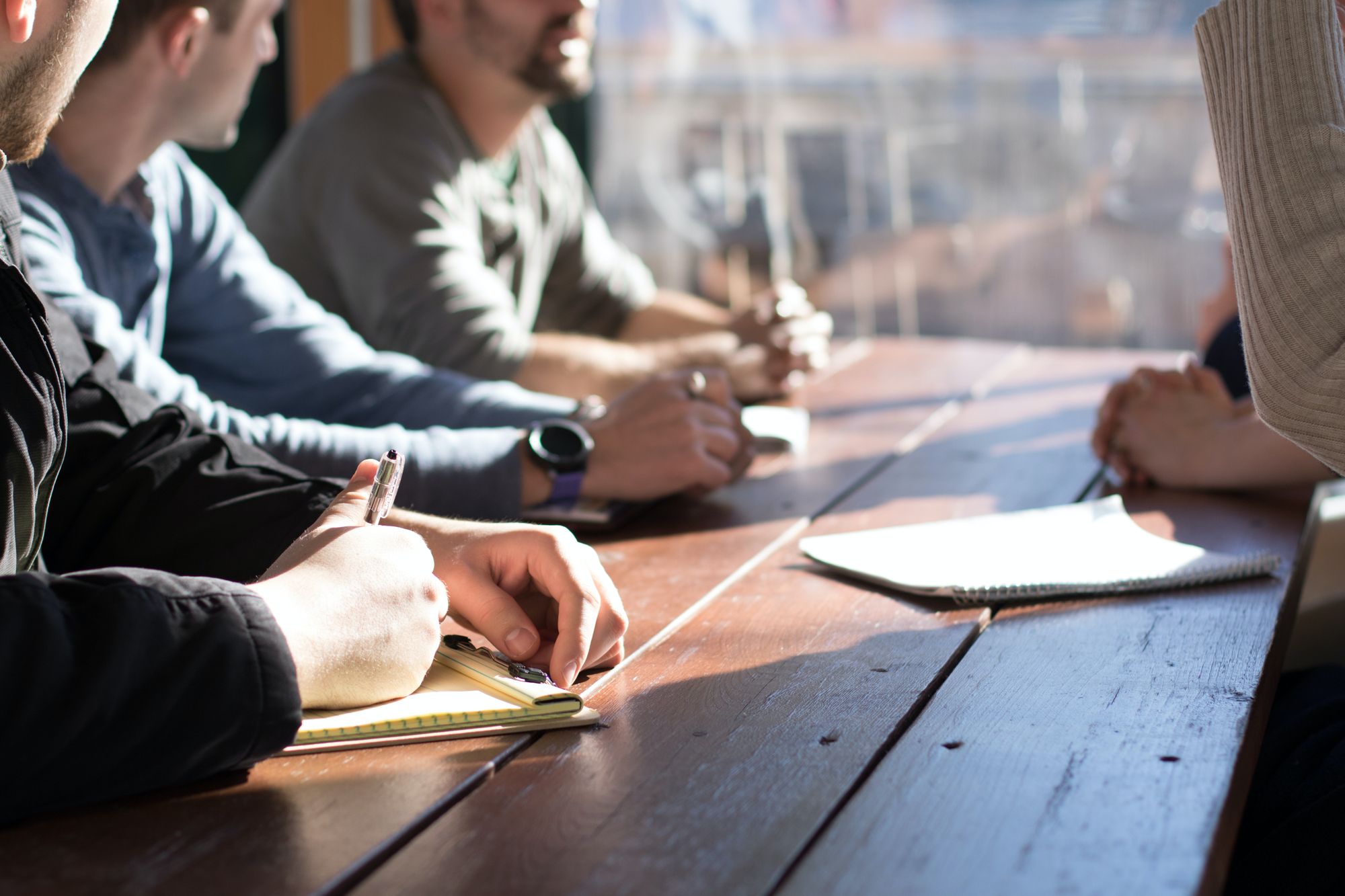 8. UMEACADEMY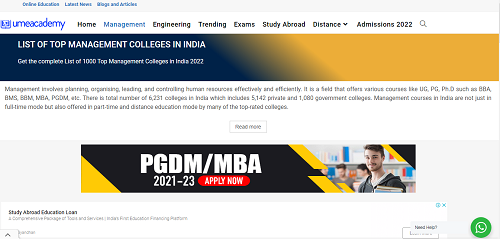 Management involves planning, organising, leading, and controlling human resources effectively and efficiently. It is a field that offers various courses like UG, PG, Ph.D such as BBA, BMS, BBM, MBA, PGDM, etc. There is total number of 6,231 colleges in India which includes 5,142 private and 1,080 government colleges. Management courses in India are not just in full-time mode but also offered in part-time and distance education mode by many of the top-rated colleges.
India's education system is considered as the third largest education system in the world. India is the place of top engineering colleges/universities which imparts top quality education in various specializations of engineering. From India every year more than a few thousands of engineers are produced. With the increase in the number of students who wants to be an engineer, there is an equal rise in the number of engineering colleges too.
Contact Details:

Email: [email protected]
Address: G-94 Sector 63 Noida, Uttar Pradesh 201301
Website: https://www.umeacademy.com/
9. GNIMS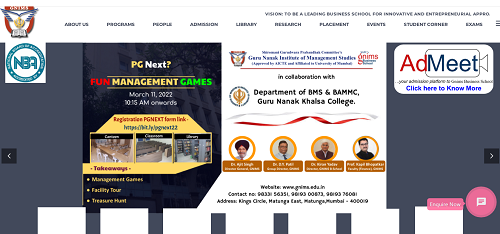 The GNIMS came into existence in 2002. Along with the full time management courses in different disciplines, it also provides part-time programs which appeal to working executives.In fact, the 3 year course takes care of all the subjects, and the executives have the added advantage of already having basic industry knowledge.
The Institute's brick and mortar structures with its many facilities may seem to be impressive but in reality they pale into insignificance when compared to the other priceless assets of the institute – our people – our students, the administrative staff, the faculty, the researchers and of course, our strong alumni. An institute is made up of people who form its core, its throbbing heart whilst the students educational experience forms its vibrant soul and the faculty the brain. An institute derives its
Contact Details:
Phone: : 022 2404 3928
Email: [email protected]
Address: Kings Circle, Matunga East, Matunga, Mumbai, Maharashtra 400019
Website: https://gnims.edu.in/
Also Read : Top MBA  Colleges In Bangalore
10. KBS
A fast growing business group based in Mumbai, Kohinoor has a significant presence in fields as diverse as Education, Hospitality, Real Estate, Healthcare and Power. Imbued with sheer commitment and drive for achieving sustained and all-round excellence in every activity it undertakes, Kohinoor Group has been moving from strength to strength since its inception in 1961.
The group has been propelled by the values of meticulous attention to the smallest detail and precision in execution, thus creating outcomes that are among the best in their domains. The group started its journey with pioneering work in Education sector thus Education occupies a place of pride with Kohinoor imparting technical vocational education in 100 plus centres, schools, hospitality management and paramedical education institutes. Among them, Kohinoor Technical Institute (KTI) is a pioneer in vocational training for technical courses. Founded by the Honourable Dr. Manohar Joshi in 1967, KTI started with a single centre at Dadar in Mumbai, and has now grown into a national network of over 77 centres across 8 Indian states. Kohinoor International Management Institute of Hospitality management located at Khandala is established in 2000 and is known for the a
Contact Details:
Phone: 98201 55405
Email:  [email protected]
Address:  Kohinoor Education Complex, Kohinoor City, Kirol Road, Off LBS Marg, Vidyavihar (W), Mumbai - 400 070.
Website: https://kohinoor.edu.in/