1. Suyash hospital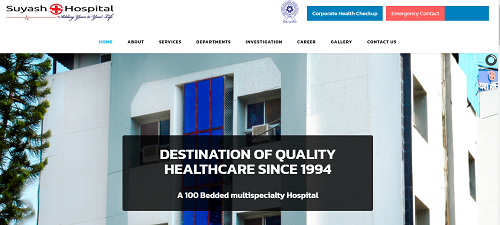 Suyash hospital is a Indore based multi specialty hospital founded in the year 1994, situated in the heart of the city over 45000 square feet with ample space for parking and lush green garden. Its just 5 minutes distance from the railway station and bus stand and 20 minutes from the airport.
Contact Details
Address : 5/1, Residency Area Opposite M.G.M. Medical College A.B. Road Indore, 452001
Contact : 0731-2567777
Email Id : [email protected]
Website : https://www.suyashhospital.com/
2. Arihant Hospital & Research Centre
Arihant Hospital & Research Centre is located on the western part of Indore city. At present the construction of over 100000 Sq. Feet. Has been completed.
To develop a medical facility at par with global standards, and bring together expertise and equipments to deliver the best in healthcare & providing world class healthcare to one and all at an affordable price.
Contact Details
Address : 283- a, Gumasta Nagar, Scheme 71, Indore, Madhya Pradesh 452009
Contact : 0731- 2785172-74
Website : http://www.arihanthospital.org/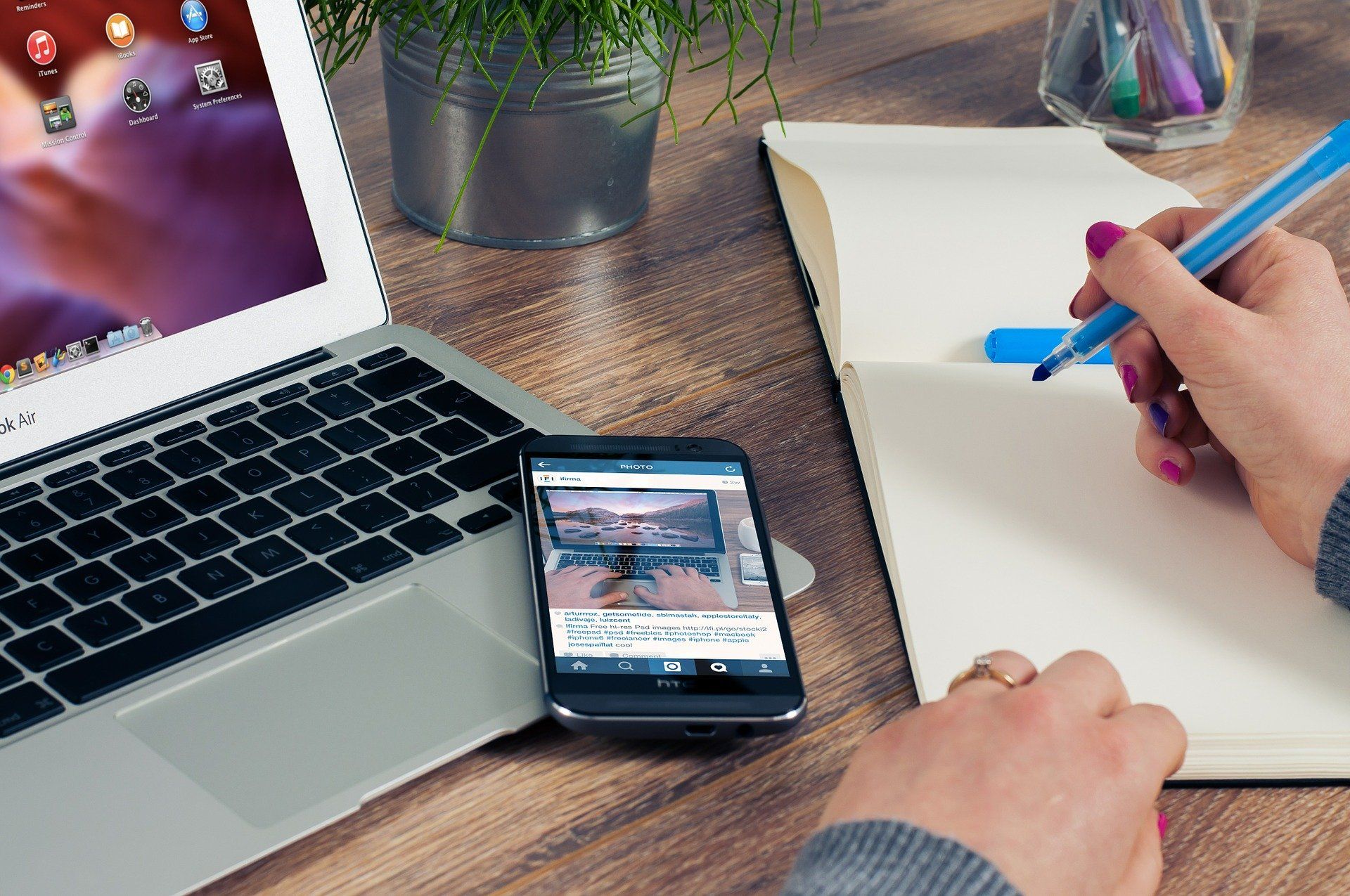 3. Apollo Hospitals
The Apollo Hospitals, Indore is a joint venture between Apollo Hospitals Enterprise Limited (AHEL) & Rajshree Hospital & Research Centre Pvt. Ltd. (RHRL). It offers high-end tertiary care across various medical disciplines, with special focus on Cardiology & Cardiothoracic surgery, Neurology and Neurosurgery, Nephrology and Urology, Orthopaedics, Gastroenterology, Emergency & Trauma.

The 180 bedded hospital's strength lies in the perfect balance of excellent infrastructure, latest technology and dedicated manpower, all orchestrated to provide patient services of the highest standards.
Contact Details
Address : Scheme No. 74 C, Sector D, Vijay Nagar, Indore 452 010 (Madhya Pradesh).
Contact : 0731-2445566
Website : https://www.apollohospitals.com/
4. Aditya Hospital
Aditya Hospital, Indore was established by Dr. Asha Sethia (Medical Director) with super-specialty care center & with multi-medical facilities under one roof. Aditya Hospital was established in 1997 with named as Aditya Nursing Home. In the year 2001 Aditya Nursing Home changed its name to Aditya Hospital with wide range of experience in healthcare sector & also come up with a Multi Specialty Hospital in Indore,Central India which is just 5 Kms away from Railway Station and just 8 Kms away from Devi Ahilya Bai Holkar International Airport and is well connected locally through public transport.Spread over 7200 sq. feet area and designed as per the specifications of international standards. Our Advanced technology combined with the desire, dedication, and determination of an acclaimed professional allows patients to receive the finest medical care available.We have exemplified medical excellence since the beginning of its time.
Contact Details
Address : Aditya Hospital 318 ,Usha Nagar , Ext. Indore (M.P)
Contact : +91-0731-2483311
Email Id : [email protected]
Website : http://adityahospitalindore.com/
5. All Is Well Hospital
All Is Well Multispecialty Hospital is an integrated healthcare service provider. We offer excellence in inpatient and outpatient facilities focusing on the comfort and safety of our patients and their loved ones. Our modern infrastructure and facilities match the international standards and makes us one of the leading and biggest hospitals in Central India. We aim at offering the finest healthcare services to all patients at affordable prices. The hospital spreads over 16 acres of land with a built-up area of over 2,50,000 sq. ft. located in a pollution-free lush green environment. All Is Well premises encompass an all-equipped multi-speciality hospital with five-star care facilities, a relishing restaurant and hotel NaCl. NaCl serves hygienic and nutritional food comprising all kinds of national and international cuisines.
Contact Details
Address : Near Macro Vision Academy, Mohammadpura, Burhanpur (MP)
Contact : 7697744444
Email Id : [email protected]
Website : http://alliswellhospital.com/
6. Gokuldas Hospital
A Promise to save life was the only thought in the mind of Dr. Gokuldas while establishing this renowned hospital.Founded in 1985, Gokuldas Hopital created milestones in the field of healthcare . the hospital has been recognized as ceneral india's most trusted hospital.This journey is now well headed by this sons Mr. Anand Gokuldas and Dr. Sanjay Gokuldas along with Dr. Gokuldas. With a vision of committed services to patients, the hospital has added world class facilities from time to time. It includes first MRI facility of Central India way back in 1995, computerizations of Pathology Lab, First Knee Transplantation facility of Central India and Hi tech Intencive Care Unit.  Beginning from 35 – Bed capacity,the hospital has now grown to the size of 150-Bed  hospital with numerous diagnostic facilities and number of services in various disciplines.
Contact Details
Address : 11, Sarju Prasad Marg Indore (M.P.), India, 452001
Contact : +91-731-2519212
Email Id : [email protected]
Website : http://www.gokuldashospital.com/
7. Bhandari Hospital & Research Center
Starting from a small dispensary in Pardesipura, Dr. Vinod Bhandari & Dr. Mrs. Manjushree Bhandari under their passion for progress, converted their miniscule general practice into a Giant Hospital group by sheer determination, hard work and zeal for selfless services.
The creation of Bhandari Hospital - Pardesipura, Bhandari Hospital & Research Centre - Vijay Nagar, Mohit Blood Bank Services, Bhandari Hospital & Research Centre Private Ltd., Indore Institute of Medical Sciences, College of Physiotherapy, Fitness World Gym cum Phyisiotherapy Centre, Health Wizards India and so on, is not a saga of Lady Luck smiling over the fortunate ones or born with a Silver Spoon but is rather a true story of working with dedication & missionary zeal, astute professionalism with rich admixture of selfless service & high humanitarian values, technical competence with an affectionate & human face.
Contact Details
Address : 21-23 G F, Scheme No. 54, Opp. Meghdoot Garden, Indore - 452010.
Contact : (0731) 4733333
Email Id : [email protected]
Website : http://www.bhrcindia.com/
8. CHL-Hospitals
CHL-Hospitals, Indore is managed and owned by the Convenient Hospitals Ltd, Indore. CHL Hospitals is a 200-bedded Multi Specialty Critical Care Hospital located on A B Road, Indore, Madhya Pradesh, (India) and has premium connectivity with the entire India. The hospital has gained widespread recognition being the first fully equipped center of international standard for Cardiac Interventions and Surgeries in the state. The hospital also enjoys the reputation of being the first to perform Coronary Bypass Surgeries, Coronary Angioplasty and other Catheter based interventions in Indore with a record of highest numbers in central India.
Contact Details
Address : A B Road, Near LIG Square, Indore
Contact : +91 731 4774444
Website : https://www.chlhospitals.com/
9. Unique Hospital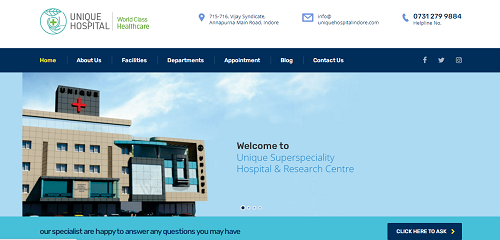 For one leading pharmaceutical laboratory, success and double-digit sales growth came with a cost: an overburdened supply chain that threatened to reduce market share.
The effort vastly improved the company's planning and execution functions, they knew that in order to succeed in this era of technology their accounting systems needed to be much more robust than what they are. They turned to WP consulting to improve their accounting systems.
Contact Details
Address : 715-716, Vijay Syndicate, Annapurna Main Road, Indore
Contact : 0731 279 9884
Email : [email protected]
Website : https://www.uniquehospitalindore.com/
10. Choithram Hospital and Research center
Choithram Hospital and Research center is India's leading super speciality hospital which provide world class healthcare services and treatment to its patient.
Our mission is to provide quality and affordable healthcare to all segments of society with the world-class diagnostic facility, state of the art equipment, medical professionals of eminence within a safe & ethical environment Our aim is to be the best super specialty tertiary care referral institute for providing quality, ethical & affordable healthcare to all sections of society
Contact Details
Address : Manik Bagh Road, Indore (MP)
Contact : 0731-2362491
Email : [email protected]
Website : http://choithramhospital.com/