Homeopathy is an advanced, effective, and gentle system of holistic medicine that has been successfully used for over two hundred years and on every continent. Homeopathy is not to be confused with herbal medicine or nutritional therapy. The set of principles that guide the selection of medicine make homeopathy a distinct and integral system unto itself. Many doctors are practicing Homeopathy in India for many years.
Homeopathic medicines, called remedies, may be safely and effectively applied in chronic (long-term) conditions, as well as acute (short-term and self-limiting) illnesses and injuries of adults, children, and animals. Homeopathy stands out distinct as compared to other modes of treatment by its fundamental principles directed towards treating diseases at the root level, by addressing the multiple causative factors such as genetic, immunological, metabolic, hormonal, emotional and the like.
As a result, the diseases are treated in totality rather than in parts or as entities separate from the 'whole' of the individual patient. In that sense, homeopathic science believes in the 'holistic' approach.
Every life is precious. Everyone wants to consult the best doctor for their health. Here we bought you the 10 Best Homeopathy Doctors In India for your next doctor visit.
1. Ask Dr. Shah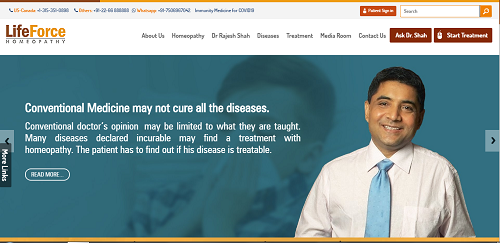 Ask Dr. Shah is one of the Best Homeopathy Doctors in Navi Mumbai. Their mission at there clinic is to develop the best world standards in homeopathic practice and make them available to their patients. Enhancing the potential of homeopathy by research, and bring its benefits to people across the globe. To practice the highest standards of ethics and conduct in medical practice. Everything they do reflects their mission and values. They value integrity, honesty, dedication, commitment, and accountability.
Contact Details:
Address : 42, Shanti Center, 4th Fl., Near Navaratna Restaurant,
Plot No. 70, Sec-17, Vashi, Navi Mumbai - 400703
Phone : +91-22-6688-8888, +91-7208001138
Email : [email protected]
Website : https://www.askdrshah.com
2. Dr. Mayuresh Mahajan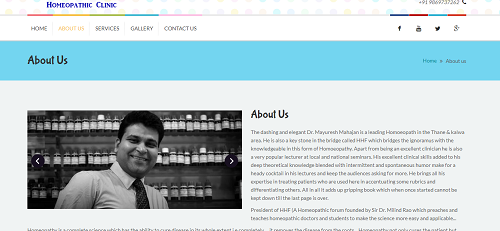 Dr. Mayuresh Mahajan is a leading Homoeopath in the Thane & kalwa area. He is also a key stone in the bridge called HHF which bridges the ignoramus with the knowledgeable in this form of Homoeopathy. Apart from being an excellent clinician he is also a very popular lecturer at local and national seminars. His excellent clinical skills added to his deep theoretical knowledge blended with intermittent and spontaneous humor make for a heady cocktail in his lectures and keep the audiences asking for more. He brings all his expertise in treating patients who are used here in accentuating some rubrics and differentiating others. All in all it adds up gripping book which when once started cannot be kept down till the last page is over.
Contact Details:
Address : 104, New Kailash Park Building, Near Rajmata Wada Pav, Ram Maruti Rd, next to Satyam Collection, Naupada, Thane West
Phone : 9869737262
Email Id : [email protected]
Website : http://www.alliswellhomeopathy.in/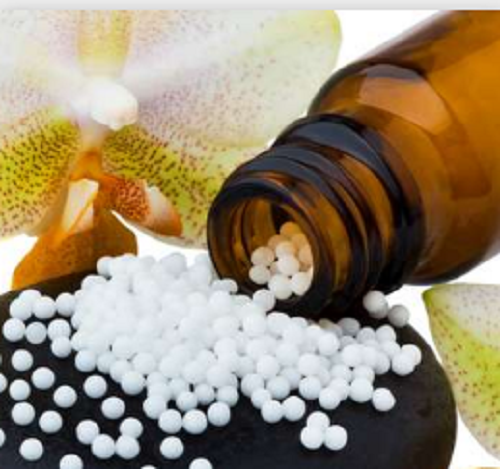 3. Dr. Rakesh Patel
Dr. Rakesh Patel has been defined by his creativity, his enthusiasm and practicality. He brings these very characteristics to the handling of all health problems and situations. A Medical Doctor of Homeopathy since 2004 he stays on top of research seminars and networking to provide more fundamental and ideal treatments for each disease. With a history of thousands of successfully treated chronic cases through the application of classical and clinical Homeopathy there is no doubt of his ability to treat any critical condition honestly and genuinely. Kind yet analytical,  He also treats Diabetes, Hypertension, Thyroid Dysfunction, Arthritis, Obesity, Chronic Pain, Renal Calculi, Kidney Failure, Male and Female Infertility and all major life challenging illnesses.
Dr. Patel has a strong conviction of the efficacy of the Homeopathic approach and always explains to his Patients that it is the failure of the Homeopath not Homeopathy if there is no progress in the case. He is a truly dedicated healer and is always ready to do his best as a Homeopathic Doctor to help mankind. His slogan and personal belief is , "I treat. He cures!"
Contact Details:
Address : U1/B, Shakuntal Complex, Near by Sardar Complex, Gujarat Gas Circle, Surat
Phone : 9979915300
Website : http://www.asthahomeopathy.com/
4. Dr. Pooja Bhalke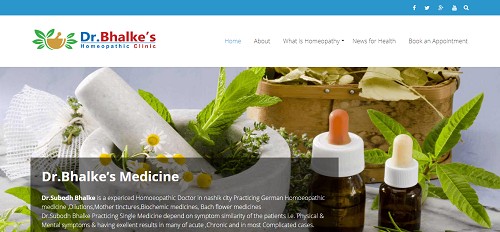 Dr. Pooja Bhalke is a Homoeopath in Rajiv Nagar, Nashik and has an experience of 3 years in this field. Dr. Pooja Bhalke practices at Dr. Bhalke's Homeopathic Clinic in Rajiv Nagar, Nashik. She completed BHMS from Maharashtra Universtity of Health Sciences, Nashik in 2017,MS - Psychology from Motiwala Homoeopathic Medical College in 2017 and MD - Alternate Medicine from Maharashtra Council of Homeopathy Mumbai in 2018.
Contact Details:
Address : Plot No: 73, Shop No. 1, Amit Apartment, Vaibhav Colony, Nr. Source Music Recording Studio, Behind Splendour Hall, Rajiv Nagar, Nashik
Phone : 7798703704
Website : http://drbhalkehomeopathic.com/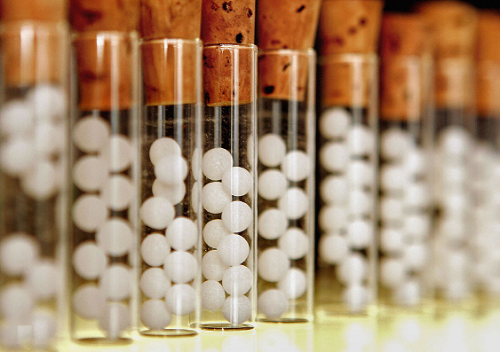 5. Dr. Jyotshna Nayak
Dr. Jyotshna Nayak has to her credit an extensive and roaring practice of 30 years. With her exceptional skills, intense research and clinical excellence, she has over 15000 successful cases and has restored health in patients even at terminal stages of their life. During the three decades of her endeavor, countless patients with a variety of ailments have walked out with remarkable relief results.
Dr. Jyotshna Nayak's Curentum Homeopathic Clinic has been endowing wellness since inception. It is a specialty Homeopathy clinic for hair fall, skin diseases, asthma, tuberculosis, pneumonia, diabetes, urine infections, kidney stones, arthritis, cancer, tumors of any kind and many more. We use the best quality of medicines, imported from Germany, that are maintained at the highest standards.
Contact Details:
Address : Zarina Towers, 1st Floor, Opp. Kamat Arcade,
St. Inez, Panjim - Goa
Phone : 8322428777
Email Id : [email protected]
Website : http://www.drjyotshnanayak.com/
6. Dr.Parth Mankad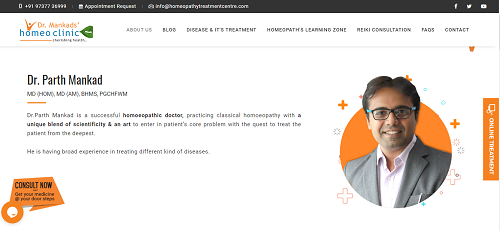 Dr.Parth Mankad is a successful homoeopathic doctor, practicing classical homoeopathy with a unique blend of scientificity & an art to enter in patient's core problem with the quest to treat the patient from the deepest.
He is having broad experience in treating different kind of diseases. He perceives case with gentle inquiry, patience, persistence and sharp observations. He is an M.D. in homoeopathy and M.D in alternative medicines. Dr.Parth Mankad with his experience & knowledge of Homeopathic medicines deals successfully in very critical illnesses like cancer, ITP, Rheumatoid arthritis, Myasthenia crisis, Myopathies, Liver Cirrhosis, Psychiatric emergencies and many more.
Contact Details:
Address : E 702, Titanium City Center, Near Sachin Tower, Beside IOC petrol pump, 100ft. Anandnagar Road, Prahladnagar, Satellite , Ahmadabad, Gujarat 380015.
Phone : 9737736999
Email Id : [email protected]
Website : http://www.homeopathytreatmentcentre.com/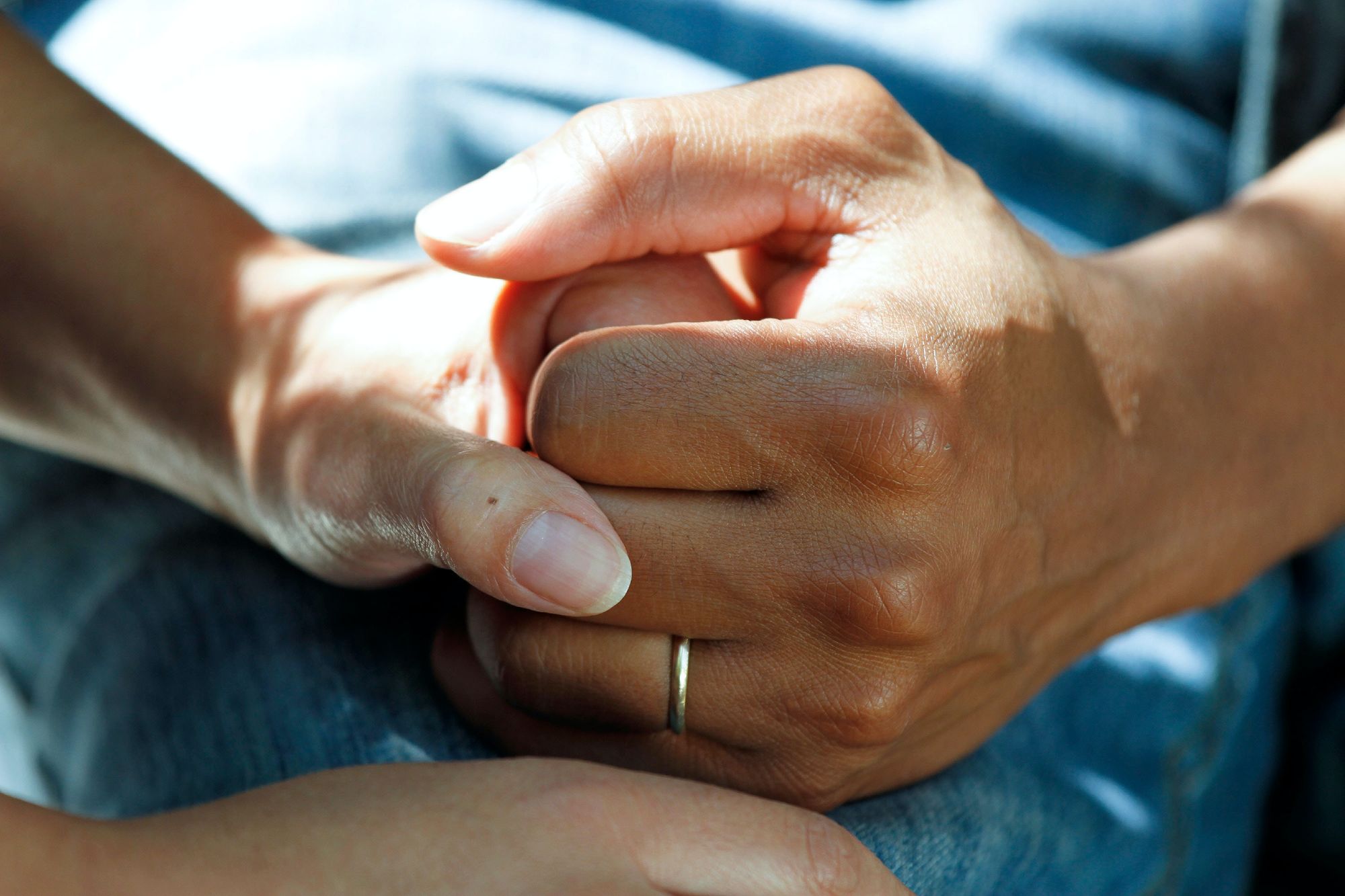 7. Dr Dipak Patel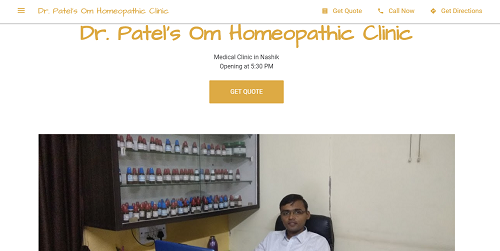 Dr Dipak Patel MD(HOM) He is a Homoeopathic Consultant with more than 5 years of Clinical experience. He has a flourishing homoeopathic clinical practice in Nashik India and he is a lecturer in Homoeopathic Medical College.
With Relentless Selfless devotion to the field of homeopathy, He has treated a number of patients for their Chronic as well as Acute Diseases. He has been treating patients with
(1) Pediatric And Adulthood Diseases, Allergies.
(2) Skin Allergies And Diseases.
(3) Endocrine And Metabolic Diseases.
(4) Ailments Related To Increased Uric Acid, Gout, Joint Swellings.
(5) Abdominal complaints like Acidity, IBS, Kidney Stones etc.
(6) Osteoarthritis and joints complaints.
Contact Details:
Address : Gala No. 2, Suman Nath, Kala Nagar Chowk,Near DS Shoes, Indira Nagar, Nashik-9. Nashik
Phone : 8446012817
Website : https://dr-patel-om-homeopathic-clinic
8. Dr. Ashwini
Ashwini Homoeopathy is a leading homeopathic center in India, Specialising in the treatment of Advanced diseases as Cancer, is a premium medical center that specializes in innovative and effective forms of healing. Relentless efforts by Dr.Abhay Patil, who has pioneered homeopathy treatment with astrological insights, have given AHC phenomenal results in overcoming tough medical challenges like Cancer.
Contact Details:
Address: Shop no19,20 JK Chambers, Ground Floor, Next to Golden Punjab Hotel, Sector-17, Vashi, Navi-Mumbai:-400705.
Phone: +91-9820577533, +91-22-27651935
Website: https://ashwinihomoeopathy.com/
9. Dr. Anuwinder Randhawa
Dr. Randhawa (B.H.M.S., PGDHA) is a specialist in treating Chronic Diseases. Having treated several end-stage patients, she's been practicing Homeopathy since 2006. She has successfully administered treatment to several critical patients with flu like symptoms, in isolation of their homes.
Patients who were treated with homeopathy used fewer medications, had better health, fewer days off sick, fewer visits to medical specialists, less time in the hospital than patients of conventional physicians. Moreover, there are no costs associated with complications due to adverse medication effects. Homeopathy looks beyond the labels of disease to cure their causes rather than merely their symptoms and it stimulates the body's own natural healing powers to bring health, vitality and well-being. It uses medicines that cover the disturbance of the whole person rather than giving different medicines for different afflicted parts of the body. Patients often report improvement in overall energy, mood, quality of sleep, and digestion, and the disappearance of other symptoms apparently unrelated to the condition being treated with homeopathy.
Contact Details:
Address : Phase-2, 162, Street No. 1, Partap Avenue, Opp, Mall of, Amritsar
Phone : 8360299714
Website : https://Dr-Anu-Randhawa
10. Dr. Parimal Banerji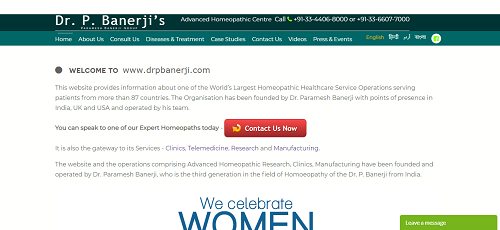 Dr. Parimal Banerji represent absolutely original, unbiased and independent work that has culminated in the creation of a completely new genre for Homoeopathic Science. His colleagues, well wishers and also myself in particular have embarked upon the task of disseminating the benefits of his untiring and so far mostly charitable work to the world at large.
The concept of the Human Constitution - Though proposed and proved by Dr.Banerji several decades ago - it is now supported by the accepted concepts of Human Genome Project. Advanced Homoeopathy has a very sophisticated perspective towards the Human constitution. It successfully addresses the issues of susceptibility to a particular type of disease influence and also the corresponding susceptibility of being relieved by the influence of a particular medicine. In order to make this practically relevant Advanced Homoeopathy has adopted the concept of Parimal Banerji Grouping (PBG) which is a technique of classifying groups of symptoms that have been found to be occurring together most of the time under each medicine.
Contact Details:
Address : 145 Rashbehari Avenue, 4th FloorKolkata - 700029
Phone : +91-33-4406-8000
Email Id : [email protected]
Website : http://www.drpbanerji.com/