About Prabhadevi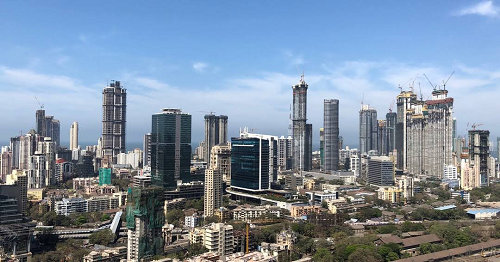 Prabhadevi is a small up-scale southern neighborhood of Mumbai, situated between the Dadar to the north, Worli to the south and the Arabian Sea to the west. It starts at Sayani Road Junction and ends at Babasaheb Worlikar Chowk. It is also a railway station which was earlier called as Elphinstone Road.
Prabha Devi is a largely residential area, consisting mostly of newly built apartments and high rises. One of Prabhadevi's most important landmarks is Siddhivinayak Temple, which attracts hundreds of devotees every day, Tuesday is the main day of prayer.
Things to do Near Prabhadevi
Places to visit in Prabhadevi
1. Dadar-Prabhadevi Beach
The Dadar-Prabhadevi Beach is a part of the larger Mahim Bay. It extends from Worli Village to Bandra Fort. Hangout with your friends at family on this beautiful spot.
2. Siddhivinayak Ganpati Temple
One of the famous destinations all-over Mumbai, this temple is located in Prabhadevi. Nearly thousands of devotees visit this temple every day. A must-visit religious destination.
3. National Book Trust
National Book Trust Is a Heaven For All Broke Nerds. The infrastructure is almost in tatters with the staircase reminding you of a downtrodden single-screen theatre.
4. Worli Sea Face
Just a Few km from Prabhadevi comes to the beautiful Worli Sea Face. Worli Sea Face is where you can have a spectacular view of the Arabian Sea, either in the morning or the sunset and the cold breeze in the evening.
5. Shivaji Park
Located at a few km distances from Prabhadevi, Shivaji Park is a historical place in Dadar, Mumbai. A huge playground open for all attracts a lot of people. The atmosphere around here is very pleasant, a good place to have an early morning walk.
Places to eat Tasty food near Prabhadevi
1. Modakam
Dine At This Place Without Burning A Hole In Your Pocket! t's a small Pocket-Friendly restaurant which offers a variety of fresh and delicious food, and lots of options in Modak as the name suggests Modakam!!
2. Koldplay
Chocolate Heaven At This Cute Icecream Parlour
3. China Valley
Traditional red decor & sectional seating in a restaurant serving Chinese & other Asian meals.
4. Chai Pe Charcha
Chai Pe Charcha Is The Perfect Place For Every Broke College Kid. Have some tasty snacks with some fun board games and yes a cup of Chai.
5. Shashi Coastal Treat
Recommended for seafood lovers. It has a good ambiance and serves really tasty food.
6. Viking Pizza
Pizza lovers head over to this place.  At Viking Pizza, they strive to serve you fresh and handmade pizzas, salads and baked goods.
7. Crave
For the ones who love chocolate and pizza. This Belgian Chocolate Pizza In Prabhadevi Is Molten, Buttery And Perfect.
8. Ashok Vadapaav
The vada pav is iconic to Mumbai, and Ashok Vada Pav at Prabhadevi has time and again been declared as the best in the city.
9. Hotel Chaitanya
Another hotel which is popular among sea-food lovers. Its a must-visit place for down to earth priced super tasting seafood.
10. Vision Cafe
Cafe Vision has an old English-style ambiance, the cafe is really spacious, has comfortable seating and is a well-lit spot on Prabhadevi. They specialize in Italian cuisines.
Pest Control Service
SSD Pest Control Service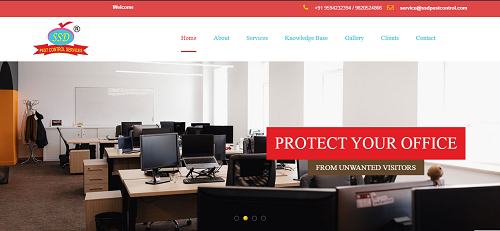 Established in the year 2018, we, SSD Pest Control In Prabhadevi , are engaged in providing effective services for pest control. we have specialized in offering residential, commercial, marina and corporate pest control services. SSD Pest Control Services Company, is looking to set new global standards in providing all sort of facility management services at affordable cost by developing innovative pro-environmental superior technologies. Every dwelling is entitled to get facility management services to improve quality of living and to have quality time in their family and business. We wish to equip ourselves to serve every dwelling in the Globe.
The experienced and dedicated service team offers customer friendly service which is technically superior and environment friendly. With continuous research and developmental activities we are at process of developing eco friendly low cost technologies for pest control.
Contact Details
Mobile No : 9594232394
Email ID : [email protected]
Website : https://ssdpestcontrol.com/
Schools & Colleges near Prabhadevi
1. Convent Girl's High School
2. Adarsh English High School
3. Little Stars English High School
4. Holy Cross High School
5. Sunrise Play School
6. Rachana Sansad Architecture College
7. Rachana Sansad College Of Applied Art And Craft
8. A C Patil College Of Engineering
9. Montfort Junior College
Hospitals and Medical Centers
1. Siddhivinayak Health Care Pvt. Ltd
2. Dr. Alvas Clinic
3. Shreedhar Hospital
4. Satellite Health Care
5. Sarghran Nursing Home
6. Asha Surgical Maternity Home
Companies & Business Centers
1. Bajaj Allianz General Insurance Company
3. NeoSOFT Technologies
4. Aeries Technology Group
5. Rx Infotech Private Ltd