Here is the list of Top 10 manpower consultancy Recruitment & Placement Agency in Goa who gives you the best service with names and contact numbers. If you are a job-seeker and looking for a job as your convenient you may contact any listed placement consultant or recruitment consultant by calling them. Since it was tough to get a job for fresh Graduates to get a job. Now, this is the time to contact these job hr placement consultancy for More opportunities and seek their Help. We have tried to sort out with there performance as much as possible, to give the best consultancies.
Register your CV with all top search agencies, and also post it onto the job boards like Atal Rojgar, Naukri, Monster, Times Job, Shine, and others also. Make sure you have mentioned a keyword with your roles and responsibility in your CV as this will give you a higher ranking in the recruiter's searches. Below the blog, you will find all the Placement Consultancy in Goa. In this we have attempted to list all the Placement Consultants and Recruitment Agencies address with the phone number of Human Resource Hunt and their Email Id Through these Consultancy Agents you can know more about the various vacancies in Goa.
For Companies to full fill In house requirement please scroll for a list of Placement Consultants in Goa.
The search for the right candidate sometimes makes the unproductive run here & there and this is where the Placement consultants act the prime role, by acting as a platform between Jobs seeker and the hiring companies.
Here is the list of Placement & Recruitment Consultants in Goa who will help you to find your first job.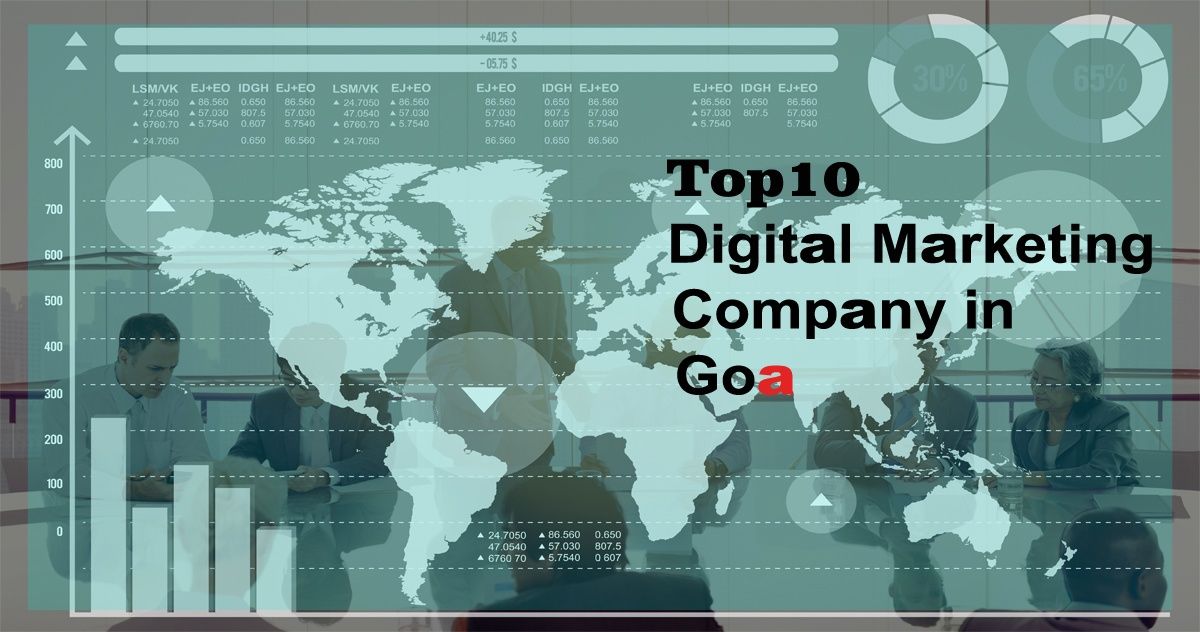 1. Adecco
The Adecco Group, India, does not collect any fee/s from the candidate for recruitment agency in Goa. The Adecco Group, India employees, do not ask for any fee/payment; they are not allowed to or authorized to collect any fees from the associate, candidate, or client. The selection of a candidate/associate is purely based on merit as per the defined process. In case anyone demands a fee or payment from you at any stage of the onboarding process, kindly alert us by calling on 08068407399 or write to us at [email protected]
If your query is related to PF, write to us at [email protected]
For all other associate queries, write to us at [email protected]
For business related and media inquiries write to us at [email protected]
Contact Details:
Address : 2G, 2nd floor, Building no 4, Sesa Ghor , Plot No -20, Patto, Panaji, Goa – 403001
Phone : 9028002043
Email ID : [email protected]
Website : https://www.adecco.co.in/

Read More : Top 50 + adventure activities in Goa
2. Reliance Placement Consultants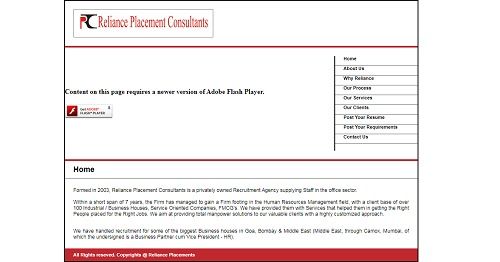 Reliance Placement Consultants in Goa is a privately owned Recruitment Agency supplying Staff in the office sector.Within a short span of 7 years, the Firm has managed to gain a Firm footing in the Human Resources Management field, with a client base of over 100 Industrial / Business Houses, Service Oriented Companies, FMCG's. We have provided them with Services that helped them in getting the Right People placed for the Right Jobs. We aim at providing total manpower solutions to our valuable clients with a highly customized approach.
We have handled recruitment for some of the biggest Business houses in Goa, Bombay & Middle East (Middle East, through Camox, Mumbai, of which the undersigned is a Business Partner cum Vice President - HR).
Contact Details:
Address : 402, Rayu Chambers, 4th Floor,Atmaram Borkar Road,Panaji,
Goa. 403001
Phone : 9822672661
Email ID : [email protected]
Website : http://www.relianceplacements.com/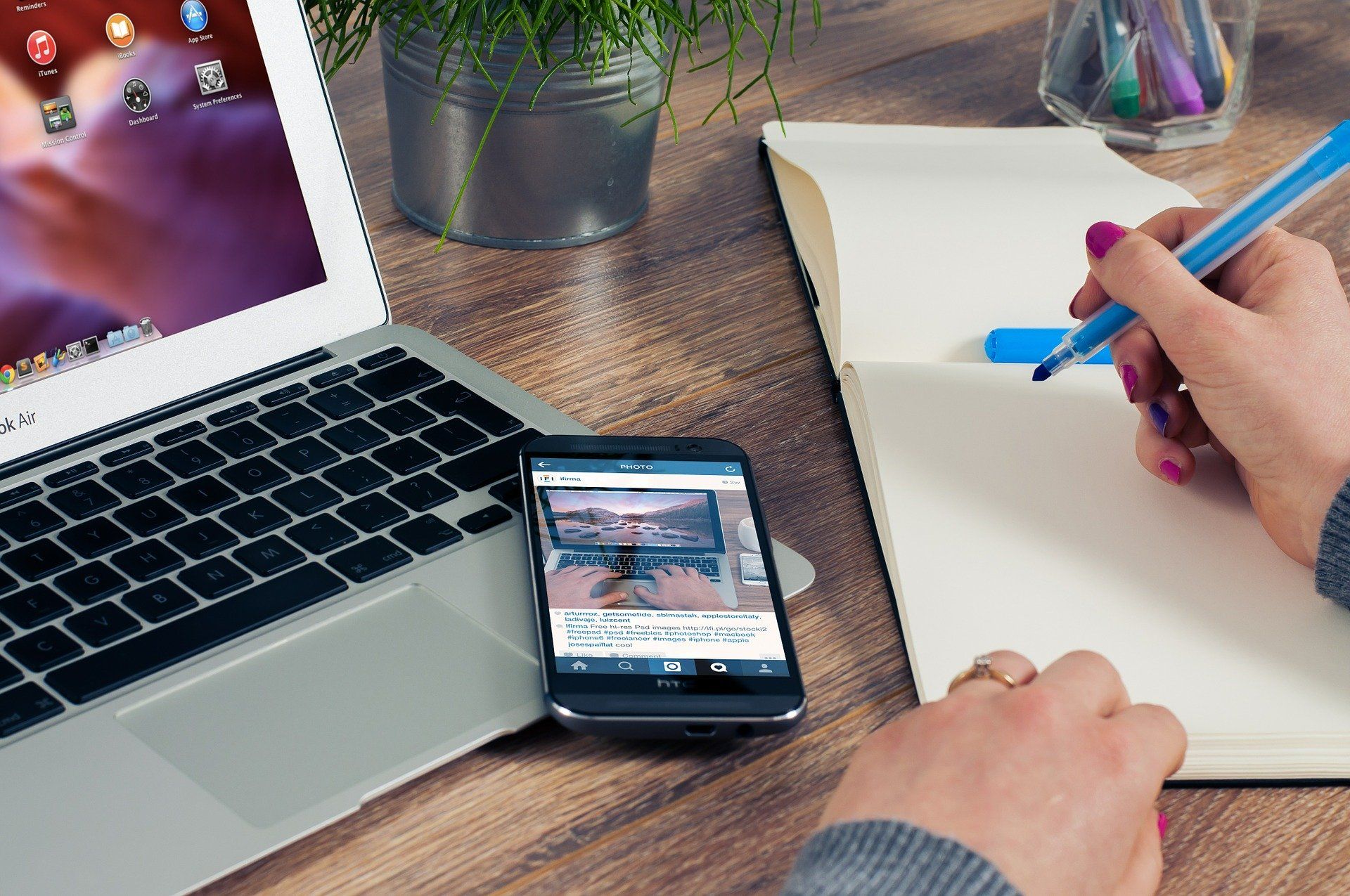 3. Kamaxi Consultants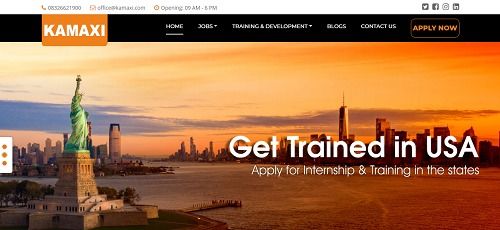 Kamaxi Consultants, is a reputed, professional and ethically operated cruise recruitment agency in Goa with technical specific cruise training within Goa, India. Our success depends on our positive and effective corporate culture. In order to ensure the continuous positive growth of our culture, we instill Pillars of Success in all aspects of our business operations. Each business touch point has the Pillars of Success implemented, so that we can achieve our Kamaxi Vision and Mission.
The "Art of Recruitment" is our calling. Listening, Looking, Finding, and grooming people are our passion. People with the craft to enlighten others are treasures. These are the jewels which we seek, find, and polish for our cruise ship partners and they love these gifts.
Contact Details:
Address : Utility Plot No. 1, Phase 1-A, Verna Industrial Area, Verna Salcete Goa. Pin: 403722
Phone : 8326621900
Email ID : [email protected]
Website : https://www.kamaxi.com/
4.Talents Hunter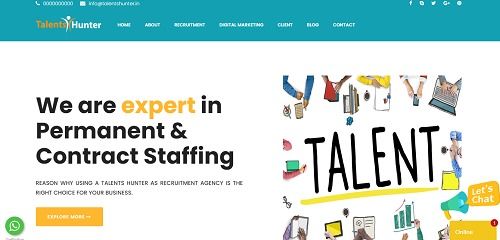 Talents Hunter team is Involved entirely of experienced recruitment professionals who have a highly developed network of recruitment industry contacts.The Recruiter has proficient level of Experience in IT & Non-IT Recruitment Process. Because of their analyzing and screening power, our clients are ready to work with us as soul agency.
Hence we are handling more than 200 fortune level of clients in all over Mumbai & Pune. Talents Hunter is that the recruitment agency in Goa is that has the industry contacts to fill any position. For businesses and candidates to think about us within the highest conceive a dynamic company that brings strategy and innovation to any recruitment need.

Contact Details
Address : Room no 75,kartik vinayak chawl, Nehru Nagar, Vile Parle West, Mumbai, Maharashtra 400056
Phone : 091370 70803
Email ID : [email protected]
Website : https://www.talentshunter.in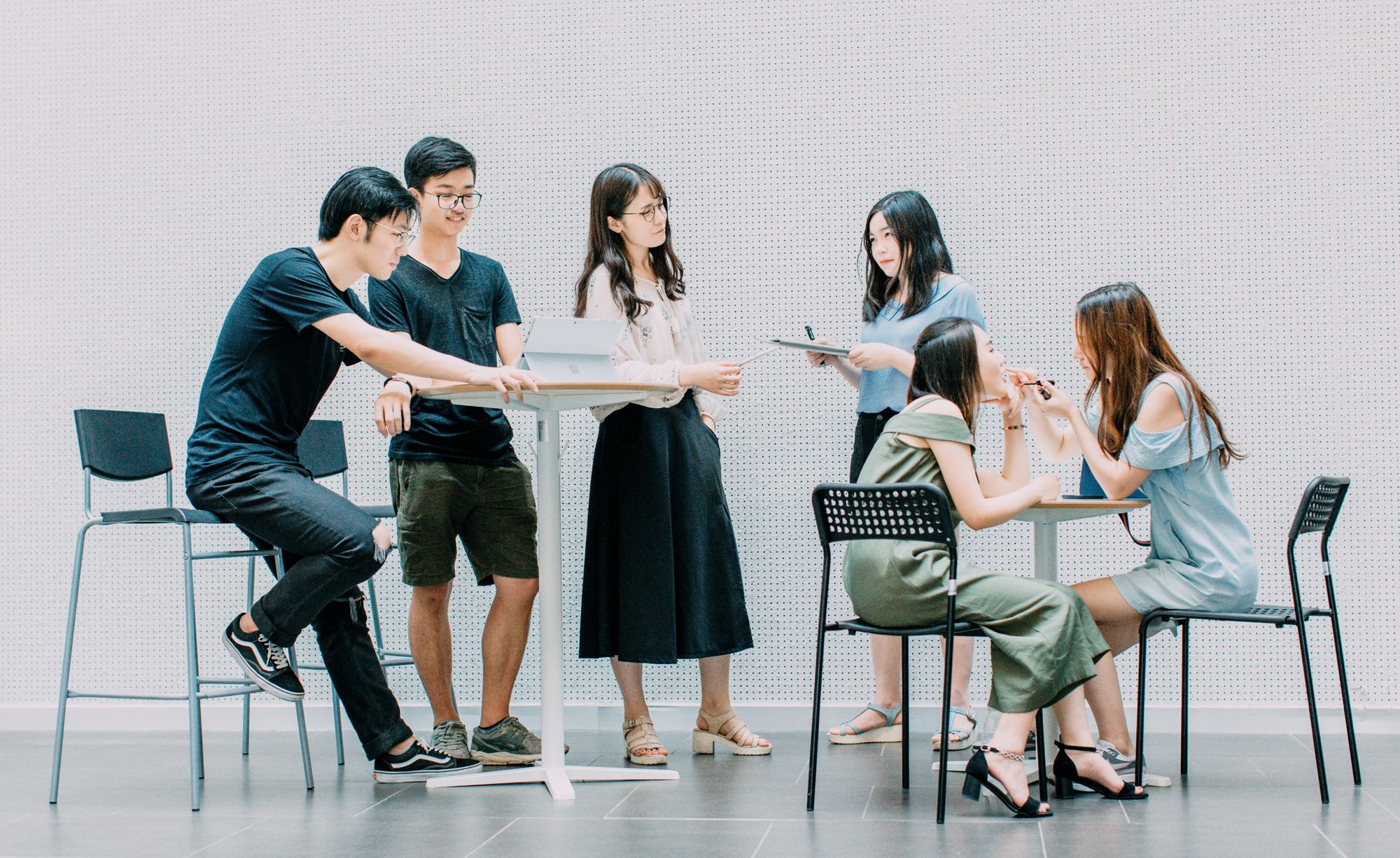 5. Samyojak Consultancy Services
Samyojak placement consultancy Services, established in June 2015 has been doing executive search, talent acquisition and career consultancy since last 4 years. We have specialized in head hunting assignments in the state of Goa.
We have worked with Mirchandani's Career Placements, Pune for providing pan-India sourcing and recruitment agency in Goa. We work with Magas Advisors in UAE for placement services in the Gulf region.
Some of the Clients we have served are Dempo Group of Companies, Epee Kamat Group of Companies, UMIYA Group, Vianaar Homes, LINC Property Developers, Kotak Life Insurance, Magas Advisors, Enviro Skills Academy, Times Leisure Group, etc.
Contact Details:
Address : 2nd Floor, Shanta Building, 18th June Road, Panaji, Goa
Phone : 8805134959
Email ID : [email protected]
Website : https://scsgoa.co.in/
6. Vira International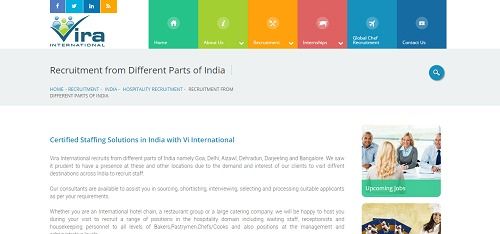 Vira International recruits from different parts of India namely Goa, Delhi, Aizawl, Dehradun, Darjeeling and Bangalore. We saw it prudent to have a presence at these and other locations due to the demand and interest of our clients to visit diffrent destinations across India to recruit staff.
Our recuritment consultants in Goa are available to assist you in sourcing, shortlisting, interviewing, selecting and processing suitable applicants as per your requirements.
Whether you are an International hotel chain, a restaurant group or a large catering company, we will be happy to host you during your visit to recruit a range of positions in the hospitality domain including waiting staff, receptionists and housekeeping personnel to all levels of Bakers, Pastrymen, Chefs/Cooks and also positions at the management and administrative levels
Contact Details:
Address : Panaji, Goa
Phone : +91 2229 200 000
Email ID : [email protected]
Website : https://www.virainternational.com/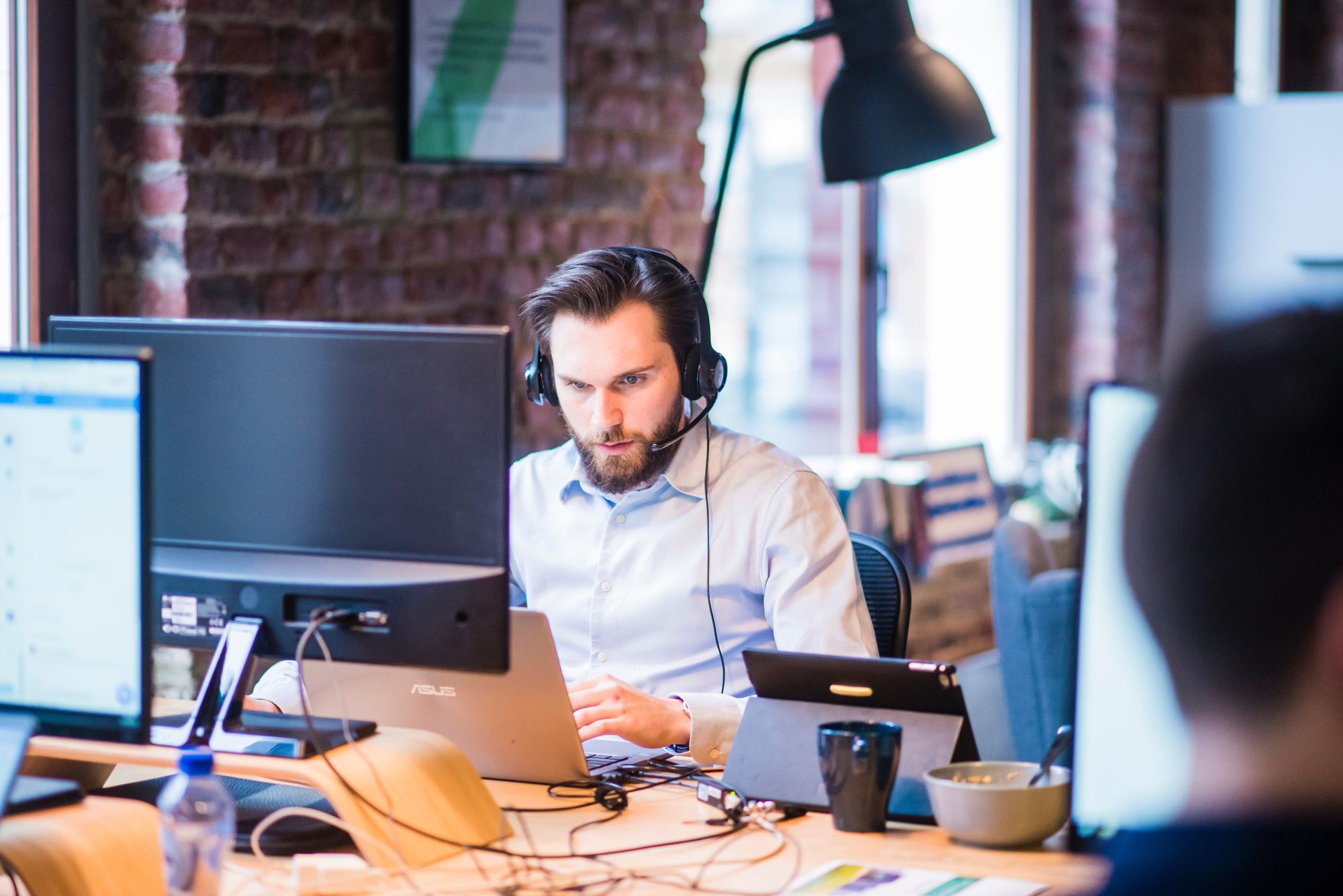 7. Omkar Human Resource PVT LTD
Omkar Human Resource PVT LTD was established in the year 2009. Due to all of the resounding accomplishments that have been made over the past years, our morale has been lifted as we continue to flourish in our clients' expanding needs.
For our Experience, Expertise and Personalized Service. Omkar Services Pvt Ltd is a full spectrum placement consultancy committed to the advancement of HR & IR solutions to growing companies, and is fast diversifying into other areas of Hospitality, Placements Agency in Goa.
Contact Details:
Address : UGO-02, Shety Pride, Above Bank of Baroda, Sonarpeth, Bicholim, Goa- 403504.
Phone : 9881734775
Email ID : [email protected]
Website : https://omkarhr.com/
8. PMCPL
We ventured out in 1996, with humble beginnings, to build a bridge connecting the best of talent in the industry with the right organization. In our quest to create a niche for ourselves in the Recruitment & Placement Agency in Goa industry we have come a long way. We have invested in developing a well-trained team of recruiters, who understand the pulse of the business operation and industry insights, can align the recruitment search to your business goal and objective serving the purpose of recruitment, valuing that people are the keystone of an organization.
Since the last two decades, we have been earnestly serving Manufacturing and NON-IT industry through our different recruitment service verticals.
Each of our specialised senior Recruitment & Placement Agency in Goa consultants has numerous years of experience within their industry and sector, giving them the ability to provide dependable one-on-one consultations to ensure we share vital guidance in every step of the recruitment process, wherein our recruiter's source high-quality candidates sufficient to meet your business demands and also to make sure the candidate truly prefers the position that our client is offering throughout the process .
Contact Details
Address: 401-404, Prabhat Centre Annex, Sector-1A, CBD-Belapur, Navi Mumbai – 400614.
Phone : 02227563470
Email ID: [email protected]
Website: https://www.pmcpl-india.com/
9. Ambe international
Ambe International is a Manpower Consultancy which holds the first recruitment license issued in India in 1984 to any overseas Recruitment & Placement Agency in Goa company in India. Ambe is India's pioneering recruitment organisation with having placed 350,000 candidates in over 25 countries worldwide. Over the years we have been serving as a catalyst in bringing together career seekers and employers from across the world. We have been instrumental in placing unskilled, semi skilled, skilled and highly skilled personnel in the Oil & Gas, Construction, Maintenance, Trading and various other sectors globally.
Ambe International is part of the diversified Sambe Group of Companies with interests in Human Resources, Training, Manufacturing and Trading. Ambe International strives to maximise customer satisfaction in the field and aims to be at the peak of the summit as a leading name in overseas recruitment with 100% customer satisfaction.
Contact Details
Address: Ambe International 507, Shah and Nahar Industrial Estate,
Phone : +91-22-61431234
Email ID: [email protected]
Website: https://www.ambeinter.com/
10. Monster Find Better
Monster is a global online employment solution for people seeking jobs and the employers who need great people. We've been doing this for more than 20 years, and have expanded from our roots as a "job board" to a global provider of a full array of job seeking, career management, Recruitment & Placement Agency in Goa and talent management products and services. At the heart of our success and our future is innovation: We are changing the way people think about work, and we're helping them actively improve their lives and their workforce performance with new technology, tools and practices.
Monster with its cutting edge technology provides relevant profiles to employers and relevant jobs to jobseekers across industry verticals, experience levels and geographies. The Indian Air Force Placement Cell (IAFPC) selected Monster India for a collaboration to provide a robust platform to assist retired and shortly retiring Air Warriors seek suitable second career opportunities in the corporate world. Monster also initiated 'Rozgarduniya.com' - a job portal exclusively for jobseekers in rural India to enable employers in corporate India to connect with rural talent, thus removing the traditional barriers they face in this process.
Contact Details

Phone : +91-40-66116611
Email ID: [email protected]
Website: https://www.monsterindia.com/