Here is the list of Top 10 manpower consultancy in Mumbai Recruitment & Placement Agency In Mumbai who gives you the best service with names and contact numbers. If you are a job-seeker and looking for a job as your convenient you may contact any listed placement consultant or recruitment consultant by calling them. Since it's tough for fresh Graduates or Fresher'd to get a job. Now, this is the time to contact these job hr placement consultancy for More opportunities and seek their Help. We have tried to sort out with there performance as much as possible, to give the best consultancies.
Register your CV with all top search agencies, and also post it onto the job boards like Atal Rojgar, Naukri, Monster, Times Job, Shine, and others also. Make sure you have mentioned a keyword with your roles and responsibility in your CV as this will give you a higher ranking in the recruiter's searches. Below the blog, you will find all the Consultancy experts in Mumbai. In this we have attempted to list all the Placement Consultants in Mumbai, Placement Agents Mumbai, Recruitment Agencies Mumbai, and address with the phone number of Human Resource Hunt. Through these placement consultancy in Mumbai, you can know more about the various vacancies in Mumbai.
For Companies to full fill In house requirement please scroll for a list of Placement Consultants in Mumbai.
The search for the right candidate sometimes makes the unproductive run here & there and this is where the Placement consultants act the prime role, by acting as a platform between Jobs seeker and the hiring companies.
Here is the list of Recruitment Consultants in Mumbai who will help you to find your first job.
1. Talents Hunter
Talents Hunter team is Involved entirely of experienced recruitment professionals who have a highly developed network of recruitment industry contacts.The Recruiter has proficient level of Experience in IT & Non-IT Recruitment Process. Because of their analyzing and screening power, our clients are ready to work with us as soul agency.
Hence we are handling more than 200 fortune level of clients in all over Mumbai & Pune. Talents Hunter is that the recruitment agency that has the industry contacts to fill any position. For businesses and candidates to think about us within the highest conceive a dynamic company that brings strategy and innovation to any recruitment need.
Contact Details:
Address : Room no 75,kartik vinayak chawl, Nehru Nagar, Vile Parle West, Mumbai, Maharashtra 400056
Phone : 091370 70803
Email ID : [email protected]
Website : https://www.talentshunter.in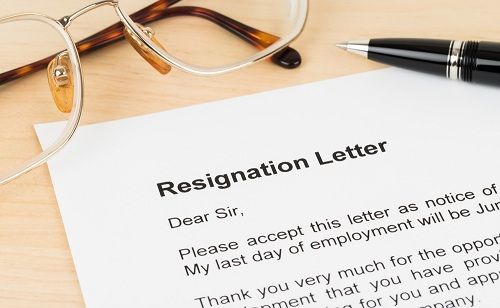 2. SID Jobs
We are one of the fastest growing Placement Consultancy Services Firm based out in Business Capital (Mumbai) India. As an executive search firm, SID Jobs Placement Consultancy in Mumbai is dedicated to identifying individuals who stand out from the rest, whose qualifications, skills, experiences and ambitions make them the perfect resources for an organization's success. We are backed by a highly experienced professional team that is highly adept at understanding of job requirements and identifying the right candidates who suit the job requirements of esteemed company. Working across various industries, we are helped by an extensive database of job seekers that enables us to identify the right candidate within a very short span of time. Our commitment and expertise will help companies reduce the recruitment cost significantly.
Contact Details
Address : Office No. 508, Swapna Siddhi Complex, Akurli Main Rd, Near Railway Station, Kandivali(E), Mumbai - 4000 101
Phone No: 02228878691
Email ID: [email protected]
Website: http://www.sidjobs.com/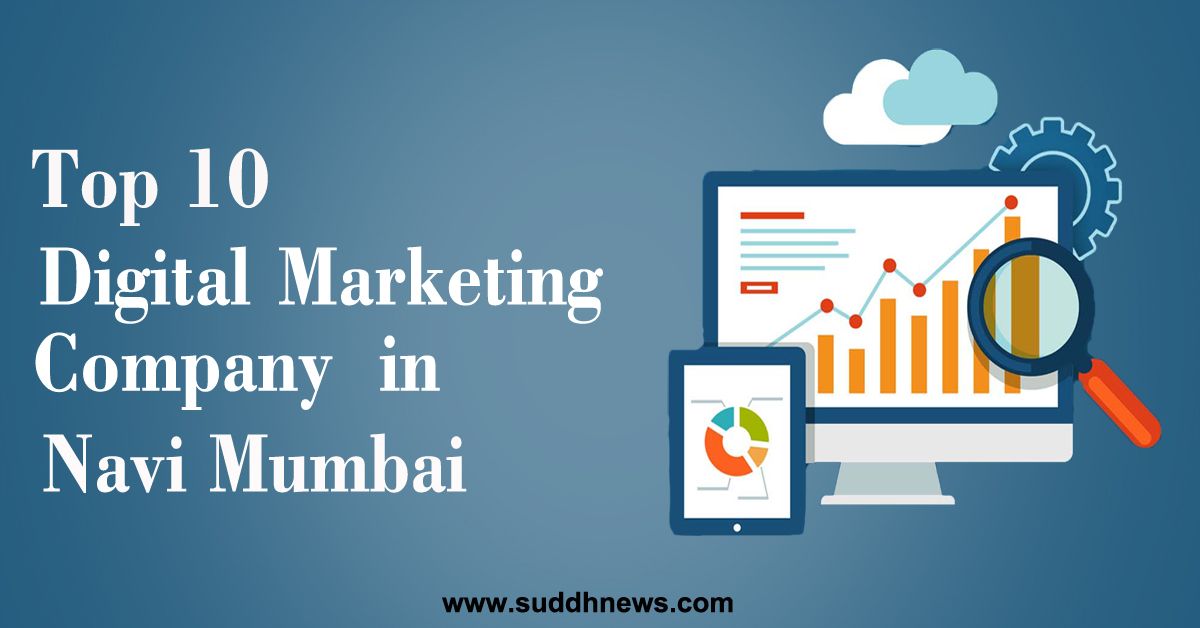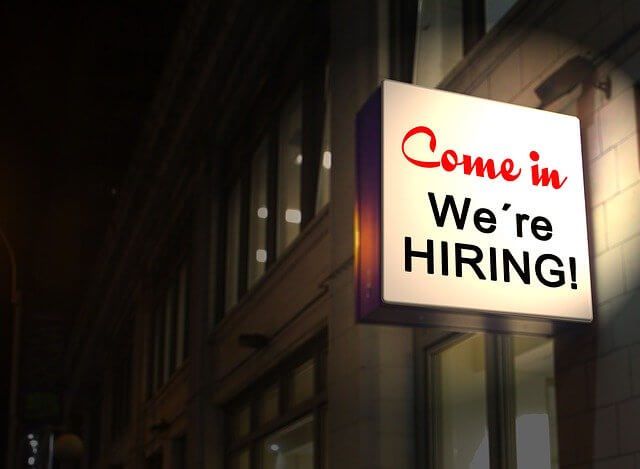 3. New Horizon
New Horizon is an HR process consulting company having its expertise in wide areas of HR Services. We have a team of professionals and each of us have more than 20 years of rich experience in the field of Hr process consultation. When it comes for providing HR process placement consultants services, we stand as one of the top HR companies in Mumbai.

With changing global & economic scenario, we have to play a strategic role in BUSINESS MAKEOVER to maintain their position in the industry. We offer complete HR process consulting from Recruitment to Retirement for Manufacturing, Service & Corporate Sector.
Contact Details
Address : Mani Bhuvan, Jawahar Nagar, Goregaon West,Mumbai
Phone No:
Email ID: [email protected]
Website: https://www.new-horizon.co.in/
4. Rajab Manpower Solution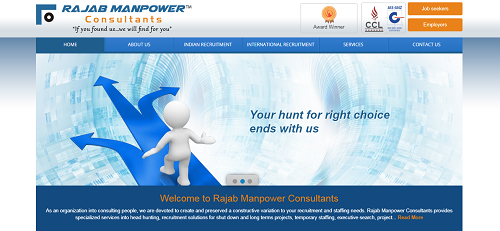 As an organization into consulting people, we are devoted to creating and preserved a constructive variation to your recruitment and staffing needs. Rajab Placement Consultants in Mumbai provides specialized services into headhunting, recruitment solutions for shut down and long terms projects, temporary staffing, executive search, project-based RPO hiring, sourcing through campus placements, etc.
We had earned this gratitude by serving consummate customer service and proficient human resources to varied industries, irrespective of all sizes in India and across the globe, especially in Middle Eastern countries. As an ovation to our services, many of our clients are associated with us for a long time and major of our businesses are through referrals from existing clients.
Contact Details :
Address : 301, Asian House, 118, Modi Street, Fort, Mumbai-400 001
Phone No : +91 22 40231144
Email ID : [email protected]
Website : www.rajabmanpower.com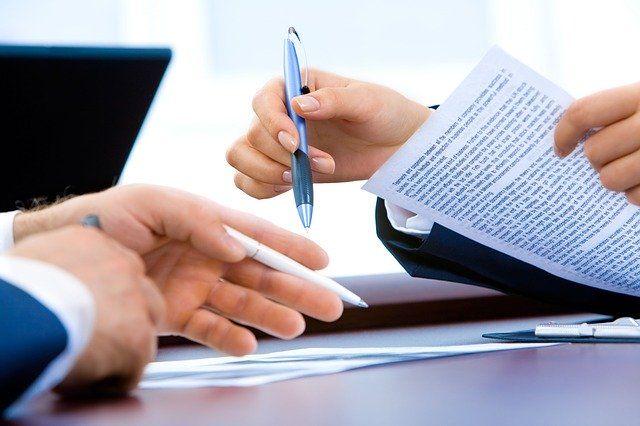 5. Prompt Personal Consultancy
Welcome to Prompt Personnel Consultancy Services Pvt. Ltd., a premier Total HR Consulting service provider, having a pan-India presence with branches in Mumbai, Delhi, Hyderabad, Bangalore, Chennai, Kolkata, and Pune. We have also associated Placement Agency In Mumbai or recruitment Agencies spread across the length and breadth of the country.
Since inception in 1997, the organization has grown from strength-to-strength to become a leading staffing solution provider offering comprehensive Human Resource solutions Across Sectors, roles, and complexities. Over these years, the company has won several awards and accolades for managing and recruiting human resources, including the 'Fastest Growing Staffing Company' by the Executive Recruiters Association (ERA) in 2007.
Contact Details
Address : 612/613,Palm Spring Centre, Mind Space, New Link Road, Malad (w), Mumbai,
Phone No: 8692900881
Email ID: [email protected]
Website: http://www.promptpersonnel.com
6. Grey Cells
Grey Cells© is a HRD, Training & Executive Search placement consultancy in Mumbai, India with an aim to provide value added services. Company has been established in 1995. Grey Cells© has serviced 1500 clients, out of which 150 are from Economic Times/Business Today's India's Top 500 Companies. With a team of 10 members and 60+ associates Pan India we offer high quality services to suit the best outcomes in the HRD Training & Executive search of personnel from a diverse set of business sectors.
Our core philosophy is to create a stable and long term relationship with clients by delivering high quality services. With our two decade long knowledge expertise in the domain we have been successfully able to deliver solutions for all kind of business/industry specific demands.
Contact Details
Address : 104 & 105, Orbit Estate, Chincholi Bunder,
Off link road, Malad West, Mumbai
Phone No: 022-40033117
Email ID: [email protected]
Website: https://greycellsindia.com/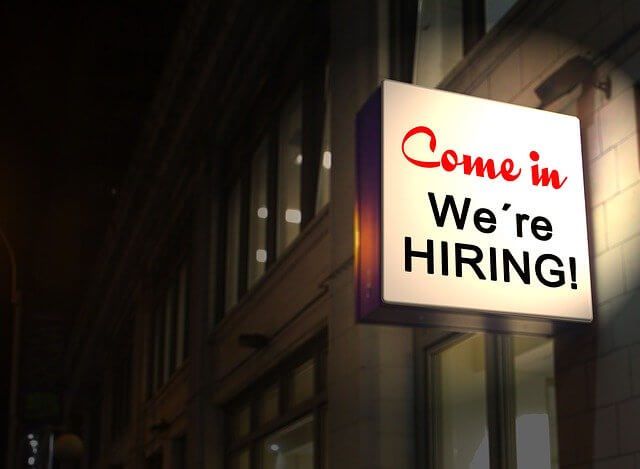 7. Sutra HR
SutraHR came into being in 2008, around the time startup boom had hit India with scores of e-commerce websites going live. These startups had great business ideas and all they needed were the right people to execute those ideas. Identifying this need gap, we had the first-mover advantage in the talent acquisition market for startups.
Counted amongst Asia's finest executive search firms, SutraHR has redefined the whole startup hiring business for the better. We are the pioneers for startup hiring in India right from 2007. Our talent acquisition specialists help funded technology, product, internet, eCommerce and mobile app startups find the right people who match their passion and vision.
With offices and operations covering Delhi NCR (Gurgaon, Noida), Bengaluru, Mumbai, and Pune domestically, SutraHR helps startups find talent across domains and levels. Our international startup recruitment agency covers the Middle East (Dubai, Saudi Arabia, etc), Singapore, Malaysia, Indonesia, Australia, and the United Kingdom (esp. London).
Contact Details
Address : 601 B, Annapurna, Opp Oshiwara Park, Adarsh Nagar, Oshiwara, Andheri (W), Mumbai
Phone No : 8767427427
Email ID : [email protected]
Website : https://sutrahr.com/
8. Chase Xero Consultants
Chase Xero Placement Consultants in Mumbai will take exhaustive measures to source the most suitable candidate, whatever the role. This is achieved by thoroughly understanding the job on offer, the company, the people, prospects and of course why you think a Chase Xero candidate should be placed with you. If we are not confident in fulfilling the job opening, unlike others, we prefer not to waste your time therefore will not take the project on and it is this attitude that has excelled our growth and confidence in our services. If you are a candidate then you can be confident of a one to one career management service where we go out of our way to completely comprehend your aspirations, skills set, experience, type of role sought and why? Only when we are satisfied that we can deliver an effective service will we forward and introduce you to our Clients.
Contact Details:
Address : Aar Pee Center, 5th Floor, 504-506, 11th road, Gufic Compound, Near Tunga Paradise, MIDC, Andheri (E), Mumbai - 400093.
Phone No : 9699823005
Email ID : [email protected]
Website : http://www.chasexero.com/
9. O.S. Consultancy
O.S. Consultancy   started as  a small placement office  in 2006 by young classmates  and dashing graduates lead by Mr.Prasad Borhade   and  Advocate Dhananjay Bhosale which  developed in to leading placement consultant in Mumbai within  a short span of  5 years  with a vast   client network  all over India  in  both  IT and Non IT sectors, today our client could choose   in various sectors  like Manufacturing, Retail ,Industries, Accounts, Logistics ,BPO/ITES, etc.

We have  a well organized core team of Consultants ,for different segments  with an effective and professional approach providing  satisfactory solution to our clients  or candidates.
Contact Details :
Address : 203,R.R.Reality ,Tank Road, Bhandup (W) Mumbai -400 078
Phone No: 022 -65171897
Email ID: [email protected]
Website: http://osconsultancy.in/
10. Shella Consultants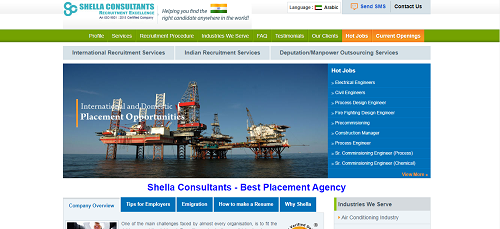 Our firm enthusiastically performs its work in acceptance to cater your manpower necessities, procuring the candidate with the desired profile and building trusting relationships. Owing to our industry expertise, we comprehend that firm's today have need of more than an able candidate; they reach for employees who are productive, exhibit a positive attitude and have the ability to become a member of their team.

Apart from customary practices to source candidates (like advertising in newspapers), we also include pioneering means to procure accurate professionals. Our experts influence the power of technology-based recruitment agency and focus on online media to make sure that our clients receive the most suitable candidates for their organization.
Contact Details
Address : 1203, Universal Majestic, Ghatkopar Mankhurd Link Road, Chembur West, P. L. Lokhande Marg,, Mumbai - 400043
Phone No:8048402185
Email ID:[email protected]
Website: https://www.shellaconsultants.com/