Know About Santacruz
Santacruz or Santa Cruz is a section of the municipality of Mumbai. The Santacruz Railway Station on the Mumbai Suburban Railway, the Domestic Terminal of the Mumbai Airport and one campus of the University of Mumbai are all located in Santacruz.
Things to do near Santacruz
Places to visit near Santacruz
1. Air India Colony/Muktanand Park
Looking for the perfect spot to enjoy your early morning or evening walks? Head to Air India Colony in the East or Muktanand Park in the West for that daily dose of fresh air. You might find people meditating at Muktanand park or conducting some Sunday morning workshops too.
2. Juhu Beach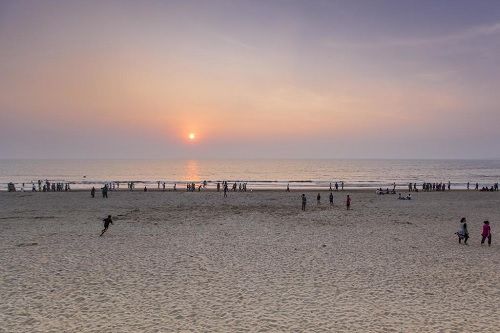 Juhu beach in Mumbai: Situated in the suburbs of Mumbai, Juhu beach is one of the most popular beaches of Mumbai.
3. Happy Socks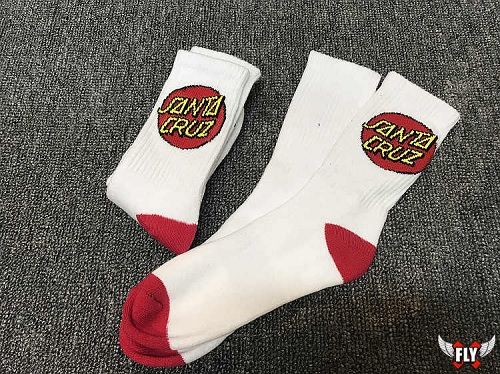 Hidden in a corner in the domestic departure terminal of Mumbai international airport, Happy Socks is a treasure trove of soft, comfy socks. They've got a ton of colors, patterns and lengths to match to your sneaker style as you please.
4. Silver Palace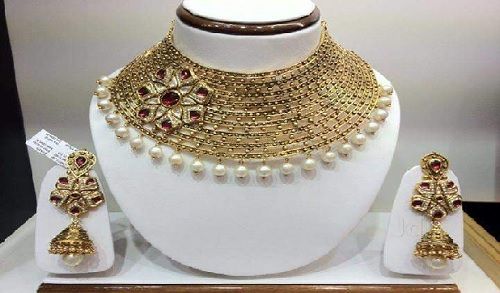 A Kurta Stitched For INR 300, Blouses And Bangles. Go and explore this amazing shop where they have so many unique materials.
Places to eat
1. Dynasty
It is one of the Chinese giants of Mumbai that has been around forever. A popular joint for college kids, families or shoppers, Dynasty is known for its food and service for over a decade.
2. China House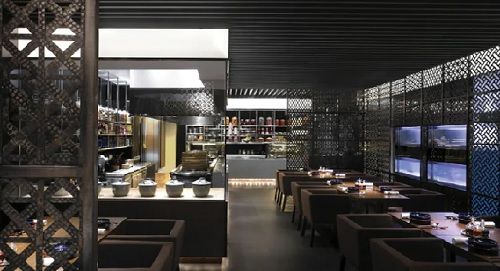 A Go-To Place For Authentic Chinese Cuisine
3. Smart Frankie
The Podar school kids swear by this place. Preparing lip-smacking veg frankies since the early 2000s, this small stall has won the hearts of the local crowd along with the school children.
4. Theeram Restaurant
Looking for a quick fix for Mallu food? Theeram in Kalina serves a banana leaf lunch for an unlimited thali at only ₹70! Authentic Mallu food served right to you with their special seafood delights and more.
5. Vienna Bakery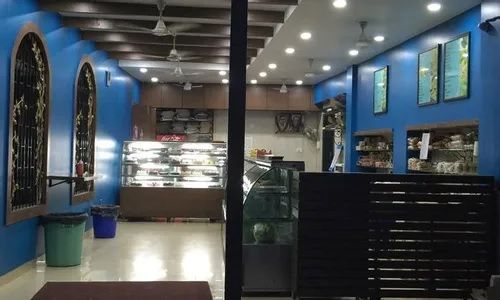 Vienna Bakery's Plum Cake Is To Die For! The one place which is very famous for it's Rich Plum Cake in Mumbai but very few people know about it. Try its famous cake for once, you'll love it.
6. Fresh Food Co.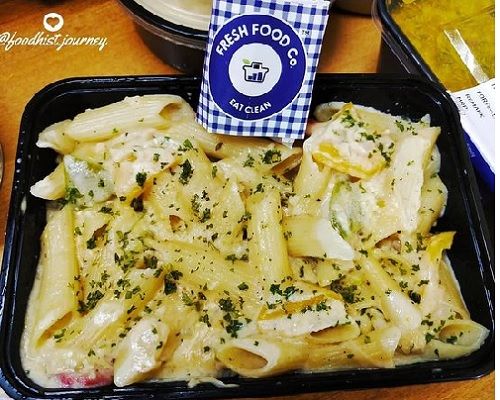 Calorie Labelled, Well Balanced Meals Designed To Get You All In One!
7. Thotrin Cafe
Looking for some North Eastern food in Mumbai? Well, we've got the fix for you! Head to Thotrin Cafe in Kalina to taste delights that contain spices and herbs that come from local markets of Manipur and Nagaland.8. Chutney Plus Nibble On Yum South Indian Delicacies At This Hidden Gem In Santacruz East.9. Dumpling Khang  This Hidden Gem In Santacruz Serves Momo Burgers & Chocolate-Filled Momos. We have found the best thing ever in Mumbai – chocolate momos. Also, a momo burger.It serves North Eastern food.10. X-Hale Lounge Serving Continental, Italian, North Indian and Chinese, X-Hale is a rooftop lounge that sits comfortably beside the domestic airport.
Schools and Colleges
AIG Academy ( Online, Regular & Distance Learning University )
Build a career filled with great opportunities with an MBA degree by AIG Academy in Mumbai. Whether you are a student looking to continue your studies or a working professional desiring for a degree along with a job, Online MBA in Santacruz by AIG Academy can fulfill your every need. You can pursue this MBA course sitting at your comfort zone. Distance MBA with an AIG Academy comes with various specializations. The best part of AIG Academy is that it also offers an MBA in one year degree where you can save your year gap and pursue your degree in just one year.
2. Sacred Heart Boys High School
Sacred Heart Boys' High School is a government-aided high school for boys, affiliated to the Maharashtra Secondary School Certificate Board. The school was founded by Father Alvarez in 1946.
3. St Teresa's Convent High School
St. Theresa's Convent High School, Santacruz is a co-educational school affiliated with the Maharashtra State Board of Education.
4. St. Charles High School
St Charles High School (SCHS) located at Mumbai (Suburban) is one of the popular schools in India.his School is counted among the top-rated Schools in Maharashtra with an excellent academic track record.
5. Kalina Education Society Hans Bhugra High School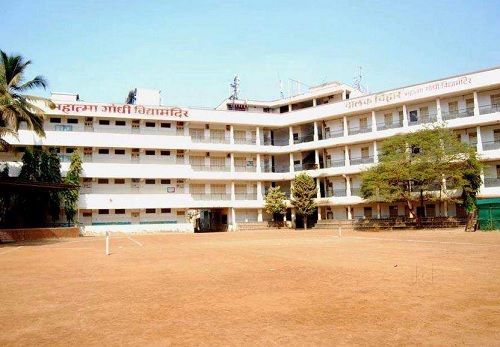 Kalina Education Society's Hans Bhugra School was formed in 1960 by a dedicated band of volunteers around 1960 led by Mr. Hans Bhugra.
6. Rose Manor International School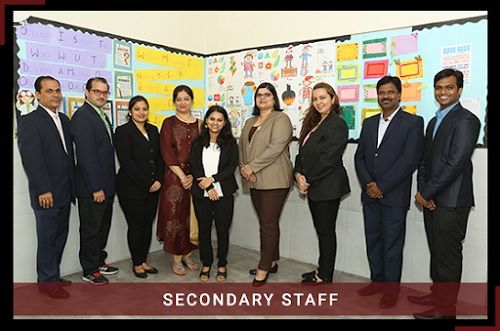 We believe in creating and nurturing a truly holistic educational environment that respects our cultural diversity and gives students ample wind under their wings to help them take flight and soar high in their professional and personal lives.
7. Sir Vithaldas Thackersey College of Home Science
Established in 1959, was the first institution in Mumbai to offer Home Science at a degree level. It is also the first college of S.N.D.T. Women's University to be granted autonomous status from the year 1995-96 in the state of Maharashtra.
8. Smt. Kapila Khandwala College Of Education
One of the oldest and renowned teacher education college in Mumbai, a Gujarati linguistic minority institution, is accredited and re-accredited by NAAC.
9. St. Mary's High School and Junior College
St Marys High School & Junior College in  Mumbai is a top company in the category Schools, also known for Colleges, Commerce Colleges, English Medium Schools, Science Colleges, Junior Colleges and much more
Hospital & Medical
1. Vcare Imaging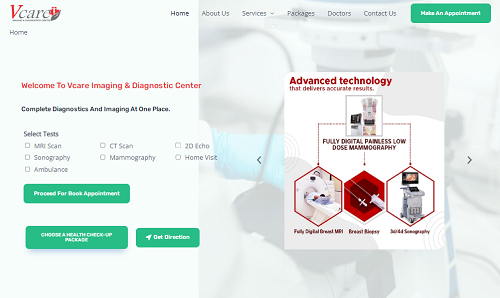 Our mission is to provide world-class facilities and strive to provide timely & accurate reports with compassion & care. Our Radiologists work hand in hand with our highly trained technologists to ensure you are at ease during your routine.
A Premier Health Care Provider with Multiple diagnostics lab near me & Imaging Services Under One Roof. Fully Automated Computerized Laboratory with End to End Diagnostic Centre in Santacruz and Imaging Solutions Under One roof. Our Experienced and Dedicated Team Make Sure You Receive the Most Effective Treatment in Those Times of Worry.
Contact Details:
Phone: 9819577304
Email: [email protected]
Website: https://vcareimaging.in/
Pest Control Service
1. Mumbai Pest Control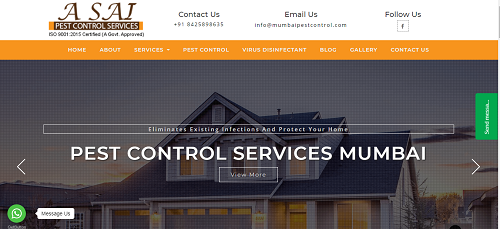 When A Sai Pest Control Services Santacruz began their herbal pest control business decade ago, they had two goals in mind: To provide quality herbal pest control services in Mumbai, Thane, Navi Mumbai, Kalyan and furnish superior customer service. Today, over a decade later, A Sai Pest Control Mumbai, Thane, Navi Mumbai is still committed to that mission. It is the name you can trust to protect your business or home against pests like rodent control, termite treatment, bed bugs treatment, birds and mosquitoes control, cockroach and ants control treatment.
As the trusted commercial pest control company in Mumbai, A Sai Pest Control Thane has provided peace of mind against pests ever since we opened our doors for business from last 18 years.
Contact US
Address : Shop No.6, 1st Floor, Rajiv Gandhi Market,Khopat, Thane (West) - 400601
Mobile : +91 8425898635
Email ID : [email protected]
Website : https://www.mumbaipestcontrol.com/
2. Eco Friendly Pests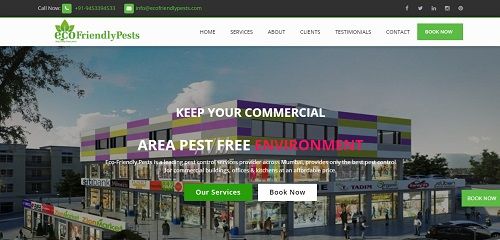 EcoFriendlyPests is the most popular pest control company that provides Pest control services in Santacruz. It's started a pest control business in Mumbai and later move to other locations such as Thane, Navi Mumbai, and Pune many years ago. Our mission is very clear, straightforward, and direct that we will help us to provide you a hygienic pest control services near your place. Also, anyone can get our best pest control services at an affordable price and 100% safe for your family member, pets, and environment at your places. EcoFriendlyPests continuously provide organic pest control solutions through our best and experienced pest control technicians team.
EcoFriendlyPests is an in-house pest control experts team who has been many years of experience, expertise in his field, and the most important thing is a well-behavior and very simple. Our team will visit your place once you request a pest treatment and they do a complete inspection. After that, as per the investigation of the place and the required pest control treatment, they decide which will be the best possible way to eradicate dangerous pests from your home. We use government-approved chemicals and spry to eradicate all kinds of dangerous pests at your place. Our chemicals are safe for humans, pets, children, and pregnant women at your home. EcoFriendlyPests provides Pest control services in Santacruz for both commercial and residential places.
Contact US
Address : D.N. Dube Road, Rajesh Compound, Dahisar East
Mobile : +91-9453394533
Email ID : [email protected]
Website : https://ecofriendlypests.com/
3. Elix Pest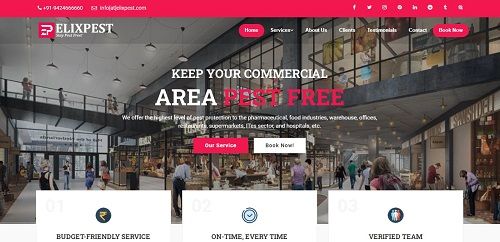 Elix Pest is a leading pest control company in Santacruz. We're a team of experienced professionals, police verified, and intensively trained members in-house. We use high-quality and goverment-approved chemicals and eco-friendly gel and safe spray.
We're playing a vital role in the Pest control service in Santacruz, Maharashtra, and other locations such as Navi Mumbai, Thane, Pune, India. We're an ISO-certified company, our professional's pest technicians are verified by Government (Police Verified), highly qualified, intensively trained team, and provide eco-friendly and safe pest control at an affordable price. Customers are happy with our pest services, commitments, working process, and behavior of our professional pest control team.
We're partnering with prominent pest control companies across Santacruz such as Pepcopp.co.in and other reputed pest control companies to do the best pest services to our clients.
Contact US
Address : Room No 4, D. N. Dube Road, Ratan Nagar, Dahisar, Mumbai 400068.
Mobile : +919424666660
Email ID : [email protected]
Website : https://elixpest.com/
SSD Pest Control Service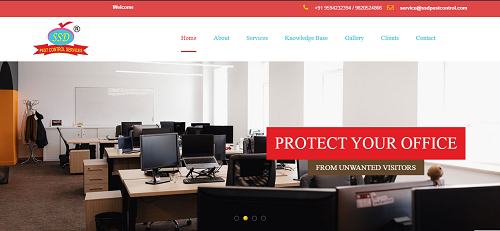 Established in the year 2018, we, SSD Pest Control In Santacruz, are engaged in providing effective services for pest control. we have specialized in offering residential, commercial, marina and corporate pest control services. SSD Pest Control Services Company, is looking to set new global standards in providing all sort of facility management services at affordable cost by developing innovative pro-environmental superior technologies. Every dwelling is entitled to get facility management services to improve quality of living and to have quality time in their family and business. We wish to equip ourselves to serve every dwelling in the Globe.
The experienced and dedicated service team offers customer friendly service which is technically superior and environment friendly. With continuous research and developmental activities we are at process of developing eco friendly low cost technologies for pest control.
Contact Details
Mobile No : 9594232394
Email ID : [email protected]
Website : https://ssdpestcontrol.com/
Companies and Business Centers
1. Maimoon Distributers
2. Reliance General Insurance Company Limited
4. Geek Labs
5. ICICI Prudential Life Insurance Company Limited