About Charni Road
Charni Road is a neighbourhood in the southern part of Mumbai. It is served by the Charni Road railway station. The main significance of Charni Road station is that it is near the Girgaum Chowpatty beach and Marine Drive promenade, a major destination for tourists in Mumbai.
History :
The station derives its name from the fact that grazing lands for cattle and horses were located nearby in earlier days (Charne in Marathi means to graze)  In time the area became to be known as "Charni" meaning grazing. Today Charni road is well known for its old charm Chawls, wholesale markets of diamonds (Opera House), garments, Irani cafés, traditional Maharashtrian culture (Girgaon) and also tall skyscrapers.
Things to do near Charni Road
Places to visit near Charni Road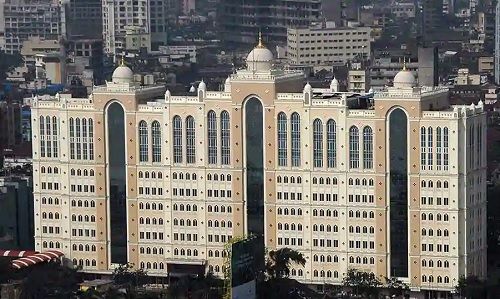 1. Girgaum Chowpatty
Girgaum Chowpatty Beach is the popular beach in Mumbai.It is famous for its various eateries and delicacies. Watching the glorious sunsets from this beach is a sight worth seeing.One can find beach vendors selling balloons, toys and local dishes.
2. Marine Drive
Cosmopolitan Crowds, Cool Breeze from the Arabian Sea, Sunrise/Sunset Views, Leisure Walks, Picturesque Point to watch Malabar Hills, Marine Drive is a must-visit place when you visit Mumbai.
3. Taraporewala Aquarium
Taraporevala Aquarium is India's oldest aquarium and one of the city's main attractions. It hosts marine and freshwater fishes.
4. Khotachiwadi
Located in the heart of Girgaon is an impeccably beautiful colony called Kothachiwadi. What's captivating about this place is the Portuguese-Konkani style bungalows, humble people and a locality within the hustle of Mumbai, which still gives us the feel of Bombay.
5. ISKCON Temple
Its a very beautiful and a very peacful temple located in a prime location Girgaon.
6. Babulnath Temple
Babulnath is an ancient Shiva temple in Mumbai, India. Situated on a small hillock near Girgaum Chowpatty, it is one of oldest temples in the city.
7. Royal Opera House
Situated on Charni Road, near Girgaum Chowpatti beach, The Opera House area has many jewellery, metal and IT companies. The Opera House is built in a mixed classical design featuring a blend of European and Indian architectural styles.
Best places to eat nearby Charni Road
1. Bombay Haveli- Mumbai has a new all-vegetarian eatery which is actually a restaurant with a cause - With an inclination to make a significant contribution to society.
2. CP Tank Pasta- CP Tank Pasta is a street based food stall. Have different varieties of pasta including the famous Macaroni Pink Pasta.
3. Raisin Restro Cafe- Raisin Restro Cafe is located next to Charni Road station is delightful! The bricked walls and a bright ambience makes it perfect to catch up with your friends!
4. 39B By the Bay- It's pure vegetarian, Jain-friendly, and also absolutely delicious. Try Roomalizone At This Sea-Facing Vegetarian Cafe
5. Khana khazana- Large portions of traditional Indian cuisine made without meat and served in unfussy style.
6. Little Bite Dabeli– Visit this place and try different types of tasty and yummy dabelis.
7. The Tuck Box- Serving delicious different types of snacks. Their services are really good and fast.
8. Icecreamo- If you are a fan of popsicles, then this ice cream parlour in Charni Road has a fruity surprise planned for you.
9. Patil Juice Center- Patil Juice Centre near Opera House is one of our favourite places to go grab some fresh juice. The joint opens at 9am and starts serves what we think are some of the most fresh and amazing juices in the city.
10. Lokoman- Patil Juice Centre near Opera House is one of our favourite places to go grab some fresh juice. The joint opens at 9am and starts serves what we think are some of the most fresh and amazing juices in the city.
Schools & Colleges
Build a career filled with great opportunities with an MBA degree by AIG Academy in Mumbai. Whether you are a student looking to continue your
studies or a working professional desiring for a degree along with a job, Online MBA in Charni Road by AIG Academy can fulfill your every need. You can pursue this MBA course sitting at your comfort zone. Distance MBA with an AIG Academy comes with various specializations. The best part of AIG Academy is that it also offers an MBA in one year degree where you can save your year gap and pursue your degree in just one year.
AIG Academy ( Online, Regular & Distance Learning University )
Dr. Antonio Da Silva Technical High School & Jr. College Of Science
Bhawani Shankar Road Junior College Of Science
Kirti M. Doongursee College
Dadar Vidya Mandir Junior College
ABA College of Law
Guru Nanak High School and Junior College of Commerce
Mandar Education Society
Kohinoor College of Hospitality Management & Tourism Studies
Government Technical High School & Jr. College, Dadar
R A Poddar College Of Commerce & Economics
1. St. Teresa's High School
St Teresa's High School is a government, co-educational day school.  The school caters to pupils from kindergarten up to class 10 and the medium of instruction is English.
2. The Modern School
The Modern School, Sika Nagar was established as co-education in 1936 by a great visionary Late Ramanbai Vakil and Late Pushpaben Vakil.
3. St. Sebastian Goan High School
St. Sebastian Goan High School is a co-ed English medium school in Mumbai. St. Sebastian Goan High School which was started in 1925 is a High School recognized by the Maharashtra State Board of Education.
4. Lilavati Lalji Dayal High School and College Of Commerce
Lilavati Lalji Dayal High School is located in Girgaon, Mumbai. It is also a junior college offering various commerce courses.
5. St. Annes Girls' High School
St. Anne's Girls High School is recognized by the Maharashtra State Board of Education, it is an English medium and is also one of the top Girl's schools in Mumbai.
6. Hinduja College of Commerce
K. P. B. Hinduja College of Commerce is a college in Charni Road, Mumbai in India. It was established in 1974 and has student strength of 6000 and strength of teachers of 105. This College Ranks 23th all over India and 5th in Mumbai.
7. B.M. Ruia Girls' College
B.M. Ruia Girls' College is one of the top girl's college in charni road.
Car Repair Company

Carfixo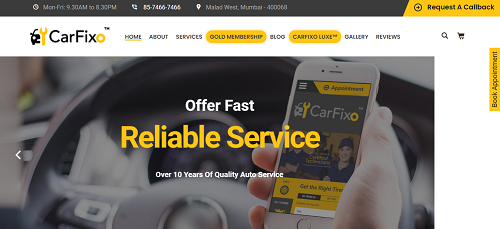 CarFixo is a leading professional Multi Car Workshop and Automotive Service Company known for providing a full range of top-quality car repairs and world-class maintenance services in Mumbai, Navi Mumbai, and Thane.
At CarFixo, we are backed by an adept team of highly-skilled and well-trained automobile engineers and experienced technicians who employ cutting-edge technology and advanced equipment to deliver seamless and reliable car services.
We are a one-stop solution for all your car repair and maintenance needs. Experience true comfort and convenience by getting a free car inspection and diagnosis at your doorstep and our contactless and free pickup and drop-in services.
Contact Details
Mobile No : 85-7466-7466
Website : https://carfixo.in/
Pest Control Service
1. Mumbai Pest Control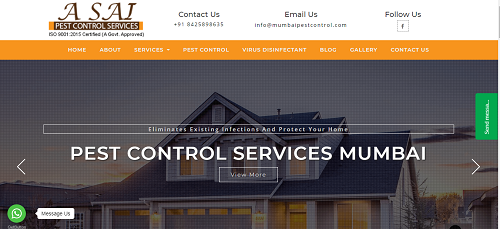 When A Sai Pest Control Services Charni Road began their herbal pest control business decade ago, they had two goals in mind: To provide quality herbal pest control services in Mumbai, Thane, Navi Mumbai, Kalyan and furnish superior customer service. Today, over a decade later, A Sai Pest Control Mumbai, Thane, Navi Mumbai is still committed to that mission. It is the name you can trust to protect your business or home against pests like rodent control, termite treatment, bed bugs treatment, birds and mosquitoes control, cockroach and ants control treatment.
As the trusted commercial pest control company in Mumbai, A Sai Pest Control Thane has provided peace of mind against pests ever since we opened our doors for business from last 18 years.
Contact US
Address : Shop No.6, 1st Floor, Rajiv Gandhi Market,Khopat, Thane (West) - 400601
Mobile : +91 8425898635
Email ID : [email protected]
Website : https://www.mumbaipestcontrol.com/
2. Eco Friendly Pests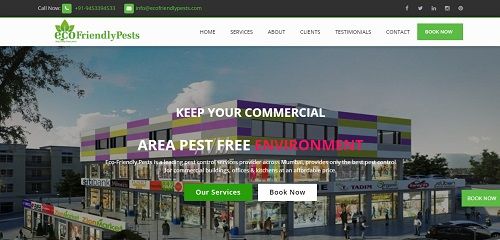 EcoFriendlyPests is the most popular pest control company that provides Pest control services in Charni Road. It's started a pest control business in Mumbai and later move to other locations such as Thane, Navi Mumbai, and Pune many years ago. Our mission is very clear, straightforward, and direct that we will help us to provide you a hygienic pest control services near your place. Also, anyone can get our best pest control services at an affordable price and 100% safe for your family member, pets, and environment at your places. EcoFriendlyPests continuously provide organic pest control solutions through our best and experienced pest control technicians team.
EcoFriendlyPests is an in-house pest control experts team who has been many years of experience, expertise in his field, and the most important thing is a well-behavior and very simple. Our team will visit your place once you request a pest treatment and they do a complete inspection. After that, as per the investigation of the place and the required pest control treatment, they decide which will be the best possible way to eradicate dangerous pests from your home. We use government-approved chemicals and spry to eradicate all kinds of dangerous pests at your place. Our chemicals are safe for humans, pets, children, and pregnant women at your home. EcoFriendlyPests provides Pest control services in Charni Road for both commercial and residential places.
Contact US
Address : D.N. Dube Road, Rajesh Compound, Dahisar East
Mobile : +91-9453394533
Email ID : [email protected]
Website : https://ecofriendlypests.com/
3. Elix Pest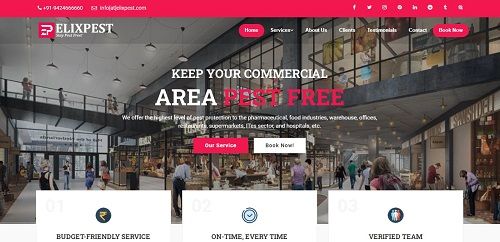 Elix Pest is a leading pest control company in Charni Road. We're a team of experienced professionals, police verified, and intensively trained members in-house. We use high-quality and goverment-approved chemicals and eco-friendly gel and safe spray.
We're playing a vital role in the Pest control service in Charni Road, Maharashtra, and other locations such as Navi Mumbai, Thane, Pune, India. We're an ISO-certified company, our professional's pest technicians are verified by Government (Police Verified), highly qualified, intensively trained team, and provide eco-friendly and safe pest control at an affordable price. Customers are happy with our pest services, commitments, working process, and behavior of our professional pest control team.
We're partnering with prominent pest control companies across Charni Road such as Pepcopp.co.in and other reputed pest control companies to do the best pest services to our clients.
Contact US
Address : Room No 4, D. N. Dube Road, Ratan Nagar, Dahisar, Mumbai 400068.
Mobile : +919424666660
Email ID : [email protected]
Website : https://elixpest.com/
SSD Pest Control Service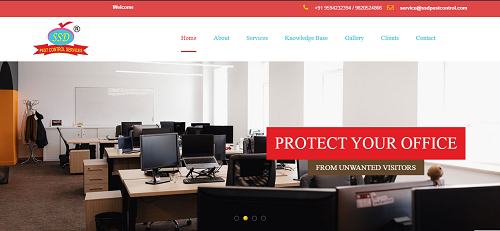 Established in the year 2018, we, SSD Pest Control In Charni Road, are engaged in providing effective services for pest control. we have specialized in offering residential, commercial, marina and corporate pest control services. SSD Pest Control Services Company, is looking to set new global standards in providing all sort of facility management services at affordable cost by developing innovative pro-environmental superior technologies. Every dwelling is entitled to get facility management services to improve quality of living and to have quality time in their family and business. We wish to equip ourselves to serve every dwelling in the Globe.
The experienced and dedicated service team offers customer friendly service which is technically superior and environment friendly. With continuous research and developmental activities we are at process of developing eco friendly low cost technologies for pest control.
Contact Details
Mobile No : 9594232394
Email ID : [email protected]
Website : https://ssdpestcontrol.com/
Hospitals & Medical-Care Centers
1. Vcare Imaging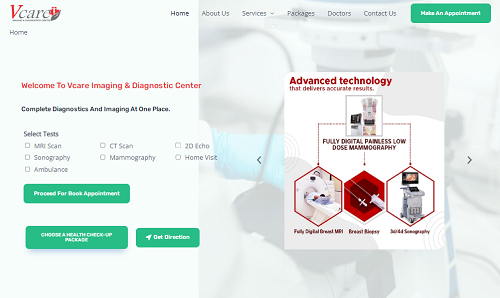 Our mission is to provide world-class facilities and strive to provide timely & accurate reports with compassion & care. Our Radiologists work hand in hand with our highly trained technologists to ensure you are at ease during your routine.
A Premier Health Care Provider with Multiple diagnostics lab near me & Imaging Services Under One Roof. Fully Automated Computerized Laboratory with End to End Diagnostic Centre in Charni-Road and Imaging Solutions Under One roof. Our Experienced and Dedicated Team Make Sure You Receive the Most Effective Treatment in Those Times of Worry.
Contact Details:
Phone: 9819577304
Email: [email protected]
Address: Row House No. 3, Crystal Lawn Society, Near Suruchi Hotel Thakur Complex, Kandivali (E), Mumbai-400101
Website: https://vcareimaging.in/
2. Beramji's Hospital
3. Conwest And Manjula S. Badani Jain Hospital
4. Sir H. N. Reliance Foundation Hospital and Research Centre
5. Dr. Aditya Agrawal Clinic
1. Saifee Hospital
Companies & Business Centers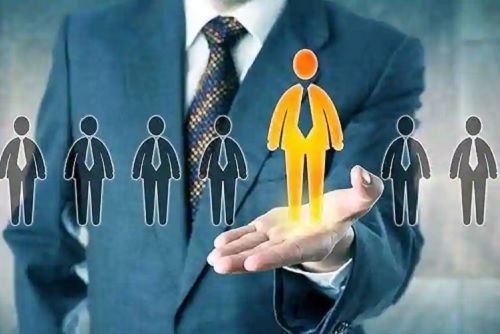 3. Goldenmace IT Solutions
4. Last Local App Solutions Pvt Ltd
5. Last Local App Solutions Pvt Ltd