About Dadar
Dadar can be defined as one of the most crowded, noisiest, bustling, and chaotic places. It is one of the first planned areas in Mumbai. Dadar is the hub for the fruits and vegetable sellers in Mumbai, and it is one of the largest flower markets in Mumbai. There is plenty of places to look around in Dadar & one can spend his whole day exploring the places.
Things to Do Near Dadar
Top Restaurants
Aaswad is one of the best pure vegetarian restaurants in Dadar. This restaurant is very famous for its authentic "Maharashtrian" cuisine. They are famous in Mumbai for its mouth-watering Dahi Misal Pav. You can visit this restaurant with friends and family to taste the authentic cuisine of Maharashtra.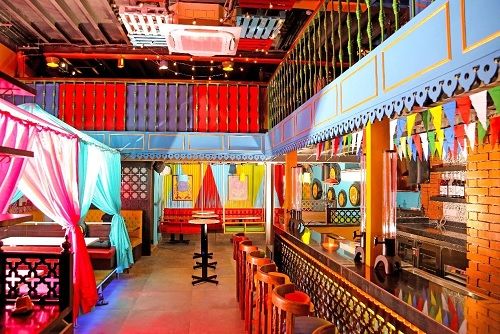 Angrezi Dhaba is the place where you get a good quality of food with a great ambiance. This restaurant is 5 mins walking distance from the Dadar railway station. This is a great place to hang out with your colleagues and your friends.
Light of Bharat Restaurant
Light of Bharat is a Parsi restaurant. Here you will get the authentic taste of Parsi foods and it is 10 mins walking distance from the Dadar Shivaji park.
Prakash Shakahari Upahar Kendra
Prakash Shakahari Upahar Kendra is known for its best quality of Maharashtrian delicacies. It is a very popular restaurant.
Kailash Mandir Lassi & Sweets
This place serves one of the best lassis in Mumbai. This lassi shop always gets crowded with the people of Mumbai. Take your friends and families to enjoy the chilled lassi.
Places To Visit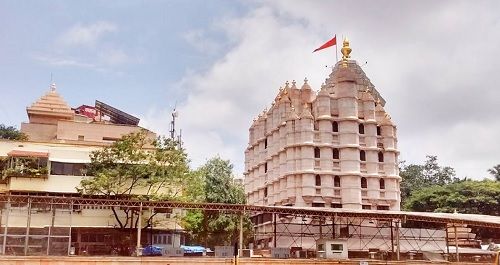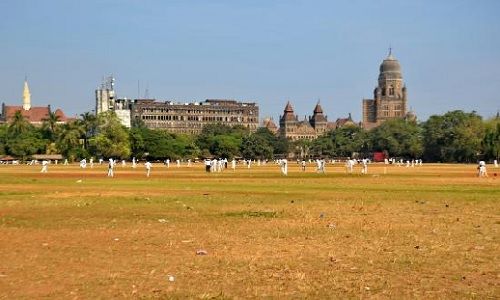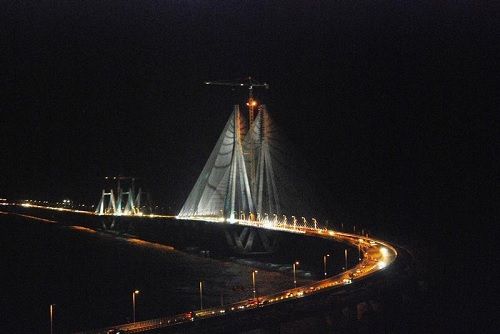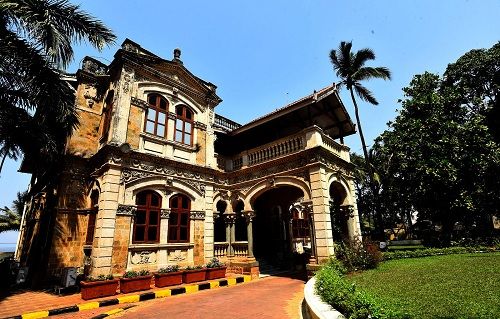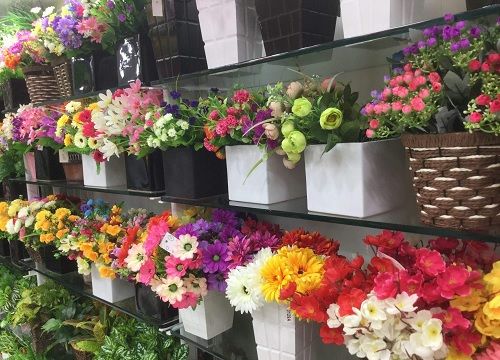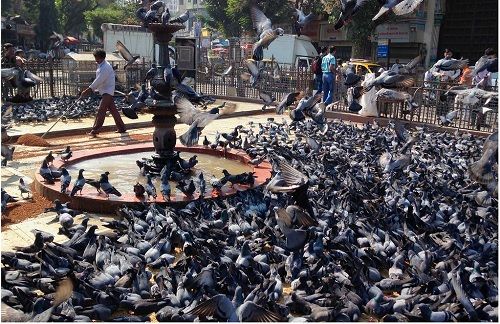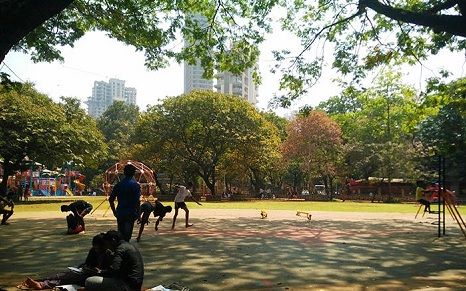 Car Repair Company

Carfixo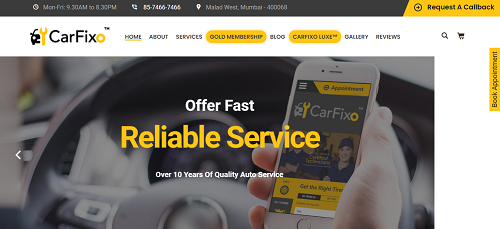 CarFixo is a leading professional Multi Car Workshop and Automotive Service Company known for providing a full range of top-quality car repairs and world-class maintenance services in Mumbai, Navi Mumbai, and Thane.
At CarFixo, we are backed by an adept team of highly-skilled and well-trained automobile engineers and experienced technicians who employ cutting-edge technology and advanced equipment to deliver seamless and reliable car services.
We are a one-stop solution for all your car repair and maintenance needs. Experience true comfort and convenience by getting a free car inspection and diagnosis at your doorstep and our contactless and free pickup and drop-in services.
Contact Details
Mobile No : 85-7466-7466
Website : https://carfixo.in/
Pest Control Service
1. Mumbai Pest Control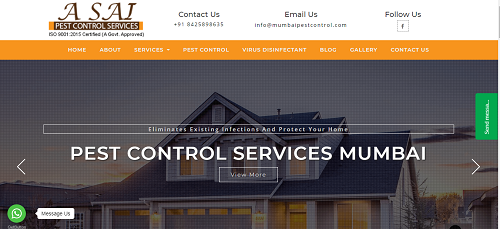 When A Sai Pest Control Services Dadar began their herbal pest control business decade ago, they had two goals in mind: To provide quality herbal pest control services in Mumbai, Thane, Navi Mumbai, Kalyan and furnish superior customer service. Today, over a decade later, A Sai Pest Control Mumbai, Thane, Navi Mumbai is still committed to that mission. It is the name you can trust to protect your business or home against pests like rodent control, termite treatment, bed bugs treatment, birds and mosquitoes control, cockroach and ants control treatment.
As the trusted commercial pest control company in Mumbai, A Sai Pest Control Thane has provided peace of mind against pests ever since we opened our doors for business from last 18 years.
Contact US
Address : Shop No.6, 1st Floor, Rajiv Gandhi Market,Khopat, Thane (West) - 400601
Mobile : +91 8425898635
Email ID : [email protected]
Website : https://www.mumbaipestcontrol.com/
2. Eco Friendly Pests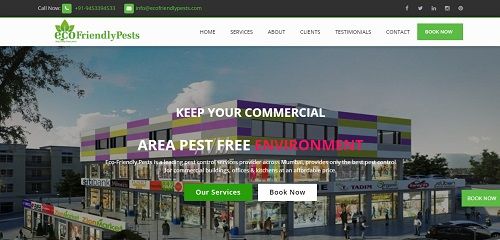 EcoFriendlyPests is the most popular pest control company that provides Pest control services in Dadar. It's started a pest control business in Mumbai and later move to other locations such as Thane, Navi Mumbai, and Pune many years ago. Our mission is very clear, straightforward, and direct that we will help us to provide you a hygienic pest control services near your place. Also, anyone can get our best pest control services at an affordable price and 100% safe for your family member, pets, and environment at your places. EcoFriendlyPests continuously provide organic pest control solutions through our best and experienced pest control technicians team.
EcoFriendlyPests is an in-house pest control experts team who has been many years of experience, expertise in his field, and the most important thing is a well-behavior and very simple. Our team will visit your place once you request a pest treatment and they do a complete inspection. After that, as per the investigation of the place and the required pest control treatment, they decide which will be the best possible way to eradicate dangerous pests from your home. We use government-approved chemicals and spry to eradicate all kinds of dangerous pests at your place. Our chemicals are safe for humans, pets, children, and pregnant women at your home. EcoFriendlyPests provides Pest control services in Dadar for both commercial and residential places.
Contact US
Address : D.N. Dube Road, Rajesh Compound, Dahisar East
Mobile : +91-9453394533
Email ID : [email protected]
Website : https://ecofriendlypests.com/
3. Elix Pest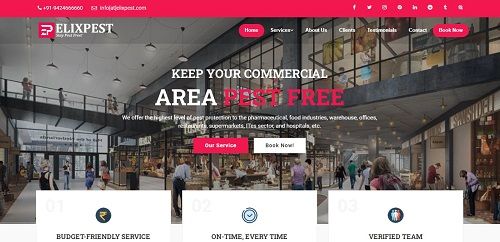 Elix Pest is a leading pest control company in Dadar. We're a team of experienced professionals, police verified, and intensively trained members in-house. We use high-quality and goverment-approved chemicals and eco-friendly gel and safe spray.
We're playing a vital role in the Pest control service in Dadar, Maharashtra, and other locations such as Navi Mumbai, Thane, Pune, India. We're an ISO-certified company, our professional's pest technicians are verified by Government (Police Verified), highly qualified, intensively trained team, and provide eco-friendly and safe pest control at an affordable price. Customers are happy with our pest services, commitments, working process, and behavior of our professional pest control team.
We're partnering with prominent pest control companies across Dadar such as Pepcopp.co.in and other reputed pest control companies to do the best pest services to our clients.
Contact US
Address : Room No 4, D. N. Dube Road, Ratan Nagar, Dahisar, Mumbai 400068.
Mobile : +919424666660
Email ID : [email protected]
Website : https://elixpest.com/
SSD Pest Control Service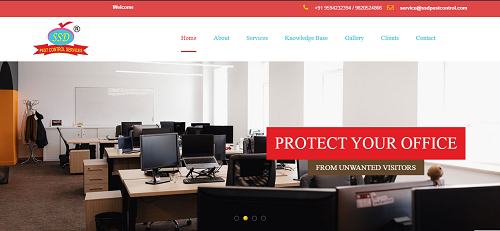 Established in the year 2018, we, SSD Pest Control In Dadar , are engaged in providing effective services for pest control. we have specialized in offering residential, commercial, marina and corporate pest control services. SSD Pest Control Services Company, is looking to set new global standards in providing all sort of facility management services at affordable cost by developing innovative pro-environmental superior technologies. Every dwelling is entitled to get facility management services to improve quality of living and to have quality time in their family and business. We wish to equip ourselves to serve every dwelling in the Globe.
The experienced and dedicated service team offers customer friendly service which is technically superior and environment friendly. With continuous research and developmental activities we are at process of developing eco friendly low cost technologies for pest control.
Contact Details
Mobile No : 9594232394
Email ID : [email protected]
Website : https://ssdpestcontrol.com/
Hospital In Dadar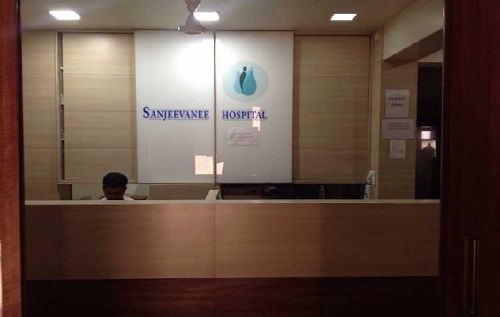 Sanjeevanee hospital is a very trusted hospital around the Dadar area and is handled by the Dr. Nimesh Shah, Dr. Sanjeev Karmarkar, and Dr. Minu Pandey Shah.
This hospital is famous for physiotherapy treatment and they have some of the best physiotherapists in the town. Punamiya hospital is managed by Dr. Vikas Punamiya, Dr. Dhanraj, and Dr. Hengo Rani.
Thakur Hospital is specialized in a Joint Pain Treatment, Arthroscopy, Shoulder Pain, Lower Back Pain, and Ultrasound, etc. This hospital is managed by Dr. Neelkanth Dhamnaskar, Dr. Satish Thakur and Dr. Babita Batke.
Shreedhar Hospital is a Urology hospital in Mumbai. The clinic is visited by urologist Dr. Ravindra Tankhiwale.
Navneeth Jain Health Centre
Navneet Jain Hospital is a Periodontistry Hospital. The clinic is visited by doctors like Dr. Narpat Singh Rajput.
Ashtavinayak Maternity Surgical And Eye Hospital
Ashtavinayak Maternity Gynaecology and Eye Care Clinic is a Gynecology/Obstetrics Clinic in Mumbai. The clinic is visited by doctors like Dr. Madhavi Jeste.
Dr. Khandeparkar's HospitalDr. Mrs. Shubhada Sanjiv Khandeparkar is an Infertility Specialist, Gynecologist and Laparoscopic Surgeon in Dadar East, Mumbai.
Vedicure Wellness HospitalVedicure Wellness hospital is one of the best ayurvedic hospitals in the Dadar location. This hospital is serving people for more than 20 years.
Dr. Vaze HospitalDr. Vaze Hospital is a General Surgery Hospital in Dadar, Mumbai. The clinic is visited by doctors like Dr. Narendra Nikam.
Surlata Hospital - Sharad GogateSenior Consultant in Obstetrics, Gynaecology, Foetal Medicine for over 40 years.
Schools & Colleges
AIG Academy ( Online, Regular & Distance Learning University )
Build a career filled with great opportunities with an MBA degree by AIG Academy in Mumbai. Whether you are a student looking to continue your studies or a working professional desiring for a degree along with a job, Online MBA in Dadar by AIG Academy can fulfill your every need. You can pursue this MBA course sitting at your comfort zone. Distance MBA with an AIG Academy comes with various specializations. The best part of AIG Academy is that it also offers an MBA in one year degree where you can save your year gap and pursue your degree in just one year.
Dr. Antonio Da Silva Technical High School & Jr. College Of Science
Bhawani Shankar Road Junior College Of Science
Kirti M. Doongursee College
Dadar Vidya Mandir Junior College
ABA College of Law
Guru Nanak High School and Junior College of Commerce
Mandar Education Society
Kohinoor College of Hospitality Management & Tourism Studies
Government Technical High School & Jr. College, Dadar
R A Poddar College Of Commerce & Economics
Business & Jobs