There are many reasons why people purchase flowers online and get them delivered via a courier. Wishing someone a happy birthday, congratulating a coworker on their professional achievement, sharing sympathy, or expressing appreciation toward a special person – fresh flowers express feelings louder than words.
Still, when you are looking for international flowers online, knowing bouquet giving etiquette is very important because you never want your fresh flower arrangement to convey a wrong message or wound someone's susceptibilities. Here are some handy tips on how to observe etiquette rules for a variety of occasions when ordering flowers online.
Colors Matter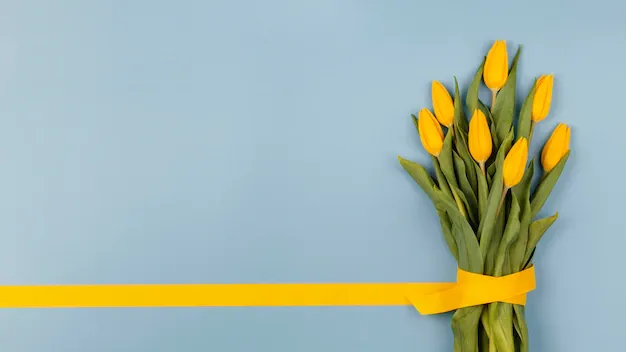 While it is up to you to choose flowers in any tint, it is in your best interest to be aware of common traditions regarding flower colors. If your recipient is celebrating a joyous event, it is great to pick blooms in bright and festive colors. If the occasion is formal or even somber, a good rule of thumb is to opt for floral arrangements with white or pale blooms.
Your appreciation and romance can be excellently expressed with pink or red flowers. A thank-you bouquet should be composed of your recipient's favorite colors to emphasize the person's importance in your life. The meaning of flower colors varies across different cultures, so make sure your bouquet conveys the right message to a person of a different religion or outlook than yours.
Valentine's Day
Valentine's Day basks in flowers! Red roses, pink peonies, and carnations reign supreme during this period, but primroses, chrysanthemums, and tulips also make lovely choices. Red is strongly associated with passion, love, and desire, but pink and white tints also communicate tender feelings of yours toward a recipient.
Mother's Day
When Mother's Day is on the threshold in the spring, sons and daughters of all ages raid local florist shops to buy the best bouquet for the best mom on the planet. Mother's Day floral arrangements are easy to personalize, and they can be complemented with sweet treats to your mommy's liking.
Expressing Sympathy
Fresh flowers are also used to express your sympathy and support toward a person who has just lost their loved one. Sympathy bouquets are also sent to pay tribute to the memory of someone who passed away several years ago.
Choosing a sympathy bouquet can be tricky because some families will not prefer to receive tons of flowers from friends and relatives, but request them to make charitable donations instead. Before ordering a sympathy flower arrangement online, try to find out about a family's wishes regarding flowers on that sorrowful day.
Traditionally, sympathy flowers are meant to pay respect to all the good the deceased person did when was alive. So try to pick thoughtful flowers that signify the best characteristics of a passed person: courage, optimism, friendliness, etc. White blooms are a timeless classic for sympathy floral arrangements, but some people also choose dark blue or even black flowers as a token of their deep compassion.
Sending Get Well Soon Flowers
It is quite natural that you want to send a vivacious bouquet to someone ill to cheer up their spirits. When they are bedridden or unable to leave the house, having a bright bouquet around can be very comforting. However, be aware that due to allergies, risk of infection, etc., many hospitals do not allow flowers to be placed inside patients' wards. You should always study hospital policies before sending a fresh bouquet there. It is generally more polite to wait until the person is back to the privacy of their home to send them a lovely Get Well Soon arrangement.
Sending Personal Occasion Flowers
If you desire to send flowers for someone's birthday, childbirth, or any other occasion (Halloween, Thanksgiving, Easter, etc.), you should first consider some factors. For instance, be mindful of the message you want to send – if the recipient is a close friend but not someone you are enamored of, avoid sending red roses or any other traditionally romantic blooms. Flowers for personal occasions should be sent to a private location rather than an office.
If you are sending a bouquet for a birthday, a new baby arrival, or a nationally celebrated holiday, it is best to select something thematically suitable. If it is someone's birthday, send them a cheerful arrangement of their favorite flowers in their favorite hues.
For a new baby, send something tender and cute to welcome this new life. Depending on the parents and their attitude towards gender stereotypes, send a blue or pink bouquet for their newborn boy or girl. If you want to avoid causing any offense, pick something in the gender-neutral palette of yellow, green, or orange.
For more specific holidays, choose a flower arrangement that will thematically align. Green and red decisions are great for Christmas bouquets, black and orange blooms will work well for Halloween, a basket with treats is excellent for Easter, and cornucopia is the go-to variant for Thanksgiving.
Sending Professional Success Flowers
Congratulating a teammate on their professional achievements is a great gesture of respect. But this is probably the most challenging area when it comes to flower sending etiquette. You have to be very careful about what you send to ensure the taker does not regard flowers as declaration of your romantic interest (or worse, a sign of favoritism or harassment). In this case, it is probably better to send a fruit basket or a potted plant rather than a bunch of flowers to avoid misconstruction about your intentions.
As you see, observing flower sending etiquette is not difficult.