About Mahalaxmi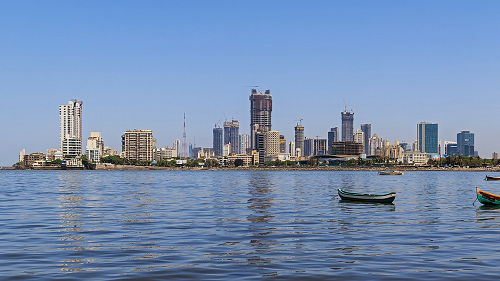 Mahalaxmi also spelled Mahalakshmi, is a railway station on the Western Line of the Mumbai Suburban Railway  Trains starting from Churchgate pass through Mahalaxmi. Major landmarks in the area are the Mahalaxmi Temple, Haji Ali Dargah, Nehru Planetarium and Mahalaxmi Racecourse Dabbawalla Statue. Worli Seaface is also close from here. Byculla station of the Central Railway is the closest station.
History :
A workshop was established at Mahalaxmi in 1910 for the repair of wagons. In 1962 it was modified to work on carriages, and in 1976 it was adapted for Periodic Overhauls of EMUs. On 5 January 1928 Mahalaxmi station welcomed guests for the ceremony for the electrification of the Western Line. Renovation was carried out in 1926 and the station was reopened on 3 October 1926.
Things to Do Near Mahalaxmi
Places to visit near Mahalaxmi
1. Mahalaxmi Temple
Mahalaxmi Temple is one of the most famous temples of Mumbai situated on Bhulabhai Desai Road in Mahalaxmi area. It is dedicated to Mahalakshmi the central deity of Devi Mahatmyam. The temple was built in 1831 by Dhakji Dadaji.
2. Haji Ali Dargah
The Haji Ali Dargah is a mosque and dargah (tomb) or the monument of Pir Haji Ali Shah Bukhari located on an islet off the coast of Worli in the southern part of Mumbai. Many people visit this mosque to take blessings as well as to enjoy the beautiful view.
3. Mahalaxmi Race Course
The Mahalaxmi Racecourse is a horse racing track in Mahalaxmi neighbourhood of Mumbai. The common Mumbaikar has access to the racecourse in the mornings and evenings during specified timings for exercising, walking or jogging in the inner lane of the main horse race track. The racecourse has also transformed many common Mumbaikars to Marathoners
4. Worli Sea Face
Just a few distances away from Mahalakshmi Worli Sea Face offers you a running promenade, an open-air gym, a selfie point, and some lovely food, making it a must-visit place.
5. Nehru Science Centre
Nehru Science Centre is the largest interactive science center in India. It is located in Worli, Mumbai. The center is named after India's first Prime Minister, Jawaharlal Nehru. The Sky Theatre shown at Jawaharlal Nehru Planetarium is very popular and attracts more than 200,000 visitors per year.
6. Dr. Bhau Daji Lad Museum The Dr. Bhau Daji Lad Mumbai City Museum is the oldest museum in Mumbai. Situated in the vicinity of Byculla Zoo, Byculla East, it was originally established in 1855 as a treasure house of the decorative and industrial arts, and was later renamed in honour of Dr. Bhau Daji Lad.
7. Veer Mata Jijabai Bhosale Udyan And Zoo
Jijamata Udyan, commonly known as Byculla Zoo formerly called Rani Baug after the original name Victoria Gardens, is a zoo and garden covering 50 acres located at Byculla, in the heart of Mumbai, India. It is the oldest public garden in Mumbai.
Best places to eat near Mahalaxmi
1. Haji Ali Juice Center
Located in the heart of Mumbai, the Haji Ali Juice Centre is one of the city's iconic eating – and drinking – joints. Instantly recognizable for its lettering, juices, and late-night visitors.
2. Gallops
Gallops is a gem of a fine dining restaurant that has a view of the race course. It's especially known for its kebabs.
3. The Ghetto
Pool table, free popcorn and retro feels. The SoBo pub that takes care of three things – leisure, drinks and food. The Ghetto is a legend along with the food court above it.
4. Cafe Noorani
Enduring, partly air-conditioned Mughlai spot also offering Chinese & Punjab fare in a simple space.
5. The Bombay Catrel
This Multi-Cuisine Restaurant Offers Amazing Food Along With Live Screening.
6. Raju Sandwich
Found just outside the Lala Lajpatrai College, Raju Sandwich is another popular street food destination in Mahalaxmi.
7. Tote on the turf
A sibling to Neel, Tote On The Turf also served delicious Indian fare. It's also known for its bar, outdoor seating and view of the racecourse.
8. Beyond Waffles
Beyond Waffles is a cute little outlet just opposite the Bayside mall Haji Ali, the interiors are vibrantly coloured with royal blue and stunning pink.
9. One Step up
Beyond Waffles is a cute little outlet just opposite the Bayside mall Haji Ali, the interiors are vibrantly coloured with royal blue and stunning pink.
10. Candy and Green
Pet-friendly vegetarian multicuisine bar & restaurant with rich interiors in glass & wood.
Top Schools & Colleges
AIG Academy ( Online, Regular & Distance Learning University )
Build a career filled with great opportunities with an MBA degree by AIG Academy in Mumbai. Whether you are a student looking to continue your studies or a working professional desiring for a degree along with a job, Online MBA in Mahalaxmi by AIG Academy can fulfill your every need. You can pursue this MBA course sitting at your comfort zone. Distance MBA with an AIG Academy comes with various specializations. The best part of AIG Academy is that it also offers an MBA in one year degree where you can save your year gap and pursue your degree in just one year.
2. St. Ignatius High School
St. Ignatius High School is a K-10 school near Mahalakshmi Station in Mumbai, India. It is situated near the famous Mahalaxmi Racecourse.
3. Christ Church School
Christ Church School is a private coeducational prep school located in Mumbai, India. It is a Christian school, founded in 1815 and has close to 3800 students, all of whom are day scholars.
4. K. K. Marg Municipal Hindi Secondary School
K K Marg Municipal Hindi Secondary School in Mahalaxmi, Mumbai is a top company in the category Public Schools, also known for Schools, Secondary Schools.
5. St. Agnes' High School
St. Agnes High School is a girls school and junior college located on Clare Road, Byculla in Mumbai, India. It is managed by the religious followers of the Convent of Jesus and Mary, affiliated to the Archdiocesan board of Education.
6. Aditya Birla World Academy
Aditya Birla World Academy is a private co-educational LKG-12 day school in Mumbai in the Indian state of Maharashtra built by The Aditya Birla Group in 2008~2009.
7. Lala Lajpat Rai College of Commerce and Economics
The college which is affiliated to the University of Mumbai is situated at Haji ali near Mahalaxmi. This college conducts curriculum activities, good infrastructure and great teaching staff.
8. Nss College of Commerce & Economics
NSS College of Commerce and Economics is situated in Mumbai in Maharashtra state ofaaaaaa India. Established in 1988, it is accredited from UGC, NAAC .
9. The Institution of Engineers
Institute's headquarter of Maharashtra has prime location with great infrastructure along with facilities like library, centralised air-conditioning Auditorium and much more. The study pattern of AMIE is aimed to acquire excellent knowledge of your engineering branch.
Hospitals & Medical Centers
1. Vcare Imaging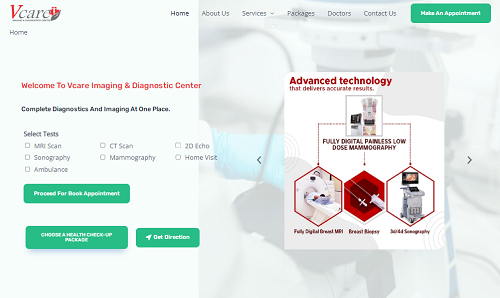 Our mission is to provide world-class facilities and strive to provide timely & accurate reports with compassion & care. Our Radiologists work hand in hand with our highly trained technologists to ensure you are at ease during your routine.
A Premier Health Care Provider with Multiple diagnostics lab near me & Imaging Services Under One Roof. Fully Automated Computerized Laboratory with End to End Diagnostic Centre in Mahalaxmi and Imaging Solutions Under One roof. Our Experienced and Dedicated Team Make Sure You Receive the Most Effective Treatment in Those Times of Worry.
Contact Details:
Phone: 9819577304
Email: [email protected]
Website: https://vcareimaging.in/
2. M. A. Podar Hospital
3. ESIS Hospital
4. B.Y.L. Nair Charitable Hospital
5. Breach Candy Hospital Trust
6. Dr. Vora's Hospital
7. Apollo Spectra Hospitals
Car Repair Company

Carfixo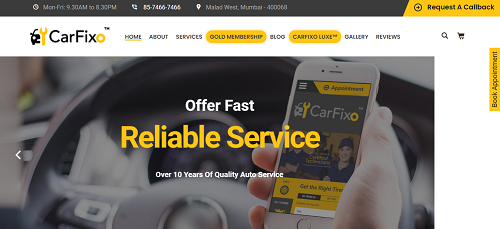 CarFixo is a leading professional Multi Car Workshop and Automotive Service Company known for providing a full range of top-quality car repairs and world-class maintenance services in Mumbai, Navi Mumbai, and Thane.
At CarFixo, we are backed by an adept team of highly-skilled and well-trained automobile engineers and experienced technicians who employ cutting-edge technology and advanced equipment to deliver seamless and reliable car services.
We are a one-stop solution for all your car repair and maintenance needs. Experience true comfort and convenience by getting a free car inspection and diagnosis at your doorstep and our contactless and free pickup and drop-in services.
Contact Details
Mobile No : 85-7466-7466
Website : https://carfixo.in/
Pest Control Service
1. Mumbai Pest Control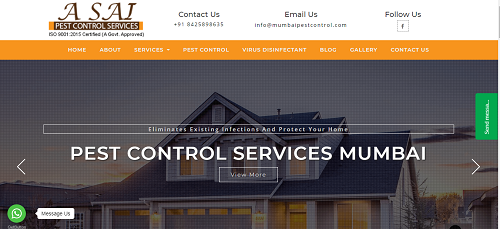 When A Sai Pest Control Services Mahalaxmi  began their herbal pest control business decade ago, they had two goals in mind: To provide quality herbal pest control services in Mumbai, Thane, Navi Mumbai, Kalyan and furnish superior customer service. Today, over a decade later, A Sai Pest Control Mumbai, Thane, Navi Mumbai is still committed to that mission. It is the name you can trust to protect your business or home against pests like rodent control, termite treatment, bed bugs treatment, birds and mosquitoes control, cockroach and ants control treatment.
As the trusted commercial pest control company in Mumbai, A Sai Pest Control Thane has provided peace of mind against pests ever since we opened our doors for business from last 18 years.
Contact US
Address : Shop No.6, 1st Floor, Rajiv Gandhi Market,Khopat, Thane (West) - 400601
Mobile : +91 8425898635
Email ID : [email protected]
Website : https://www.mumbaipestcontrol.com/
2. Eco Friendly Pests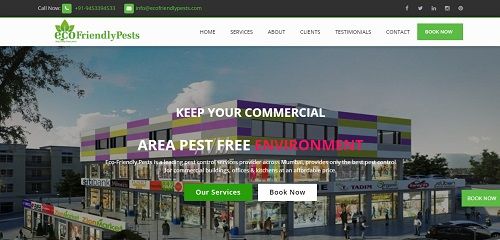 Eco Friendly Pests is the most popular pest control company that provides Pest control services in Mahalaxmi. It's started a pest control business in Mumbai and later move to other locations such as Thane, Navi Mumbai, and Pune many years ago. Our mission is very clear, straightforward, and direct that we will help us to provide you a hygienic pest control services near your place. Also, anyone can get our best pest control services at an affordable price and 100% safe for your family member, pets, and environment at your places. EcoFriendlyPests continuously provide organic pest control solutions through our best and experienced pest control technicians team.
EcoFriendlyPests is an in-house pest control experts team who has been many years of experience, expertise in his field, and the most important thing is a well-behavior and very simple. Our team will visit your place once you request a pest treatment and they do a complete inspection. After that, as per the investigation of the place and the required pest control treatment, they decide which will be the best possible way to eradicate dangerous pests from your home. We use government-approved chemicals and spry to eradicate all kinds of dangerous pests at your place. Our chemicals are safe for humans, pets, children, and pregnant women at your home. EcoFriendlyPests provides Pest control services in Mahalaxmi for both commercial and residential places.
Contact US
Address : D.N. Dube Road, Rajesh Compound, Dahisar East
Mobile : +91-9453394533
Email ID : [email protected]
Website : https://ecofriendlypests.com/
3. Elix Pest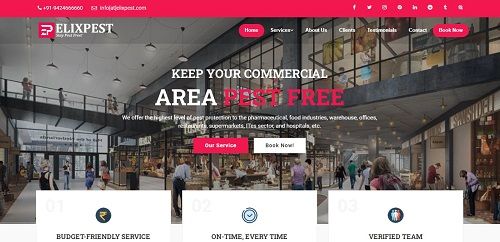 Elix Pest is a leading pest control company in Mahalaxmi. We're a team of experienced professionals, police verified, and intensively trained members in-house. We use high-quality and goverment-approved chemicals and eco-friendly gel and safe spray.
We're playing a vital role in the Pest control service in Mahalaxmi, Maharashtra, and other locations such as Navi Mumbai, Thane, Pune, India. We're an ISO-certified company, our professional's pest technicians are verified by Government (Police Verified), highly qualified, intensively trained team, and provide eco-friendly and safe pest control at an affordable price. Customers are happy with our pest services, commitments, working process, and behavior of our professional pest control team.
We're partnering with prominent pest control companies across Mahalaxmi such as Pepcopp.co.in and other reputed pest control companies to do the best pest services to our clients.
Contact US
Address : Room No 4, D. N. Dube Road, Ratan Nagar, Dahisar, Mumbai 400068.
Mobile : +919424666660
Email ID : [email protected]
Website : https://elixpest.com/
SSD Pest Control Service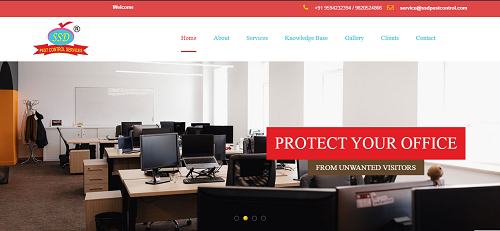 Established in the year 2018, we, SSD Pest Control In Mahalaxmi, are engaged in providing effective services for pest control. we have specialized in offering residential, commercial, marina and corporate pest control services. SSD Pest Control Services Company, is looking to set new global standards in providing all sort of facility management services at affordable cost by developing innovative pro-environmental superior technologies. Every dwelling is entitled to get facility management services to improve quality of living and to have quality time in their family and business. We wish to equip ourselves to serve every dwelling in the Globe.
The experienced and dedicated service team offers customer friendly service which is technically superior and environment friendly. With continuous research and developmental activities we are at process of developing eco friendly low cost technologies for pest control.
Contact Details
Mobile No : 9594232394
Email ID : [email protected]
Website : https://ssdpestcontrol.com/
Companies & Business centers
1. The Raj Company
3. Annet Technologies
4. Dr. Palep's Medical Research Foundation Pvt. Ltd.
5. Hemmo Pharmaceuticals Pvt Ltd.