Vile Parle also known as Parle, (pronounced "Parla"), is a neighbourhood and also the name of the railway station in the Western suburb of Mumbai. Vile Parle has a significantly strong base of Marathi and Gujarati population. It serves as the location of the first Parle factory which ceased operations in year 2016. It houses Terminal 2 of Mumbai's Chhatrapati Shivaji Maharaj International Airport.
Vile Parle is a busy residential area and the site of Chhatrapati Shivaji International Airport, which contains the Jaya He GVK New Museum, showing contemporary Indian art. Elegant hotel restaurants serve buffet meals and modern Indian cuisine, while relaxed cafes and food stalls near the railway station cater to college students.
Things to do near Vile Parle
Places you must visit near Vile Parle
1. Irla Lane
Gadgets, Toys & More: Shop For Almost Anything At Irla Lane In Mumbai. There are almost 20-25 stores for phone accessories and you can take your pick and even bargain in most of them!
2. Dheeraj Dosa
Love south Indian dishes; this is a perfect match for you. "DHEERAJ DOSA ''. From crispy and hot Sada dosa to spicy sandwiches all under one roof.
3. Tea Villa Cafe
Diet-conscious this is the place for you. With a variety of GREEN TEA served you can have a good time with your pals. Tea villa café is known for its variety of tea and coffee.
4. Trendy Taste
90's Kids, Head To This Shop In Vile Parle For Your Dose Of Tasty Nostalgia. A shop in Vile Parle where we can find candy from our childhood that we absolutely loved as kids.
5. Chai & Games
If you're looking to do something different without having to put up with the erratic Mumbai weather, Chai and games cafe can serve as the perfect alternative to rather routine outings.
6. True Tramm Trunk
Enjoy sports and music then this is a place for you. With the live screening of sports game and live music make your mood with excellent food and drinks.
7. Lush Green Farm & Gardens
Tucked behind a plastic store is this hidden nursery in Irla. This nursery is an extension of a plastic store called Plastico. Muddy paths lead you to a backyard-like space where you get everything from medicinal herbs to veggies you can grow in your kitchen garden.
8. Anand Vadapaav
Want to have something but not too heavy then grab a hot, crispy and yummy vada pav from "ANAND VADA PAV'' famous for vada pav, not only students from nearby colleges but people from far places come to have vada pav too.
9. Grandma's Cafe
The café is serving all continental dishes. The place is excellent with excellent food and a right place for hangouts with friends. They serve Pizza and pasta with a heart over here.
10. The VJ Cafe
Love French fries…, here is the place for you and your group "THE VJ CAFÉ '' with more than 50 delicious flavors for fries only. With crispy and cheesy fries that make you taste fries out of the world.
Schools & Colleges in Vile Parle
AIG Academy ( Online, Regular & Distance Learning University )
Build a career filled with great opportunities with an MBA degree by AIG Academy in Mumbai. Whether you are a student looking to continue your studies or a working professional desiring for a degree along with a job, Online MBA in Vile Parle by AIG Academy can fulfill your every need. You can pursue this MBA course sitting at your comfort zone. Distance MBA with an AIG Academy comes with various specializations. The best part of AIG Academy is that it also offers an MBA in one year degree where you can save your year gap and pursue your degree in just one year.
2. Parle Tilak Vidyalaya English Medium School
Parle Tilak Vidyalaya English Medium School is an English-medium school located in Vile Parle East in Mumbai, India. The school has Primary and Secondary Sections.
3. Chatrabhuj Narsee Memorial School (ICSE)
C.N.M. SCHOOL was the first English medium school started by SVKM in 1997. It was the dream project of Late Shri Mukeshbhai Patel since SVKM was running several colleges but had only one vernacular medium school.
4. SVKM JV Parekh International School
SVKM International School, Mumbai is been promoted by the Shri Vile Parle Kelavani Mandal (SVKM), a public charitable trust.
5. M P Shah English High School
M. P. Shah English High School is a private, co-educational English Medium High School in Vile Parle, Mumbai recognized by the Government of Maharashtra.
6. St. Xavier's High School
St. Xavier's High School & Junior College, formerly called St. Xavier's High School, is a Catholic school located in the Mumbai Suburban district in Vile Parle West.
7. Sathaye College
Sathaye College is a college in Mumbai in the state of Maharashtra, India. It used to be known as Parle College founded in 1959 by Parle Tilak Vidyalaya Association.
8. Narsee Monjee College
Narsee Monjee College of Commerce and Economics is an affiliated and constituent college of the University of Mumbai. The college was established in 1964 by Shri Vile Parle Kelavani Mandal.
9. Usha Pravin Gandhi College
Usha Pravin Gandhi College of Management, also known as UPG College, is a college in Vile Parle, Mumbai, India that is affiliated with the University of Mumbai.
10. Mithibai College
Mithibai College of Arts, Chauhan Institute of Science & Amruthben Jivanlal College of Commerce and Economics is a college affiliated to the University of Mumbai. The college was established in 1961 in Vile Parle, Mumbai by Shri Vile Parle Kelavani Mandal.
11. Alpha Junior College of Science And Commerce
Alpha Junior College of Science And Commerce in Vile Parle is the best college with the best faculty, staff, interior, facilities.
Hospitals & Medical Centers
1. Vcare Imaging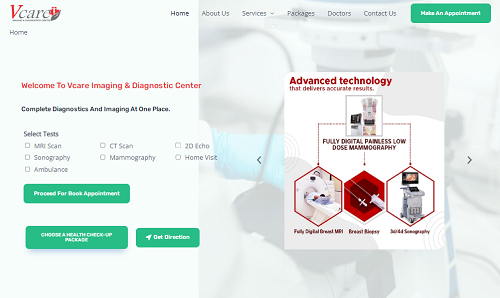 Our mission is to provide world-class facilities and strive to provide timely & accurate reports with compassion & care. Our Radiologists work hand in hand with our highly trained technologists to ensure you are at ease during your routine.
A Premier Health Care Provider with Multiple diagnostic centre & Imaging Services Under One Roof. Fully Automated Computerized Laboratory with End to End Diagnostic Centre in Vile Parle and Imaging Solutions Under One roof. Our Experienced and Dedicated Team Make Sure You Receive the Most Effective Treatment in Those Times of Worry.
Contact Details:
Phone: 9819577304
Email: [email protected]
Website: https://vcareimaging.in/
1. Nanavati Super Speciality Hospital
Dr. Balabhai Nanavati Hospital is a hospital in Vile Parle, Mumbai which is inaugurated by Jawaharlal Nehru in November 1950 and opened in May 1951. Lately, Dr. Balabhai Nanavati Hospital was taken over by Radiant Group
2. KLS Memorial Hospital
KLS Memorial Hospital is the brainchild of Dr Amul K Sadiwala, who has gleaned over 30 years' experience running Dr. Sadiwala's Clinic and Nursing Home, to create a superior medical service with the latest updated technology & patient care facility.
3. Four Care Hospital
Four Care Hospital Private Limited is a Private incorporated on 04 August 2011. It is classified as a Non-govt company and is registered at Registrar of Companies, Mumbai.
4. Advanced Multi-speciality Hospital
Advanced Multi-Specialty Hospital located in Irla, Mumbai is one of the best hospitals in the western suburbs of Mumbai, located in Vile Parle and Andheri.
5. Babasaheb Gawde Hospital
Babasaheb Gawde Hospital is a Physical Therapy/Physiotherapy Hospital in Vileparle East, Mumbai. The clinic is visited by general surgeons like Dr. Vitthal C. Patel and Dr. Amol Joshi.
Car Repair Company

Carfixo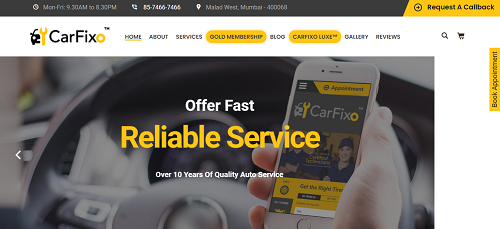 CarFixo is a leading professional Multi Car Workshop and Automotive Service Company known for providing a full range of top-quality car repairs and world-class maintenance services in Mumbai, Navi Mumbai, and Thane.
At CarFixo, we are backed by an adept team of highly-skilled and well-trained automobile engineers and experienced technicians who employ cutting-edge technology and advanced equipment to deliver seamless and reliable car services.
We are a one-stop solution for all your car repair and maintenance needs. Experience true comfort and convenience by getting a free car inspection and diagnosis at your doorstep and our contactless and free pickup and drop-in services.
Contact Details
Mobile No : 85-7466-7466
Website : https://carfixo.in/
Pest Control Service
1. Mumbai Pest Control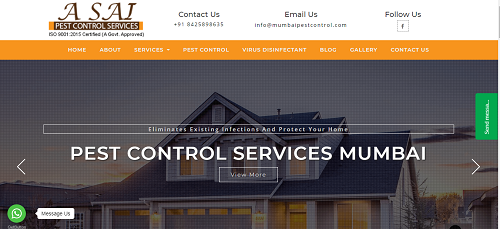 When A Sai Pest Control Services Vile Parle began their herbal pest control business decade ago, they had two goals in mind: To provide quality herbal pest control services in Mumbai, Thane, Navi Mumbai, Kalyan and furnish superior customer service. Today, over a decade later, A Sai Pest Control Mumbai, Thane, Navi Mumbai is still committed to that mission. It is the name you can trust to protect your business or home against pests like rodent control, termite treatment, bed bugs treatment, birds and mosquitoes control, cockroach and ants control treatment.
As the trusted commercial pest control company in Mumbai, A Sai Pest Control Thane has provided peace of mind against pests ever since we opened our doors for business from last 18 years.
Contact US
Address : Shop No.6, 1st Floor, Rajiv Gandhi Market,Khopat, Thane (West) - 400601
Mobile : +91 8425898635
Email ID : [email protected]
Website : https://www.mumbaipestcontrol.com/
2. Eco Friendly Pests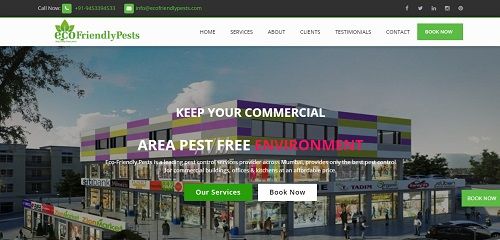 EcoFriendlyPests is the most popular pest control company that provides Pest control services in Vile Parle. It's started a pest control business in Mumbai and later move to other locations such as Thane, Navi Mumbai, and Pune many years ago. Our mission is very clear, straightforward, and direct that we will help us to provide you a hygienic pest control services near your place. Also, anyone can get our best pest control services at an affordable price and 100% safe for your family member, pets, and environment at your places. EcoFriendlyPests continuously provide organic pest control solutions through our best and experienced pest control technicians team.
EcoFriendlyPests is an in-house pest control experts team who has been many years of experience, expertise in his field, and the most important thing is a well-behavior and very simple. Our team will visit your place once you request a pest treatment and they do a complete inspection. After that, as per the investigation of the place and the required pest control treatment, they decide which will be the best possible way to eradicate dangerous pests from your home. We use government-approved chemicals and spry to eradicate all kinds of dangerous pests at your place. Our chemicals are safe for humans, pets, children, and pregnant women at your home. EcoFriendlyPests provides Pest control services in Vile Parle for both commercial and residential places.
Contact US
Address : D.N. Dube Road, Rajesh Compound, Dahisar East
Mobile : +91-9453394533
Email ID : [email protected]
Website : https://ecofriendlypests.com/
3. Elix Pest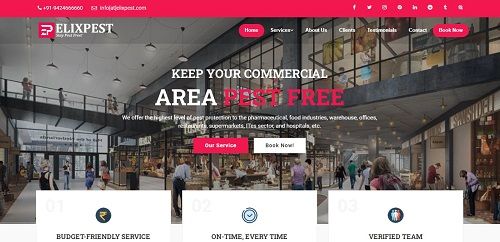 Elix Pest is a leading pest control company in Vile Parle. We're a team of experienced professionals, police verified, and intensively trained members in-house. We use high-quality and goverment-approved chemicals and eco-friendly gel and safe spray.
We're playing a vital role in the Pest control service in Vile Parle, Maharashtra, and other locations such as Navi Mumbai, Thane, Pune, India. We're an ISO-certified company, our professional's pest technicians are verified by Government (Police Verified), highly qualified, intensively trained team, and provide eco-friendly and safe pest control at an affordable price. Customers are happy with our pest services, commitments, working process, and behavior of our professional pest control team.
We're partnering with prominent pest control companies across Andheri such as Pepcopp.co.in and other reputed pest control companies to do the best pest services to our clients.
Contact US
Address : Room No 4, D. N. Dube Road, Ratan Nagar, Dahisar, Mumbai 400068.
Mobile : +919424666660
Email ID : [email protected]
Website : https://elixpest.com/
SSD Pest Control Service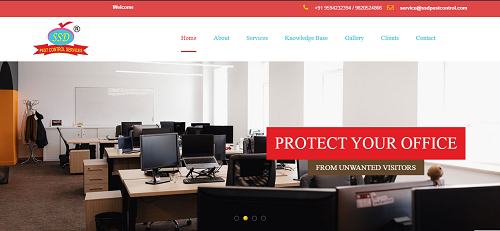 Established in the year 2018, we, SSD Pest Control In Vile Parle, are engaged in providing effective services for pest control. we have specialized in offering residential, commercial, marina and corporate pest control services. SSD Pest Control Services Company, is looking to set new global standards in providing all sort of facility management services at affordable cost by developing innovative pro-environmental superior technologies. Every dwelling is entitled to get facility management services to improve quality of living and to have quality time in their family and business. We wish to equip ourselves to serve every dwelling in the Globe.
The experienced and dedicated service team offers customer friendly service which is technically superior and environment friendly. With continuous research and developmental activities we are at process of developing eco friendly low cost technologies for pest control.
Contact Details
Mobile No : 9594232394
Email ID : [email protected]
Website : https://ssdpestcontrol.com/
Companies & Bussiness Centers
1. Parle Products pvt.ltd
2. Geeta Aluminium Company Pvt Ltd
3. Bitcon India Infrastructure Developers Pvt. Ltd.
5. Aakriti Engineers