About Mumbai Central
Mumbai Central (formerly Bombay Central), is a major railway station on the Western line, situated in Mumbai, Maharashtra in an area known by the same name. Designed by British architect Claude Batley, it serves as a major stop for both local and inter-city/express trains with separate platforms for them. It is also a terminal for several long-distance trains including the Mumbai Rajdhani Express.
Things to do near Mumbai Central
Places to eat & hangout near Mumbai Central
1.Punjab Sindh
Legendary Punjab Sindh Dairy Is Now In South Mumbai. Punjab Sind Dairy is one of the oldest & most trusted dairy brand in Mumbai. Try its Lassi for sure.
2. Bogeto Cafe
This vegetarian cafe is a popular spot is often crowded with foodies and couples. A bakery cum cafe and the menu features a lot of fusion dishes – thepla taquitos ,pizzas, pav bhaji and much more.
3. Sardar pavbhaji
One of Mumbai's famous pavbhaji wala is here in Mumbai Central located near railway station. Head over it and try its yummy delicious buttery pav bhaji.
4. Balaji Fast Food
Balaji Fast Food is a small take away outlet where you can order with no minimum criteria or extra delivery charges. These guys are famous for there huge and value for money sandwiches.
5. Felicita
Check Out This European Cafe In Sobo For Tasty Pizzas & Pastas. Felicita is a small, cute cafe at AC market in Tardeo and it serves some yummy and quick meals.
6. The Next Door Baker
Looking for the two best things in the world? This home baker combines aamras and cake to make every mango-lover drool all day, all night! Recommended for all he Mango lovers.
7. Mamaji's Grill
Love street food? This stall, Mamaji Grilled Sandwich in Tardeo doles out some of the best-grilled sandwiches we've munched on. The sandwiches at Mamaji Grilled Sandwich are to die for.
8. Gold Coins Restuarant
The Legendary Gold Coins Serves Yummy Food And Cheap Drinks. Gold Coin is the place you go to when you want to escape this world marred by technology.
9. Tokyo Treat
Located beside Gowalia Tank Dairy Farm in Kemps Corner; Tokyo Treat is a Vegetarian and Non-Vegetarian Japanese cuisine outlet that offers various types of Sushis, Ramen, Rice Soups and Salads.
10. Samvit Sudha
Fine embroidery, fabric painting and fine prints are put up on the wooden shelves of Samvit Sudha. This shop is a one-stop shop for gifting solutions – birthdays, anniversaries, farewell gifts etc.
Top Schools & Colleges near Mumbai Central
1. Orchids The International School
Orchids the International School stands apart from other CBSE schools in Grant road, attributed to its educational Philosophy, aimed at the holistic development of children, making them healthy individuals.
2. St. Anthony's Home And Girl's High School
St Anthonys Girls High School in Nagpada-Mumbai Central, Mumbai is a top company in the category Girls Schools, also known for Convent Schools.
3. St. Ignatius High School
St. Ignatius High School is a K-10 school near Mahalakshmi Station in Mumbai.  It is run by the Jesuit Priests. Also it has been said and printed in newspaper as a heritage site worth watching
4. Bai RFD Panday Girls' High School
We, at Bai R F D Panday Girls' High School, stress on an all-round education and development of the girl child across all classes and sections of society.
5. Hill Spring International School
Hill Spring International School. HSIS is a premium international school situated in the heart of South
Mumbai, and have well-trained staff.
6. Aditya Birla World Academy
Aditya Birla World Academy is a private co-educational LKG-12 day school in Mumbai in the Indian state of Maharashtra built by The Aditya Birla Group in 2008~2009.
7. Maharashtra College
Since the last five decades, Maharashtra College has remained a pioneer institution in the Muslim locality of South Mumbai.
8. Bhausaheb Hiray College
Bhausaheb Hiray Junior College in Tardeo, Mumbai is a top company in Mumbai Central.
9. Grant Medical College
The Grant Government Medical College, Mumbai is a medical college affiliated to the Maharashtra University of Health Sciences, Nashik. It counts among the premier medical institutions in India and one of the oldest institutions teaching Western medicine in Asia.
10. St. Xaviers College
St. Xavier's College, Mumbai, is a college affiliated with the University of Mumbai offering undergraduate and postgraduate degrees in Arts, Science, Commerce and Management.
Pest Control Service
SSD Pest Control Service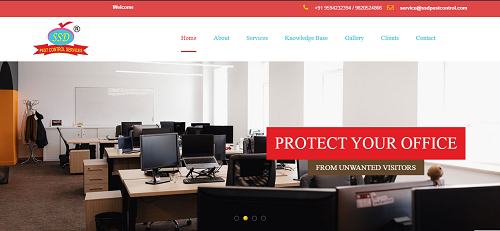 Established in the year 2018, we, SSD Pest Control In Mumbai Central, are engaged in providing effective services for pest control. we have specialized in offering residential, commercial, marina and corporate pest control services. SSD Pest Control Services Company, is looking to set new global standards in providing all sort of facility management services at affordable cost by developing innovative pro-environmental superior technologies. Every dwelling is entitled to get facility management services to improve quality of living and to have quality time in their family and business. We wish to equip ourselves to serve every dwelling in the Globe.
The experienced and dedicated service team offers customer friendly service which is technically superior and environment friendly. With continuous research and developmental activities we are at process of developing eco friendly low cost technologies for pest control.
Contact Details
Mobile No : 9594232394
Email ID : [email protected]
Website : https://ssdpestcontrol.com/
Hospitals and Medical Care Centers
1. Wockhardt Hospitals, South Mumbai
2. Apollo Spectra Hospitals
3. Eye Solutions - The Complete Eye Hospital
4. Infiniti Eye Hospital
5. Naavjeevan Medical Centre (NMC)
6. Beramji's Hospital
Companies and Business
1. Acaira Technologies Pvt Ltd
2. Nathani Group Of Companies
3. Infinity Events
5. Cipla