Here is the list of Top 10 manpower consultancy Recruitment & Placement Agency in Jaipur who gives you the best service with names and contact numbers. If you are a job-seeker and looking for a job as your convenient you may contact any listed placement consultant or recruitment consultant by calling them. Since it was tough to get a job for fresh Graduates to get a job. Now, this is the time to contact these job hr placement consultancy for More opportunities and seek their Help. We have tried to sort out with there performance as much as possible, to give the best consultancies.
Register your CV with all top search agencies, and also post it onto the job boards like Atal Rojgar, Naukri, Monster, Times Job, Shine, and others also. Make sure you have mentioned a keyword with your roles and responsibility in your CV as this will give you a higher ranking in the recruiter's searches. Below the blog, you will find all the Consultancy experts in Jaipur. In this we have attempted to list all the Placement Consultants and Recruitment Agencies address with the phone number of Human Resource Hunt and their Email Id Through these Consultancy Agents you can know more about the various vacancies.
For Companies to full fill In house requirement please scroll for a list of Placement Consultants in Jaipur.
If you are Job Seeker who already submitted Resignation Letter to your Employer then also these Recruitment Consultants In Jaipur will help you out.
The search for the right candidate sometimes makes the unproductive run here & there and this is where the Placement consultants act the prime role, by acting as a platform between Jobs seeker and the hiring companies.
Here is the list of Placement & Recruitment Consultants in Jaipur who will help you to find your first job.
1. Adecco Group
The Adecco Group, India, does not collect any fee/s from the candidate for recruitment agency in Jaipur. The Adecco Group, India employees, do not ask for any fee/payment; they are not allowed to or authorized to collect any fees from the associate, candidate, or client. The selection of a candidate/associate is purely based on merit as per the defined process. In case anyone demands a fee or payment from you at any stage of the onboarding process, kindly alert us by calling on 08068407399 or write to us at [email protected].
If your query is related to PF, write to us at [email protected]
For all other associate queries, write to us at [email protected]
For business related and media inquiries write to us at [email protected]
Contact Details:
Address : No: 7th Floor, Vinayak Heights, Plot No. - 105-106, Gom Defence Colony, Gautam Marg,Near Vaishali Circle, Khaatipura, Jaipur-302021
Phone : +91 141 - 4509370
Email ID : [email protected].
Website : https://www.adecco.co.in/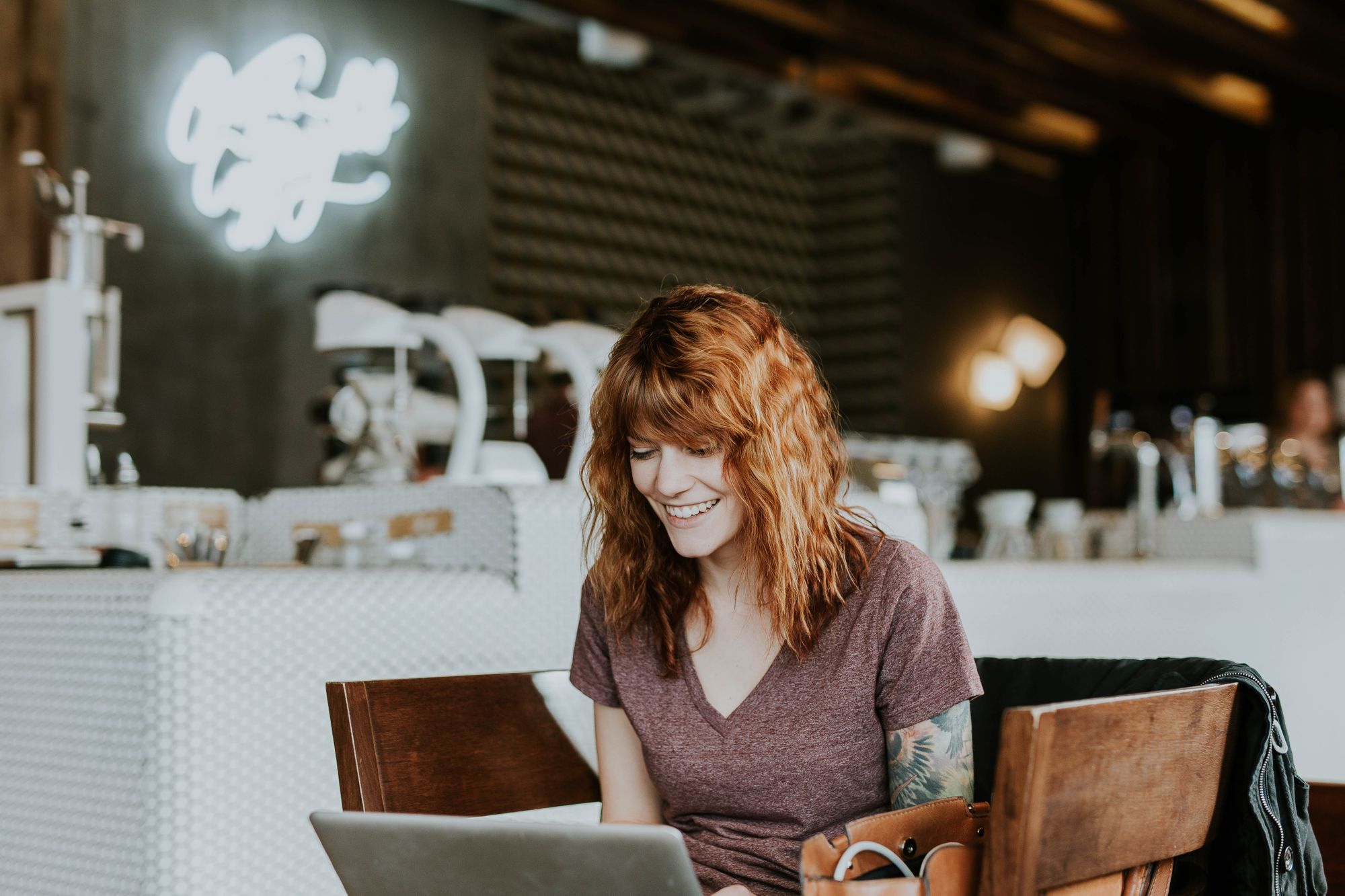 2. Vision Unlimited
Vision Unlimited was founded in May 2003 and today has grown to become the largest recruitment agency in Jaipur organization in the territory of Punjab, Haryana, Himachal, J & K, MP, Rajasthan and UP. The organization has delivered sustained top class performance and set high standards of service. Nearly all the big names of the industry look towards us when sourcing manpower from the above territories as do the aspiring candidates when looking for the answers to their future and their career.
We have strategic relationships with nearly all institutions where we help their students to make best use of the opportunity and impart them a long-term vision. We are constantly looking at expanding market width but are concentrating heavily on building market depth too. We are a one stop shop and provide manpower across all levels and functions for a BPO. We have offices in various small towns, which enable our clients and us to reach out to the prospective candidate.
Contact Details:
Address : 6/306. Opposite Delhi Public School, Vidhyadhar Nagar, Jaipur
Phone : 09839084568
Email ID : [email protected]
Website : http://visionunlimited.info/
3. HIRE IN A DAY (HIAD)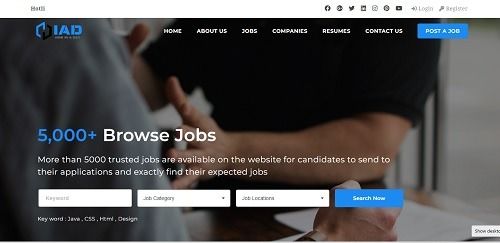 HIRE IN A DAY (HIAD) is a prominent HR & Placement Agency in Jaipur, Rajasthan. The company was founded in 2016 creating milestone with a focus on recruitment and human resource services. HIRE IN A DAY is headed by Ms. Geetika Malik and a team of highly experienced members that are proficient at understanding the job requirements of a candidate and identifying the right suitable candidates who is suitable for the job requirements of your company. We have an excellent database of the both available jobs as well as the best in class candidates. We created our reputation by placing candidates in the most reputed companies and also, providing companies with the best candidates to enhance their manpower.
We aspire to become the most preferred organization in providing the suitable manpower to our clients. We aim to maintain a high degree of reputation in terms of a business providing manpower with transparency in communication between our clients & candidate.
Contact Details:
Address : 103/66, 1st Floor, Tilak Tower, Madhyam Marg, Patel Marg, Mansarovar, Jaipur-302020
Phone : +91 6376609454
Email ID : [email protected]
Website : https://www.hiad.in/
4. Advance Career Solutions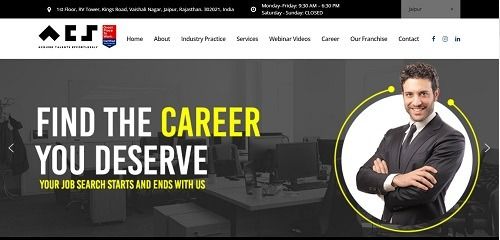 Advance Career Solutions has emerged as one of the most trustworthy value-added recruitment companies in Jaipur. Over the last decade, ACS has helped MNCs, SMEs, SMEs, and Startups onboard superheroes with an indestructible career timeline and genius-level intellect. Some even work in suits. Based out of Pink City, our family of Avengers scan more than 600 profiles every day to discover the best fit for an organization with the fastest turnaround time.
With more than 50,000 successful placements agnecy so far and counting in IT, FMCG, Consumer Durable, Building Material, Banking, Consulting, Manufacturing, OEM, Steel, E-commerce, Healthcare and more, we now have extended our arms in Blue Collar placements and Payroll Process system
Contact Details:
Address : 4B, Goverdhan Enclave, Behind reliance fresh Bhawani Singh Road, Jaipur 302001
Phone : 0141-411-2075
Email ID : [email protected]
Website : https://acsconsultants.in/
5. Talents Hunter
Talents Hunter team is Involved entirely of experienced recruitment professionals who have a highly developed network of recruitment industry contacts.The Recruiter has proficient level of Experience in IT & Non-IT Recruitment Process. Because of their analyzing and screening power, our clients are ready to work with us as soul agency.
Hence we are handling more than 200 fortune level of clients in all over Mumbai & Pune. Talents Hunter is that the recruitment agency in Jaipur is that has the industry contacts to fill any position. For businesses and candidates to think about us within the highest conceive a dynamic company that brings strategy and innovation to any recruitment need.

Contact Details
Address : Room no 75,kartik vinayak chawl, Nehru Nagar, Vile Parle West, Mumbai, Maharashtra 400056
Phone : 091370 70803
Email ID : [email protected]
Website : https://www.talentshunter.in
6. Disha Consultant
Disha Consultant, a prominent HR & Placement Consultant in Jaipur has created a milestone in the HR industry for serving clients with impeccable services over the years. We are in the limelight for placing candidates in the most reputed companies and also, providing companies with the best candidates to enhance their manpower. We specialize as a Recruitment Consultant and an Educational Consultant other than delivering Placement Services and Outsourcing Services.
We boast of serving these services across a plethora of industries like IT/ ITES, Human Resource, Finance, Sales & Marketing, Retail, Engineering/ Technical, Telecom/ Technology/ ISP, FMCG, Manufacturing / Operations, Export/ Import, Medical/ Health Care, Tour & Travel, Automobile, Constructions, Real Estate and Logistics. We also provide Third Party Payroll Service. Director Rajesh Sharma-having large experience of recruitment for National and Multinational companies for last 15 years. We trace back our establishment in the year 2004 when the need for an placement consultancy was already in demand due to the increasing competition among students from different fields to stand out in the crowd.
Contact Details:
Address : Office No. - 611, Mansarovar Plaza, Nr. K.V. - 5, Madhyam Marg, Mansarovar, Jaipur
Phone : 9785354777
Email ID : [email protected]
Website : http://www.dishaconsultant.com/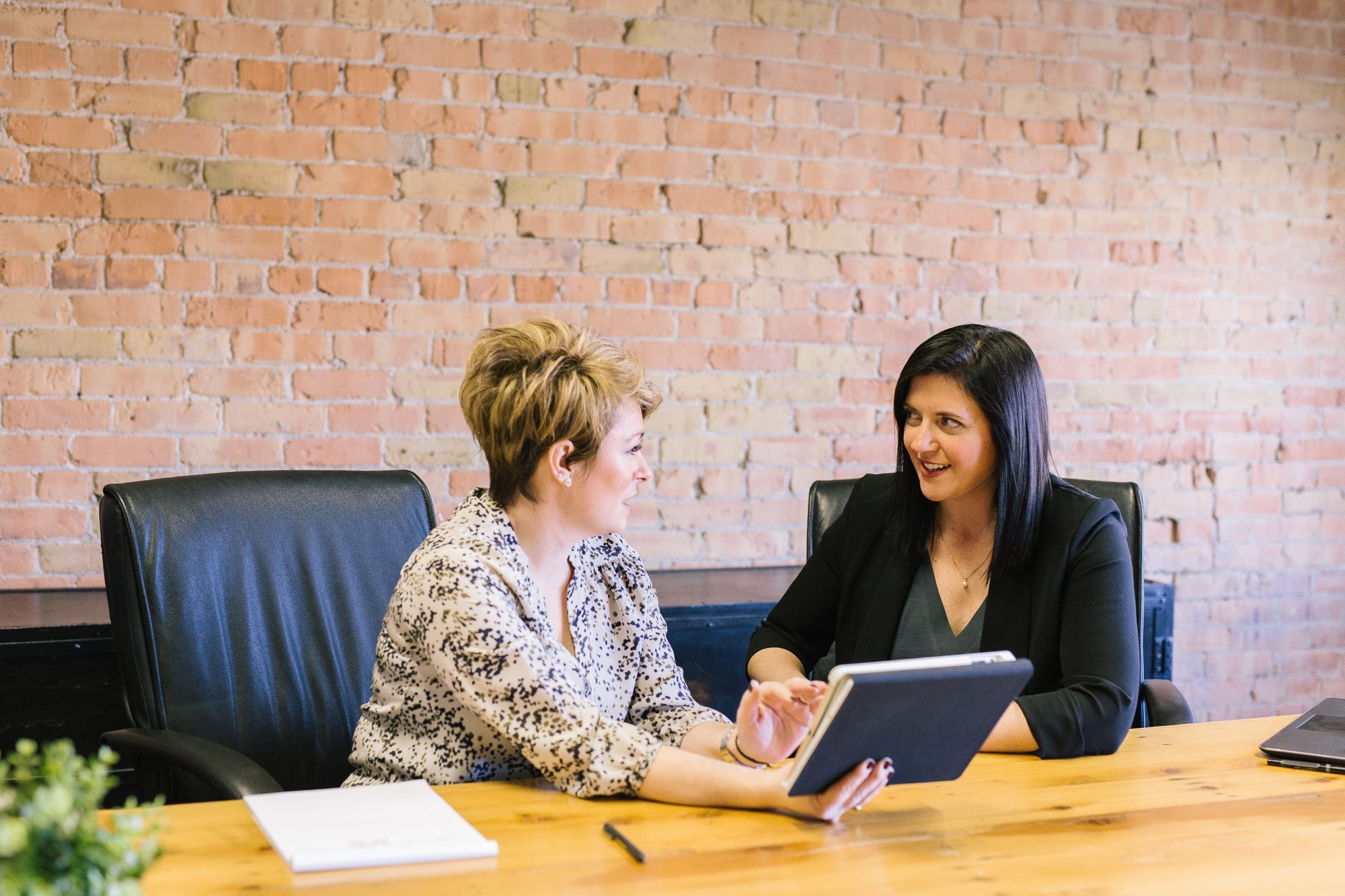 7. Axcess careers
Fresher!!!! not able to crack interviews due to lack of experience, Enroll for Internship, Our industry connect internship will not only give you exposure to the industry, it will also train you on live projects and make you industry ready, Internships are available in IT, Marketing, HR, Finance, sales with and without 100% job guarantee.
Contact Details:
Address : SAVITRI HOUSE, S1-5, RIICO, Rd Number 14, Vishwakarma Industrial Area, Jaipur
Phone : 9414068069
Email ID : [email protected]
Website : http://axcesscareers.com/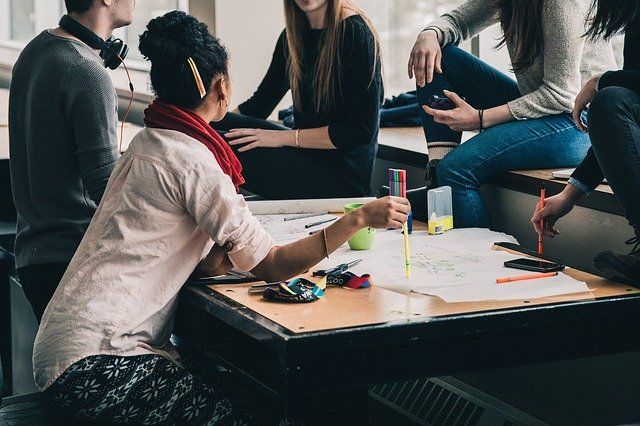 8. Connexions Management Consultants
Connexions Management Consultants is the innovation of Mr.Vyas, who has since its inception maintained a hands-on approach to Human Resource Solutions. In the 20 years of its existence we have provided the best & most trusted HR Solutions tailor made for each Clients requirement. Thus adding Value added services to our existing portfolio of services, and have grown to become one of the major job consultants in Jaipur. Being the best placement consultancy in Jaipur we provide skilled manpower without compromising on quality and time, and complete the most challenging hiring needs of our clients within no time, and thus nurture a long term relationship with our affiliates.
Connexions Management Consultant- Is the leading quality based HR firm and has been outshining and redefining the standards of allied HR services & placement industry from it's very beginning, and has become the most preferred Hr consultancy in Jaipur. Connexions has been serving its clients for over 20 years and provides both temporary and permanent placements and Executive search solutions.
Contact Details:
Address : C-3 Gathala Chamber, 2nd Floor Near Laxmimandir Cinema Jaipur, Jaipur
Phone : 9829472401
Email ID : [email protected]
Website : http://www.connexionshr.com/
9. JOB ON THE SPOT
We JOB ON THE SPOT corporate recruiters provide Campus Recruitment to Universities and colleges, usually we enroll candidates and take three rounds of interview by our H. R team on your campus on behalf of the corporate company. We also provide interview preparation to the candidates and fulfill the requirement of company by providing them right candidates on their terms. So this is not in benefit of yours as well as ours, but in benefit of our coming future, so for the future of youngsters, we are approaching you to do collaboration with us, we assure you to provide good companies to your candidates.
The aim of the JOB ON THE SPOT is to "Be a little part of the growth of India by knock down the unemployment by putting the right candidate on the right position for the growth of the company as well as candidate".
Contact Details:
Address : D - 155, First Floor, Devi Marg, Gayatri Sadan Lane, Bani Park, Jaipur
Phone : 9001358106
Email ID : [email protected]
Website : http://www.jobonthespot.com/
10. Quess Staffing
With Quess Staffing, we envisioned bringing human potential, one step closer to the powerhouse businesses. Our trajectory over the past 12 years is a testimony to that dream coming to fruition. With over 2,44,008 associates deployed at 900+ client locations across 400+ cities and towns, Quess Staffing is now the largest staffing services company and private-sector employer in India. Our diversified portfolio and a talented team help us address the entire spectrum of human resource jobs requirements efficiently.
Quess Staffing (previously IKYA), is currently the largest staffing services company in India. With over 2,44,008 associates deployed at 900+ client locations across 400+ cities and towns, Quess Staffing boasts of a pan India reach. The company serves a rich clientele, including leading MNCs and large Indian firms across sectors such as Retail, Telecom, FMCG, FMCD, E-commerce, BFSI, Manufacturing, Agriculture, Healthcare, Life-sciences, Pharma, Hospitality, and Education.
Contact Details:
Address : Plot No.93, 403-404, 3rd Floor, Madrampura, Opposite SI Hospital,
Ajmer Road, Jaipur
Phone : 8033545660
Email ID : [email protected]
Website : https://staffing.quesscorp.com/