Here is the list of Top 10 manpower consultancy Recruitment & Placement Agency in Ranchi who gives you the best service with names and contact numbers. If you are a job-seeker and looking for a job as your convenient you may contact any listed placement consultant or recruitment consultant by calling them. Since it was tough to get a job for fresh Graduates to get a job. Now, this is the time to contact these job hr placement consultancy for More opportunities and seek their Help. We have tried to sort out with there performance as much as possible, to give the best consultancies for those who want to submitted Resignation Letter.
Register your CV with all top search agencies, and also post it onto the job boards like Atal Rojgar, Naukri, Monster, Times Job, Shine, and others also. Make sure you have mentioned a keyword with your roles and responsibility in your CV as this will give you a higher ranking in the recruiter's searches. Below the blog, you will find all the Consultancy experts in Ranchi. In this we have attempted to list all the Placement Consultants and Recruitment Agencies address with the phone number of Human Resource Hunt and their Email Id Through this Placement Consultancy Agency in Ranchi you can know more about the various vacancies.
For Companies to full fill In house requirement please scroll for a list of Placement Consultants in Ranchi.
The search for the right candidate sometimes makes the unproductive run here & there and this is where the Placement consultants act the prime role, by acting as a platform between Jobs seeker and the hiring companies.
Here is the list of Placement & Recruitment Consultants in Ranchi who will help you to find your first job.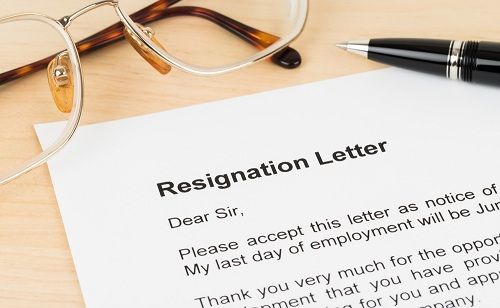 1. Lucy Recruitment Consultancy & HRD Services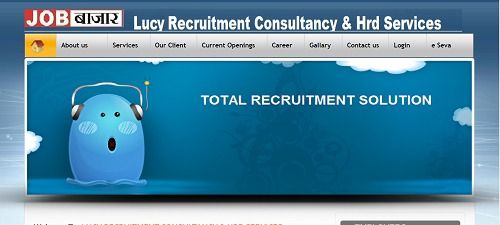 Lucy Recruitment Consultancy & HRD Services In Name And Style Of Job Baajar Is The Oldest Existing Hr Organization In Jharkhand. Long Years Of Experience And The Earned Excellent Credibility, Trust And Reputation Through These Years Have Made Lucy Recruitment Consultancy & HRD Services Front Runner & Pioneer In Hr Practices. In Collaboration With Reputed Job Portals And Having With Own a Large Database Of Different High Esteemed Corporate Clients And Screened And Tested Working Professionals, Lucy Recruitment Consultancy & HRD Services Has A Very Strong Grip And Network In The Market.
Contact Details
Address: New H.B.Road Kokar Chowk Ranchi-834001 Jharkhand (India)
Phone: 8002354445
Email ID: [email protected]
Website: http://www.jobbaajar.com/index.aspx
2. Innov
Established in 2004, Innovsource is a leading workforce solutions provider having fulfilled end-to-end HR needs of 1200+ customers spread across 15+ industry sectors since inception.
Over the years, we at Innovsource have mastered the workforce business, focusing on every aspect, ranging from requirement mapping, sourcing, training & skilling, assessment, selection, onboarding, payrolling and statutory compliances.
Today, we provide employment to 70,000+ associates who are presently deployed in more than 1000 locations across India. We stand out for our exceptional customer service and technological advantage. Our business operations are end-to-end automated, ensuring speed, accuracy and excellence in service delivery.
Contact Details
Address: 1st Floor, House No. 691, Kutchery Chowk, Near Garden Fresh, Ranchi 834001
Phone: 0651 2361007
Email ID: [email protected]
Website: https://innov.in/
3. Metaphor Consulting
Metaphor Recruitment Consultants in Ranchi is a global IT services and software solutions company providing world class solutions to SMEs, startup dot-coms as well as some of the world's largest organizations. At Metaphor, we are driven by a simple yet powerful tenet of providing "TOTAL CUSTOMER SATISFACTION".
Metaphor was set up to provide high-end bespoke development services and software to the domestic market, we soon made a name for ourselves servicing Software for Vendors and startup companies and formed partnerships with industry leading companies. Today however, we offer comprehensive range of services and solutions covering for an entire software lifecycle including IT services, enterprise solution, education & training services. Although we can boast a number of Fortune 1000 organizations as our client, we are still very much active to relationships spanning many years.
Contact Details
Address: E-11, 3rd Floor, Ankur Complex Adarsh Nagar, Sonari , Jamshedpur Jharkhand State, India - 831011
Phone: + 91 - 728 098 6730
Email ID: [email protected]
Website: http://www.metaphorconsulting.in/
4. Response Services Pvt. Ltd.
Response Services Pvt.Ltd. is the name to reckon with in HR Consultation and Recruitment Consultants in Ranchi. We started to succeed on 7th October 2014. The headquarters of our company is located in Ranchi and we have our branch offices in other cities of India. Our main focus is to provide 100% client satisfaction, effective consultation and recruitment solutions across India. We maintain work confidentiality, transparency and ethical business practice.
Our company is well reputed for accurate assessment and wide networking across industries. We search talent and we work with the clients with close prospects of helping them getting the real talent. We believe in consistent performance and improvement of our services. Our major assets are people and want to deploy right people for the right job on the given time.
Contact Details
Address: 411, 4th Floor, Estate Plaza, Behind Mangal Tower, Kanta Toli, Ranchi-834 001(Jharkhand)
Phone: 0651-2530025
Email ID: [email protected]
Website: http://www.responseservices.co.in/index.html
5. Propkar Ventures Pvt Ltd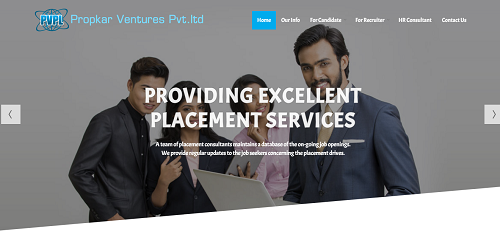 Propkar Ventures Pvt Ltd is a distinguished name in the placement industry of India. We are widely known for offering several placement services to clients under one roof. Owing to our industry know-how, we are offering overseas placement services, manpower recruitment services, corporate training services, and event security management services. Moreover, we are also serving as reliable HR consultants, career consultants, and placement consultants. Propkar Ventures Pvt Ltd is a client-centric firm, which is backed by a team of professional employees. Each and every individual in the team is contributing to the success of the firm by fulfilling the jobs assigned to them. This is the main reason why many leading companies and job seekers approach us on a regular basis. Propkar Ventures Pvt Ltd is an India-based company, which was founded in the year 2018. The company is owned by Mr. Sandeep Kumar. His dedication and continuous hard work have allowed us to gain a huge clientele all over Jharkhand.
Contact Details
Address: Chanakya Nagar Kolakusma, Saraidhela, Dhanbad Near Ozone Gallery Big Bazaar, Saraidhela, Dhanbad, Jharkhand - 828127, India
Phone: +91 7520277397
Email ID: [email protected]
Website: http://www.propkarventures.in/
6. Talents Hunter
Talents Hunter team is Involved entirely of experienced recruitment professionals who have a highly developed network of recruitment industry contacts.The Recruiter has proficient level of Experience in IT & Non-IT Recruitment Process. Because of their analyzing and screening power, our clients are ready to work with us as soul agency.
Hence we are handling more than 200 fortune level of clients in all over Mumbai & Pune. Talents Hunter is that the recruitment agency in Ranchi is that has the industry contacts to fill any position. For businesses and candidates to think about us within the highest conceive a dynamic company that brings strategy and innovation to any recruitment need.

Contact Details
Address : Room no 75,kartik vinayak chawl, Nehru Nagar, Vile Parle West, Mumbai, Maharashtra 400056
Phone : 091370 70803
Email ID : [email protected]
Website : https://www.talentshunter.in
7. Alliance Consultants
Alliance Consultants is the fastest growing HR Consulting & Manpower Company providing wide range of staff to its clients. We bring in the right combination of expertise facilitating organizations to acquire temporary and permanent staff, enhancing productivity, and quality. Alliance Consultant started in 2001 for providing total HR Solutions for MNCs and Indian Companies. We are a one-stop shop for all HR services. We have team of highly qualified professionals. Who are experienced in the recruitment and selection process, equipped with our own database of professionals, we assure a quick and effective response to our esteemed clients.
Contact Details
Address: H. No. 339, Line No. 7, 3rd Floor Rekhraj Tower, New Kalimati Road, Sakchi, Jamshedpur, Jharkhand - 831001, India
Phone : +91-9334808852
Email ID: [email protected]
Website: http://www.allianceconsultancy.in/
8. Jobs Today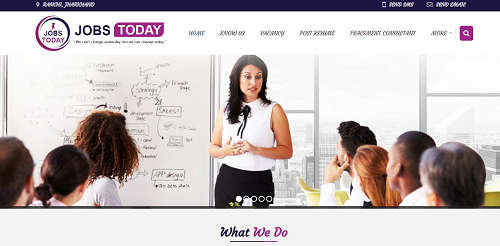 Jobs Today is a well-known name in the domain of placement. The journey of the company began in the year 2007 in Ranchi (Jharkhand, India). The foundation stone of the company was laid by Mr. Siptain Mojibi. He works as the CEO of the company and due to his optimistic attitude, he was able to turn his dream into reality. We have crossed hurdles and established ourselves as a sturdy name in the placement domain. We are a family of the dedicated employees that are engaged in providing the assistance related to placement to the job seekers, working professionals, and companies looking for the staff.
Our employees are a valuable asset to the company and due to their dedication, we've been able to gain a vast clientele across Ranchi. We provide the services of the placement consultant, HR/manpower, recruitment consultant, overseas placement/recruitment, domestic placement/recruitment, career consultant, work at home/freelancing, and visa/passport consultant. All services listed here are rendered by the experts that do not give a chance to complain. We serve in the industries of the insurance, BPO, finance, pharmaceuticals, engineering, event management, sales & marketing, FMCG telecom/technology/ISP, manufacturing/operations, export/import/IT/ITES, medical healthcare, education, training, retail, construction, automobile, tour & travel, and banking. You can turn to our services by dialing the numbers and speaking to the respective executives.
Contact Details
Address: ARK Marketing Complex, 3rd Floor, Office No. 2, Beside Lalpur Police Station, Lalpur, Ranchi, Jharkhand, India - 834001
Phone: +91-7631001200
Email ID: [email protected]
Website: http://www.jobstodayindia.in/
9. placement India
PlacementIndia.com is the platform where companies turn for all their recruitment needs in Ranchi. This portal has some of the leading job recruitment agencies registered in its database. Companies in need of manpower for their vacant posts can visit this online placement agency and find the top hiring agencies, employment agencies, and international recruitment agencies in Ranchi. Whether the company is in need of a placement Placement & Recruitment Consultant in Ranchi or need IT recruitment services, the companies listed on this portal can assist various organizations in their manpower needs.

A handful of childhood dreams of being a doctor, an engineer, a software developer or the master of another field, now needs a sharper network to get an edge over the cutthroat competition. Finding a dream job is like finding a pearl in an oyster. With the increasing competition, every business entrepreneur wants to hire gems of the profession. At the same time, job seekers also want a destination where they can whet their skills. Catering to the needs of both, Placement India is transforming a million of dreams into reality.

Contact Details:
Address: 33 & 33A, Rama Road, Industrial Area, Near Kirti Nagar Metro Station,
New Delhi, Delhi, India, Pin - 110015
Website: https://www.placementindia.com/
10. ABC Consultants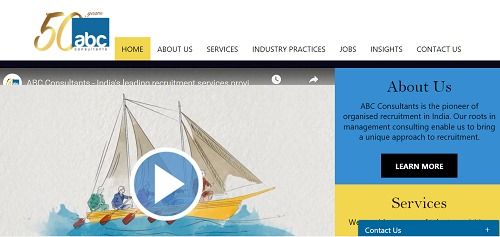 Founded in 1969 by Dr Bish Agrawal, ABC Consultants is the pioneer of organized recruitment services in India. Over the past five decades, we have acted as preferred talent acquisition partners to multinationals and leading Indian businesses to emerge as the leading talent solutions provider in India. This combined with our role as trusted Placement & Recruitment Consultants in Ranchi for Indian professionals translates into our core capability - Building Careers. Building Organisations. ABC's roots in management consulting bring a unique approach to recruitment at senior and middle management levels. We recruit across various industry sectors for multinational corporations as well as leading Indian business houses and have helped shaped the careers of over 1,65,000 professionals in our 50 year history.
ABC has been a valuable recruitment partner for us in helping us bring some of the best talent on board. I know when I interview an ABC-recommended candidate, they would already have been vetted as a suitable fit within our company and its culture. There are a very few professional "Head Hunters" in this industry who bring competence to the table with a very positive attitude in an extremely friendly manner. They provide exceptional guidance throughout each stage of the recruitment process and are always keen to give advice while showing genuine interest in our progress. Highly recommended for any future collaboration as ABC has displayed a touch of class which is very rare experience with other recruitment consultants. Working with ABC is an absolute pleasure."
Contact Details:
Address: 1st Floor, Eros Corporate Tower Nehru Place New Delhi 110 019
Phone: +91 11 4934 3900
Email ID: [email protected]
Website: https://www.abcconsultants.in/
11. Sarthee
In this fast moving market, Talent shortage is the No.1 hiring challenge faced by HR professionals. In the largest available pool of qualified candidates, it's really tough to source the serious & best match professionals in targeted time frame. At Sarthee Consultancy, we ensure that our customized & focused services meet with your pre-defined hiring quality level for an optimal experience. With a inheritance of over 18 years in the Indian and International market, Sarthee is delivering practical solutions and proven results in Leadership hiring, Headhunting & Executive search.
With our presence at Ahmedabad & Vadodara, our technical qualified & experienced team members are focused on creating customize hiring strategies that align with your business goals. We understand that hiring has an effect on your company beyond just your business but employer brand too. Working on AI with human touch, we make sure to make recruitment simple and hassle-free process for you. Established in 2003, the company made a humble beginning from being the best job Placement & Recruitment Consultants in Ranchi in Ahmedabad & India to become a 'go-to' Recruitment & HR solution provider for businesses of all sizes across variegated industries. We believe in strategy of combining our passion for people with a technology-driven process to help organisation convert a candidate to employee.
Contact Details:
Address: 403, 4 th Floor, Sakar III, B/h. C.U. Shah College, Nr. Income Tax Circle, Ashram Road, Ahmedabad – 380009. (Gujarat) India.
Phone: +91 79 6663 3388
Email ID: [email protected]
Website: https://sarthee.com/
12. Ideal Consultants
Ideal Placement & Placement & Recruitment Consultants in Ranchi P Ltd was established in 1993, an arm of the media and publications company RS Group. Since its humble beginnings over 20 years ago, Ideal has stood firm upon its core ideals – integrity, sincerity and honesty towards clients' requirements, and an assurance of quality in service. From his small beginnings in a rural village of AP, he came to Hyderabad in search of a job, as an ambitious young man armed with a graduation in commerce. Unable to find a suitable job, his ability to think on the other side of the coin empowered his journey into entrepreneurship. Beginning with small successes in printing of job applications for government, banks, and public sector jobs he gradually settled on the idea of publication and reserved the title for publication of a magazine on employment information.
To strengthen his knowledge and experience, he worked in the newspaper industry for a decade, successfully completing major accomplishments with leading magazines and daily newspapers in the field of advertising. In 1993, he returned to his entrepreneurial roots, with the founding of the publication company, RS Groups, and the magazine "Employment Information".
Since the core content was related to employment, the decision to diversify and begin Ideal Placement and Consultants P Ltd was a no brainer
Contact Details:
Address: Plot No18, Punya Mansion, Rajeev Nagar Colony, Bolarum,
Secunderabad. Pin 500010.
Email ID: [email protected]
Website: https://www.idealconsultants.com/