Here is the list of Top 10 Best Manpower Consultancies in Indore, Recruitment Agnecy in Indore, Recruitment consultants in Indore, It's New Year Time and we are willing to have the awesome year 2019. Also, the company will start doing the increment process and because of that lots of openings are coming in Indore.
Indore has become the country's number one cleanest city and we hope they will definitely archive our goal this year too.
So, Below is the list of Top 10 Job Placement Consultants in Indore.
1. Systos Placements
Systos Placements Job Portal provides the perfect platform for the candidates to seize the best job opportunity suiting their backgrounds by tones of available Job opportunities. The platform is provided for candidates from backgrounds like Accounts/Finance, IT/ITES, Pharmaceuticals, Marketing, Manufacturing and many other sectors.
Systems Placements Agency in Indore, Job Portal comprises of HR professionals who hold rich experience in the field of consultation. Apart from Job openings, the candidates are provided with various other information like, Latest walk-in, Job Opportunities etc. Some interactive features like Resume services, Job alerts, etc are provided to keep the candidates updated every moment.
At SyStos Placements Agency more and more features and innovations are under way with our penchant for cutting-edge technologies and continuous effort to give the highest level of service. Systos Placements gained a niche as a Trusted Global Player with a service spectrum that extended beyond Recruitment and HR services like Staffing, Training, Consulting, Outsourcing and HR Automation.
Contact Details
Address: 301-A, 3rd Floor President Tower, Madhumilan Square RNT Road,
Indore (M.P.) Pin-452001
Contact Number: 9039091717
Email ID: [email protected]
Website: http://www.systosplacements.com/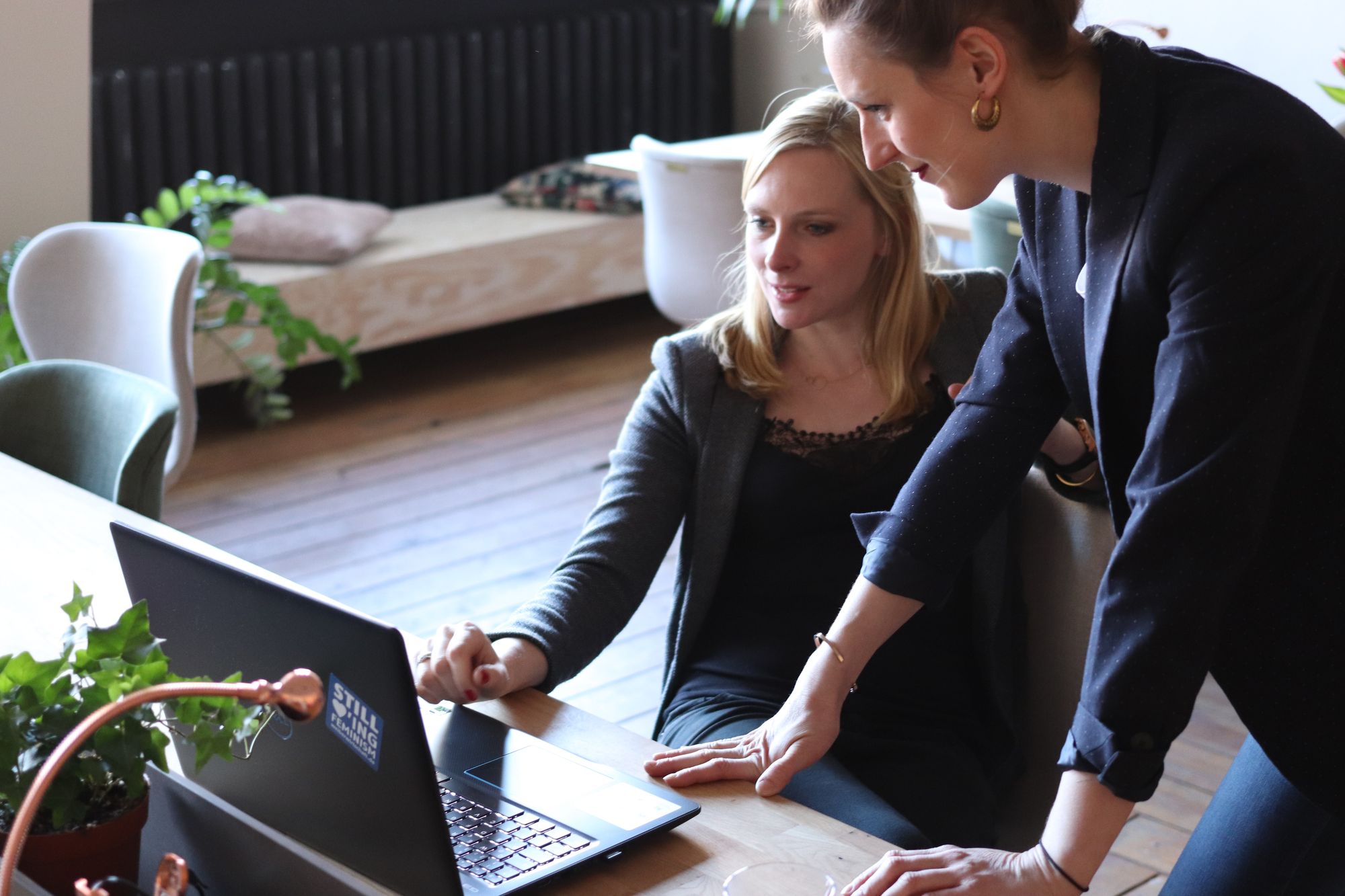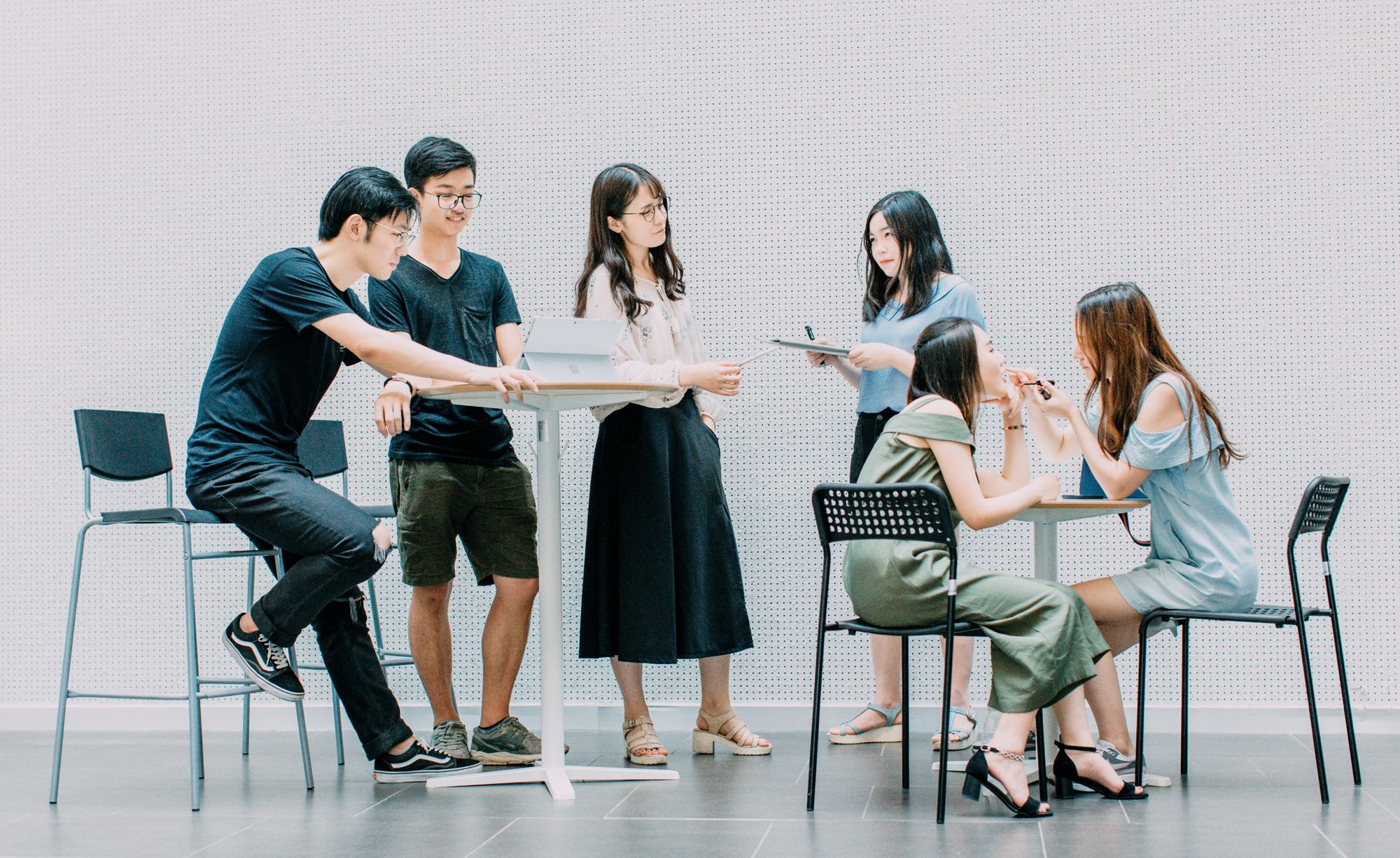 2. SV MANAGEMENT CONSULTANTS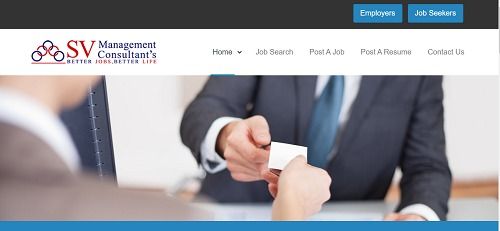 SV MANAGEMENT CONSULTANTS is a leading, fast progressing Manpower Recruitment and Executive Search firm in Central India. SVMC was born at the epicenter of a group of qualified and experienced industry professionals in the year 2000. Since then, we have been providing our services to various sectors all over the country and become popular amongst Companies and Jobseekers everywhere.
Powered by a dedicated team of placement consultants in Indore, we pay attention to the tiniest details in order to produce efficient employer-candidate connections. We cater to positions at all levels (Fresher to Senior Executive i.e. VP and CEO / Director). At SVMC, an Employer's every requirement is fulfilled with the proper scanning of CVs and interviewing Candidates. We ensure that only prospective and capable candidates are forwarded to the Employers. We, at SV Management, believe in constructing solid, long term relations with our clients and always surpassing expectations.
Contact Details
Address: 207, Mourya Centre, 16 Race Course Road,
Janjir Wala Square, Indore (M.P.) - 452001
Contact Number: 7314228500
Email ID: [email protected]
Website: http://www.svmanagement.com/
3. NVS Consultants Pvt Ltd.
NVS Consultants Pvt Ltd. introduces itself as one of the India's leading Manpower Recruitment Agency In Indore for Manufacturing And Service Industry. Over a tenure of 10 years NVS consultants have attained exponential growth. In its journey to attain new height NVS Consultants have always taken care of providing maximum support to its existing and new clients post recruitment for sustained manpower.
Our registered head office is based in Indore Madhya Pradesh,  but we have our Network Offices spread throughout the country such as Mumbai, Delhi, Pune, Varanasi, Bhopal and shortly will be having its branches in various other leading cities of the country.
Contact Details
Address: 207, Mourya Centre, 16 Race Course Road,
Janjir Wala Square, Indore (M.P.) - 452001
Contact Number: 9893141470
Email ID: [email protected]
Website: http://www.nvsconsultants.com/
4. Talents Hunter
Talents Hunter team is Involved entirely of experienced recruitment professionals who have a highly developed network of recruitment industry contacts.The Recruiter has proficient level of Experience in IT & Non-IT Recruitment Process. Because of their analyzing and screening power, our clients are ready to work with us as soul agency.
Hence we are handling more than 200 fortune level of clients in all over Mumbai & Pune. Talents Hunter is that the recruitment agency in Indore that has the industry contacts to fill any position. For businesses and candidates to think about us within the highest conceive a dynamic company that brings strategy and innovation to any recruitment need.

Contact Details
Address : Room no 75,kartik vinayak chawl, Nehru Nagar, Vile Parle West, Mumbai, Maharashtra 400056
Phone : 091370 70803
Email ID : [email protected]
Website : https://www.talentshunter.in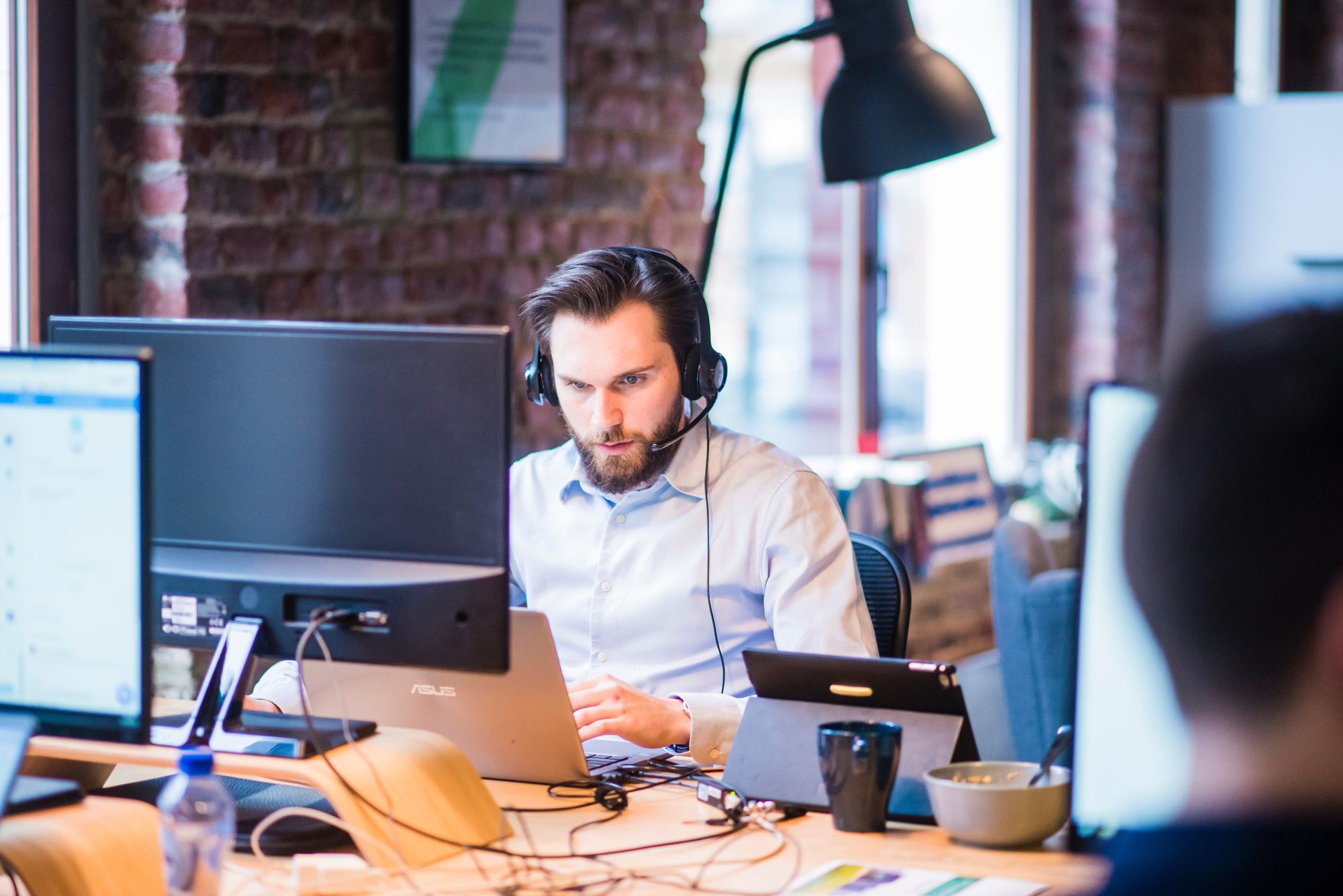 5. Talent max
Our genuine passion and enthusiasm for what we do, coupled with our agility enables us to respond swiftly to client's needs, ensuring that our clients continue to use Talentmax time and time again as their trusted recruitment partner.
Talent max is a Talent search firm connecting industry leaders to top talent. We provide comprehensive search services for clients and candidates on a regional /local and International level for leading organizations across all industries "To provide world-class recruitment services with our experience, expertise, reliability and highest level of service quality to facilitate our clients to find the best talent"
Contact Details
Address: #4, 1st Floor, IK Girls School Campus, 14/1 Ushaganj, Indore, Madhya Pradesh 452001
Contact Number: 9806515804
Email ID: [email protected]
Website: http://www.talentmax.in/
6. Skill India Solution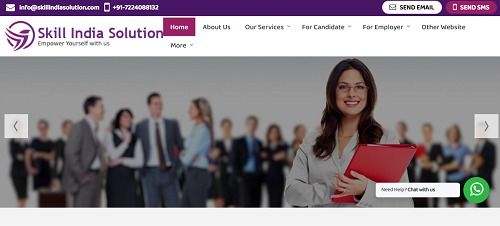 Skill India Solution is a visionary the placement consultant in Indore. The journey of this placement firm started in the year 2019. Syeda Andleeb Zahra is the chairperson of the company and established it with the aim of intending to resolve all hassles faced by employers and job seekers. We operate from Bhopal and provide services like HR consultancy, manpower consultancy, and placement consultancy at industry-leading charges. Following the pre-set industry criteria for rendering services, we have successfully carved a niche for ourselves in less time. Skill India Solution is backed by adept manpower. All our employees are experienced professionals that specialize in providing different solutions to clients that approach us. Owing to our professionalism in work, our client base is flourishing at pace in and around Bhopal.
Our services are widely utilized in Mumbai, Indore, Pritampur, Hyderabad, and Pune. Several industries operating nationwide approach Skill India Solution for acquiring best and pocket-friendly services in the city.
Contact Details
Address: Plot no 15, 2nd floor, Saif Complex, Zone 1, Mp Nagar, Indore, Madhya Pradesh
Contact Number: 7224088132
Email ID: [email protected]
Website: https://www.skillindiasolution.in/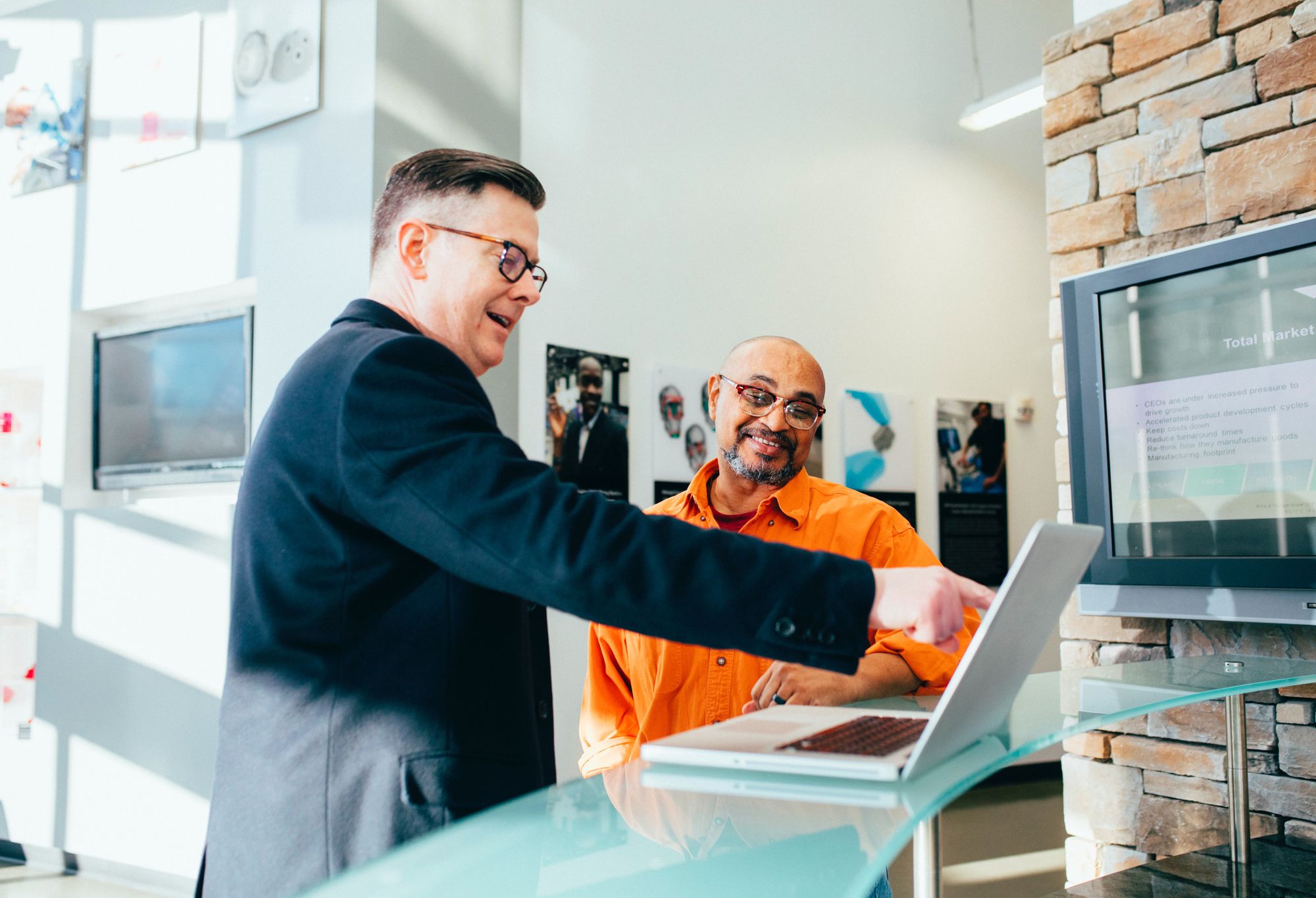 7. Reliable Resources
We have been providing services for Manpower Recruitment. The experts of the company, understanding of the agency of the requirements in Indore. We develop personalized strategies for human resource management. The attempt is to help the clients recruit, manage, and retain efficient employees. Every team member is dedicated and loyal to their service, and guides the member who comes across them. We provide comprehensive Placement Solutions in all the sectors. We do not believe in placing the candidates randomly.
Contact Details
Address: Sree Ram Enclave, 612, Palm, MR 10 Rd, Indore, Madhya Pradesh 453555
Contact Number: 7999450338
Email ID: [email protected]
Website: http://www.reliableresourcesjobs.in/
8. Connecting placement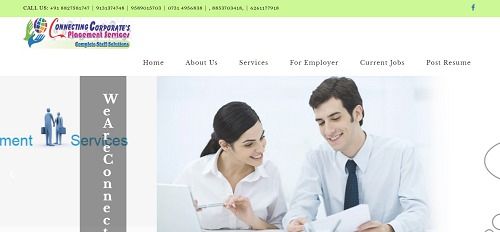 Connecting placement is an HR process consulting company having its expertise in wide areas of HR Services. We have a team of professionals and each of us have more than 10 years of rich experience in the field of Hr process consulting. When it comes for providing HR process consulting services, we stand as one of the top HR companies in Indore.
With changing global & economic scenario, we have to play a strategic role in BUSINESS MAKEOVER to maintain their position in the industry. We offer complete HR process consulting from Recruitment to Retirement for Manufacturing, Service & Corporate Sector.
At Connecting placement agency in Indore, we deliver & achieve excellence for our clients. We deal with different industries, diverse needs and provide customized services.
Contact Details
Address: 212. Sterling Tower. Near Apollo Tower. MG Road. Old Palasiya. Indore. MP
Contact Number: 9589015703
Email ID: [email protected]
Website: https://connectingplacement.com/
9. ABC Consultants
Bish Agrawal founded Associated Business Consultants (soon rechristened as ABC Consultants) Located in Kolkata as a management consulting firm that quickly evolves into India's first organized recruitment firm ABC grows beyond Kolkata and opens offices across major cities in India. Rapidly becomes a household name amongst corporates and professionals across levels, locations, and industries. Businesses include Recruitment, management consulting, and HR consulting
HR consulting arm of the group forms JV with Watson Wyatt Worldwide to launch Watson Wyatt (HR Consulting) in India. ABC eventually exits HR & Management Consulting to focus exclusively on Recruitment Founded in 1969 by Dr. Bish Agrawal, ABC Consultants is the pioneer of organized recruitment services in India. Over the past five decades, we have acted as preferred talent acquisition partners to multinationals and leading Indian businesses to emerge as the leading talent solutions provider in India. This combined with our role as trusted consultants for Indian professionals translates into our core capability - Building Careers. Building Organisations. ABC's roots in management consulting bring a unique approach to recruitment at senior and middle management levels.
Contact Details:
Address: 1st Floor, Eros Corporate Tower
Nehru Place Indore (M.P.) - 452001
Phone: +91 11 4934 3900
Email ID: [email protected]
Website: https://www.abcconsultants.in/

10. Job Soriented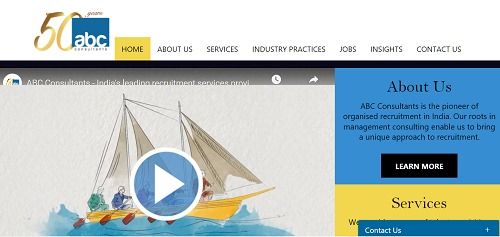 Jobs Oriented through its services assists businesses in expanding their operations by connecting them to the best capable human resource as per their requirements. With our pan-ORIENTED offices, we are able to deliver services for all kinds of sector needs. With our vision "to be the Choice of Client as Strategic Partner in Talent Search and of Candidate in Career Progression" we offer talent management solutions that provide quality human capital to our clients. Jobs Oriented Consultants was founded in is a leading government-recognized Overseas Manpower Consultants, a Recruitment agency that is duly registered & approved with the Ministry of labor, India for recruitment of Indian manpower.
are ready to supply Skilled, Fresher in the Business Industries. We are ready to provide dream jobs to the fresher as well in their respective fields, we have affiliations with many other companies that help us to find a perfect job for you. And of Couse, the job is of standard and highly cost-effective to employees in all aspects. Through these advanced procedures, we are always able to offer the right candidate at the right time to any organization. As we are following an advanced way of effective in a very consistent manner, we can assure you an unresolved service as the 'best among the best.
Contact Details:
Address: 310, 3rd-floor Akashdeep Complex, In front of the Tanishq Showroom,
Sapna Sangeeta Road, Indore
Phone: 8109500021,
Email ID: [email protected]
Website: http://www.jobsoriented.com/