Trimbakeshwar Shiva Temple is an ancient Hindu temple in the town of Trimbak, in the Trimbakeshwar tehsil in the Nashik District of Maharashtra, India, 28 km from the city of Nashik  near the mountain named Brahamagiri from which the river Godavari flows.
It was constructed by third Peshwa Balaji Bajirao (1740-1760) on the site of an old temple. Trimbakeshwar Temple is a religious centre having one of the twelve Jyotirlingas . The city of Trimbakeshwar Shiva Temple in India is located at the foot of Brahamagiri hill ,height of which is 3000 feet above sea level.
History About Trimbakeshwar Temple

Trimbakeshwar Shiva Temple is one of the 12 Shiva Jyotirlingas. It was constructed by third Peshwa Balaji Bajirao on the site of an old temple. The entire temple is built with black stone. There are 12 Jyotirlingas in India are Somnath, Nageshwar, Bhimashankar, Trimbakeshwar, Grishneshwar, Vaidyanath, Mahakaleshwar, Omkareshwar, Kashi Vishwanath, Kedarnath, Rameshwaram, and Mallikarjuna. The main feature of Trimbakeshwar Temple is that the jyotirlinga has three faces representing the gods - Shiva, Vishnu and Brahma. You will also find status of Rama, Krishna, Ganga, Parasurama and Kedarnath among others. The temple has a well called Amritavarshini. It also has a Kushavarta or sacred pond, which is believed to be the source of the Godavari. The birthplace of Lord Hanuman is Anjaneri mountain which is near by the Trimbakeshwar Temple. The temple  designed is the Hemadpanthi architectural style, known to be the architectural style during the 13th century in Maharashtra.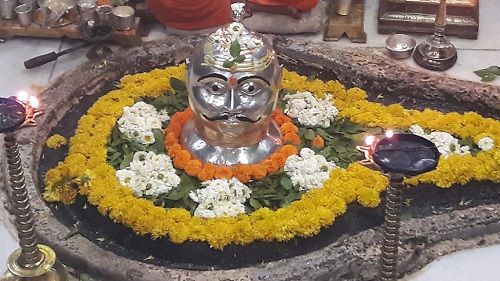 Reach To Trimbakeshwar Temple
To Reach Trimbakeshwar Shiva Temple there are all types of services all available like bus.
Trimbakeshwar Temple is Nearest airport is Chhatrapati Shivaji International Airport.
The Trimbakeshwar Temple, nearest railway station is the Igatpuri Railway Station.
Best Time To Visit Trimbakeshwar Shiva Temple
Best Time To Visit Trimbakeshwar Shiva Temple Kumbha Mela is  this festival is celebrated one time in twelve years whilst Jupiter meets Leo.
Mahashivratri is also one of the most celebrate in Trimbakeshwar Temple with great joy on the 13th day of Krishna Paksha.