Ayodhya is one of the holiest cities in India due to its association with Lord Rama. There are lots of Temples in Ayodhya you can visit temples like the Kanak Bhavan temple and the Nageshwarnath temple in Ayodhya. Attending the festivals held in Ayodhya is a great way to experience Hindu culture and traditions.
The Shravan Jhula fair and the Ram Navami fair are worth attending. The Ram Lila in Ayodhya during Vijayadashami is famous all over the country. Check out the Temples in Ayodhya. if you want to know about Temple In Varanasi then you can check here
1. Shree Ram Janambhoomi
Shree Ram Janam Bhoomi is one of the famous Temples in Ayodhya and People come to Ayodhya only to visit this  Temple. Shree Ram Janam Bhoomi Temple will be one of the World Famous Temple in India.
On the right bank of the river Suryu as its called within sacred precincts stands the holy city of the Ayodhya, believed to be the birthplace of Lord Rama, the seventh incarnation of Vishnu. It is believed that Lord Rama spent much of his childhood here.
Ram Janam Bhoomi is well-known as the birthplace of Lord Ram. It is said that till 1855, both Hindus and Muslims used to offer prayers at their respective places of worship at the site. Hindu nationalists claim that the site is the birthplace of Lord Ram.
These nationalists also believe that in the past a temple of Lord Ram was present at the site that was destroyed on the orders of Babur. Following this, Babur also erected a mosque in place of the temple. In 1990, the mosque was demolished, which lead to communal violence.
2. Hanuman Garhi
Hanuman Garhi is one of the Famous Temple in Ayodhya which is Constructed in the shape of a fort, this place of worship of Hanuman is situated in the centre of the town. The 10th century temple is approachable by a flight of 76 steps. Legend has it that Hanuman lived here in a cave and guarded the Ram Janambhoomi or Ramkot. The main Hanuman temple contains the statue of Maa Anjani, with Bal Hanuman seated on her lap. The devotees believe that all their wishes are granted with a visit to this holy shrine.
A massive structure in the shape of a four sided fort with circular bastions at each corner houses a temple of Hanuman and is the most popular shrine in Ayodhya. Every day thousands of devotees visit Hanuman Garhi to offer prayers and seek Lord Hanuman's protection from evils and blessings for happiness and prosperity.
3. Dashrath Bhawan
Dasharatha Bhawan is located in the center of Faizabad of Ayodhya which was the original residence of King Dasharatha in Treta Yuga. Dasaratha was the king of Ayodhya and the father of Shri Rama. Dasharatha Bhavan is also known as Badi Jag, which has magnificent temples of King Rama. If you are going to see this palace, then you will be really surprised to see its beauty. This palace is decorated with beautiful paintings that welcome tourists through an ornate entrance.
Inside the palace, saffron-clad monks are seen chanting, singing and dancing inside the palace during a visit to Dasharatha Bhavan. Apart from this, this palace is decorated with exquisite beauty during festivals like Ram Vivah, Kartik Mela, Diwali, Ram Navami and Shravan Mela, which looks like a taro and it attracts a large amount of devotees and tourists. Does. If you too are looking for a good place to visit Ayodhya, the birthplace, then you must visit Dasharatha Mahal.
4. Kanak Bhavan
The 'Kanak Bhawan' is the biggest, religiously important and architecturally an aesthetically built temple dedicated to Lord Shree Ram and Sita.
Kanak Bhawan is located in Ayodhya in the state of Uttar Pradesh of India. This shrine is a marvelous sample of temple architecture and design, and is the most beautiful and attractive structure in Ayodhya. Its magnificence and charm is not only restricted to its external façade, but the deities installed in the sanctum are so beautiful and captivating to behold that one is left dumbfounded and spell-bound once one sees them. The enchantment of the divine view of the consecrated deities and their magnetic pull is of such intensity that the eyes of the beholder are riveted by their beauty, and he finds it difficult to move his eyes away from them.
5. Amawan Mandir
6. Raj Sadan
7. Ram Janki Mandir
8. Sri Durga Mandir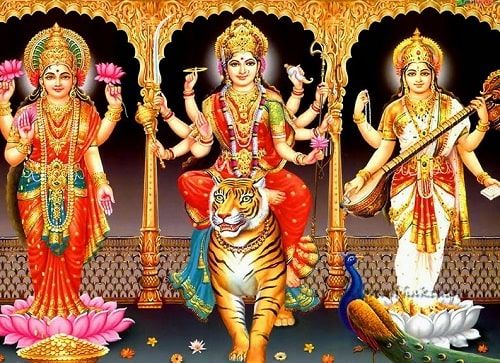 9. Vidyakund Mandir
10. Achari Mandir
11. Rajbhar Temple
12. Karunanidhan Mandir
13. Sheshavatar Temple
14. Ram Chabutra
15. Sita Rasoi
16. Kaleram Ka Mandir
17. Valmiki Bhawan
18. Mani Parbat Temple
19. Shri Laxmi Narayan Mandir
20. Swaminarayan Temple