The beauty of Ladakh is incomparable. It is indeed a splendid experience that one relishes in the memories forever. This place has a bounty of natural beauty. Ladakh brings a bundle of attractions filled with pristine beauty. There is a blend of Buddhist and Indian culture reflected in every aspect of their life. Leh Ladakh is the best place to visit indeed.
Going on a holiday to Leh Ladakh is a lifetime experience for sure. Would you like an idea of the best time to visit Leh Ladakh so that you don't miss anything?
If yes, then read this blog. Here is a list of the best season to make your vacation fantastic.
Visiting From April To Mid – May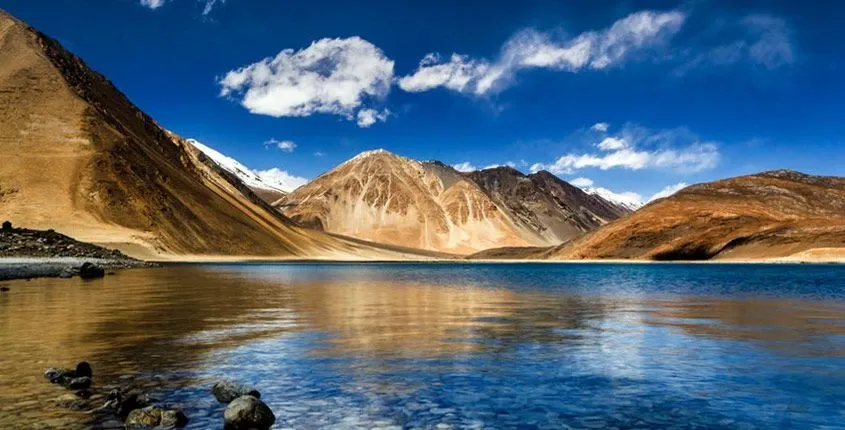 April to Mid-May would be the springtime. It is the time when apricot trees bloom, and the valley is filled with delicate pink flowers. The temperature at this time is pleasant, between 15 and 20 degrees Celsius during the day. There is an occasional snowfall but at higher altitudes.
High mountain passes are still covered with snow. Adventure seekers cannot forget the experience of driving through them.
Leh-Srinagar Road opens in April. Pangong and Tso Moriri lakes start melting in April. Natural beauty is at its peak during this time. All hotels and restaurants get ready for the busy season.
Leh Ladakh is the best place to visit. Tourists from all parts of the world come, and the market is full of people from different countries.
It is essential to carry and wear goggles and caps to avoid the glare of the melting snow in the bright sunshine.
Mid - May To July
As May approaches, most likely, the Srinagar-Leh Road will open. At the beginning of June month, Manali road also opens. Intermittent blockages due to snowslides happen in the initial few days. In June, just before the Monsoon season, the season is best to travel. During this season, many people undertake road journeys to Leh Ladakh. It is undoubtedly a remarkable journey and an unforgettable experience. This is the Best time to visit Leh.
Are you one of those adventure geeks that want to test their nerves by driving through the snow walls of Rohtang Pass/ Rani Nalla and Baralacha La during this period? As the snow melts, ferocious water crossings and rivers are in the path.
August To Mid – September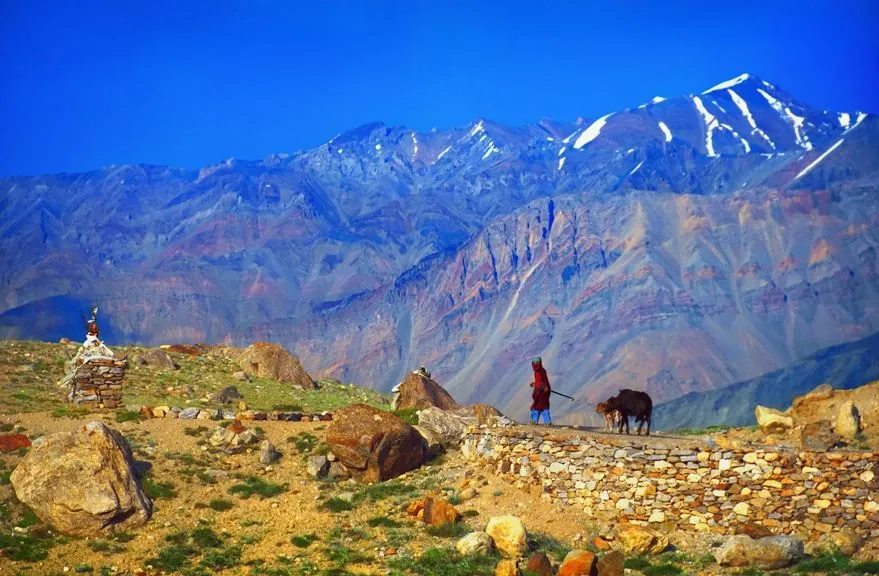 Monsoons in Ladakh are harsh. It begins in July and doesn't last long. There are short-lived but heavy downpours. The weather is very refreshing and just perfect for an outing. People enjoy adventure activities in Ladakh like water rafting in Zanskar and Indus rivers.
Ladakh is buzzing with travelers during this period. Sometimes, flights are fully booked, and people must buy expensive tickets. Get the list of Places to visit in Leh Market so that you get the maximum out of your trip.
In August and September, there are various festivals held in the region. Leh Ladakh is the best place to visit if you want to get acquainted with Buddhist culture and tradition.
However, scattered incidents of cloudbursts and landslides happened in Ladakh during this period.
Mid - September To Mid-October
Another great month to visit Ladakh is September. Due to the clear sky and lesser number of tourists, the people of Ladakh are busier in harvesting activities. There were many festivals and social events that happened during this period. Tourists can see a lot of dance, music, and traditional festivals during this period. You need to get the list of Places to visit in Leh city.
As far as travel safety is concerned, Ladakh remains open in September. It is one of the best months to visit. Adventure activities like trekking, camping, mountain biking, and rock climbing are held during this period. Before indulging in these activities, you must take the list of the Top 10 places to visit in Ladakh.
The routes from Manali to Leh and Srinagar to Leh are accessible and open in September. But the water flowing across the road freezes in the second half of September. Thus, they become slippery, especially during the morning. Hence, travel should be planned once the sun rises and the ice melts.
The Mid - October To Mid-November
October is a great time to visit Ladakh. The peak of the tourist season gets over by this period, and the hotels and the market are peaceful. One can enjoy the serene places. Public transportation, guest houses, hotels, and other facilities are still available.
The month of October and November are colder, but they are still okay to travel. There may be occasional snow flurries. By November, hotels and restaurants start closing, and local people gather food and other essential items for winter.
Make the list of the Top 20 places to visit in Leh Ladakh before you plan the tour.
Mid - November To March
November to March is freezing weather in Ladakh. All highways leading to Ladakh are closed. November is a complete winter month, and the temperature remains below freezing. Freezing of lakes happens, and water scarcity and electricity shortage are pretty standard.
January and February are also extreme cold months when temperatures drop much below freezing. Continuous snowfall happens during this time which makes adaptation and survival challenges. The weather is unbearable for those who are not used to it.
The weather improves a little in March. However, it is still freezing for many people. The days become sunny, though. The highways remain closed for traveling. Camping is also not feasible at Pangong and Nubra. People take the list of Hidden places to visit in Leh Ladakh to use their time best.
Conclusion
The best time to visit Ladakh during summer is between March and September. Temperatures are between 15 degrees to 30 degrees Celsius. From November to March, the temperature is shallow. Hence, it is not recommended. Book one of the suitable trekking in Ladakh after talking to your tour operator.