Raipur, the capital city of Chhattisgarh, is home to several top-notch hospitals that provide comprehensive cardiac care services. If you or your loved ones are looking for the best cardiologist hospitals in Raipur, here is a list of the top 10 hospitals that you can consider.
1.  Suyash Hospital
Suyash Hospital is a compassionate provider of patient-centred health services. We respect each person as a member of the hospital community. We are committed to our standards of service excellence and dedicated to exceeding the expectations of those we serve. We accept personal accountability for the work we do and consistently strive to provide the highest quality, safe patient care. We are committed to a supportive environment that encourages new ideas and creativity.
Contact Details
Address : Kota - Gudhiyari Road, behind Piccadily HotelRaipur (Chhattisgarh).
Contact : +91-771-2575275
Email Id : [email protected]
Website : http://suyashhospitalraipur.com/
2. Dr. Bhimrao Ambedkar Memorial Hospital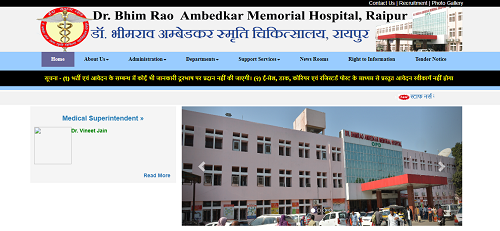 Dr. Bhimrao Ambedkar Memorial Hospital, Raipur is the largest government health care facility in Chhattisgarh. Located in the heart of the city and within one kilometer from railway station & bus stand, Dr. Bhimrao Ambedkar Hospital is commonly known as MECAHARA (Medical College Hospital Raipur). It is affiliated to Pt. Jawaharlal Nehru Memorial Medical College, Raipur & functioning since 1995.
With the objective of providing comprehensive health care under one roof, the hospital is equipped with all sophisticated modern medical facilities. Hospital provides high quality and cost effective medical services to all sections of the society. Special provisions are also available to those who are unable to afford cost of medical treatment.
Contact Details
Address :
Contact :
Email Id :
Website : http://drbramhraipur.in/
3. V Y Hospital
V Y Hospital is a new 200-Bedded Multispecialty Hospital Located at Raipur adjacent to Kamal Vihar.The V Y Hospital is a well-planned step to ensure upgraded healthcare services to patients at an affordable price while maintaining the personal touch. This is also a step towards tuning their practice to meet demands of rapidly changing state like Chhattisgarh and providesworld-class medical services to the state.
V Y hospital is an initiative taken by some of your own doctors who are veterans in their own streamsand have been serving you for many years. They have been running successful nursing homes with deep-rooted community support spirit and sincere respect to traditional doctor patient relationships.
Contact Details
Address : Adjacent to Kamal Vihar (Sector 12), New Dhamtari Road, Raipur (CG)
Contact : 72250 24301
Email Id : [email protected]
Website : https://www.vyhospital.in/
4. Heart Care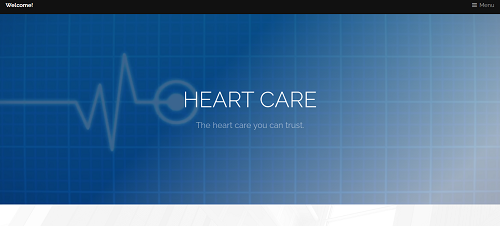 Dr Shailesh Sharma is a graduate and post graduate in Medicine from Pt. J L N Memorial Medical College, Raipur. He did his D.M. Cardiology from prestigious Banars Hindu University (BHU, Varanasi). He had worked at Batra Hospital, Delhi, St Stephen Hospital, Delhi.
He is practicing in Cardiology for more than 20 years at Raipur, Chhattisgarh. He has provided his services in various hospitals of Chhattisgarh viz, Sector 9 Hospital Bhilai, Modern Medical Institute, Raipur (now NH MMI).
At present Dr Shailesh Sharma is Senior International Cardiologist at Ramkrishna Care Hospital, Raipur. He believes in judiciuos integration of noninvasive and invasive Cardiology.
Contact Details
Address : Near RK College Guru Ghasidas Complex GE Rd &, G.E, Main Rd, Raipur, Chhattisgarh 492001
Contact : +918770980050
Email Id : [email protected]
Website : http://www.drshaileshsharma.com/
5. Lotus Hospital
Lotus Hospital and advance Urology centre is a 25 bedded superior and advanced urology care centre in state of Chhattisgarh. Started in the year 2017 with aim of providing Urological & Urogynecological care to all strata of society at affordable cost. Lotus hospital and advance urology centre, is a dedicated institute for urological problems which includes kidney stones, prostate problems, urethral strictures, all urological malignancy, infertility, and man health.
It is situated at centre of the city Raipur and easy access to all. The department of urology strives to cure surgically kidney ailments such as kidney failures, prostate, and cancer of the prostate, sexual dysfunction, pediatric diseases, urogynecological diseases, female incontinence, and congenital urinary abnormality. The various kinds of operative procedures used for treating these diseases are supported by the latest available technology. we also provide complete care for mother and child health (antenatal and postnatal care).
Contact Details
Address : Lotus Hospital, Canal Link Road, Opp. - Shri Rani Shati Mandir, Raja Talab, Raipur (C.G.)
Contact : +91-7049068889
Email Id : [email protected]
Website : http://www.lotusurology.com/
6. Mandiram Hospital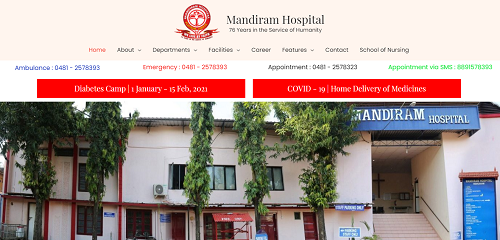 Mandiram Hospital is a multispeciality general hospital run by Mundakapadam Mandirams Society, a registered charitable society – K 28 of 1956. The hospital is situated on picturesque Mandiram Hill, providing a serene atmosphere to patients and staff alike. For the last 77 years, the hospital has been serving the local community at affordable rates and inmates and staff of Agathi Mandiram and Balika Mandiram for free. Hospital gives special consideration to poor and needy whenever necessary.
Mandiram Hospital and Mundakapadam Mandirams Society bear witness to Jesus Christ through the Ministry of Healing.
Contact Details
Contact : 0481 - 2578323
Email Id : [email protected]
Website : https://mandiramhospital.org/
7. Care Hospital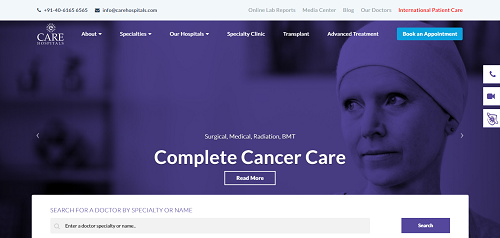 Ramkrishna CARE Hospitals is the leading corporate multispecialty hospital in Raipur, with 400+ beds. The preferred hospital for the people of Chhattisgarh and the adjoining states, Ramkrishna CARE Hospitals strives to integrate new ideas and research with humane care and compassion. With the installation of a Cath Lab and commencement of cardiothoracic surgery, Ramkrishna CARE Hospitals is set to develop into a centre of cardiovascular care and an institution of excellence in the state of Chhattisgarh.
CARE Hospitals provides quality medical service with a human touch and strict adherence to medical ethics in a patient-driven environment. The CARE Hospitals Group abides by the principle of not refusing care even to those who cannot afford it.
Contact Details
Address : Aurobindo Enclave, Pachpedhi NakaRaipur – 492001
Email Id : [email protected]
Website : https://www.carehospitals.com/
8. Dr. Nishant Chandel
DR. NISHANT SINGH CHANDEL IS SENIOR CONSULTANT CARDIO-THORACIC AND VASCULAR SURGEON WHO HAS BEEN WORKING IN RAIPUR FOR LAST 7 YEARS.
He had done his graduation and post-graduation in surgery from Raipur Medical College and was awarded M.Ch. in Cardiac Surgery from Grant Medical College and J.J. Hospital, MUMBAI. He has a rich experience of more than 10 years from different hospital-like Lilawati hospital (Mumbai), Narayana Hrudayalaya (Bangalore) and NH-MMI hospital (Raipur).
Contact Details
Address : Shri Sankalp Hospital Near Sarona Railway Station Before Salasar Green, Ring Rd Number 1 Raipur-492001 (C.G.)
Contact : +91 - 99778 35025
Email Id : [email protected]
Website : https://drnishantchandel.com/
9. Apollo Clinics
Apollo Clinics are multi-specialty clinics run by Apollo Health & Lifestyle Limited (AHLL), a subsidiary of Apollo Hospitals Enterprise Limited (AHEL). AHLL is one of the largest players in the retail healthcare segment in India.
Apollo Clinics was founded in 2002 with the aim "to bring healthcare of international standards within the reach of every individual." To achieve this, Apollo Clinics run a large network of Apollo Clinics with over 75 clinics, both owned and franchised in India and overseas.
Contact Details
Address : Apollo clinic,Tiara complex, a.t. classic, Near ashoka ratan, vip state, Shankar nagar, , Shankar Nagar, Raipur, Chhattisgarh, India
Contact : 0771-4033342
Email Id : [email protected]
Website : https://www.apolloclinic.com/
10. Bharati Hospital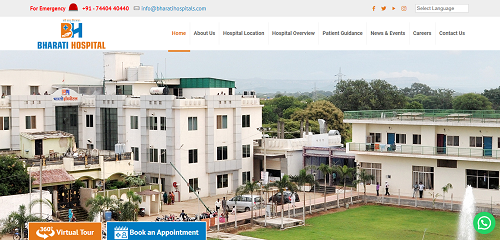 BHARATI HOSPITAL is a 150 bedded multispecialty hospital at Saraipali which is a good business centre of Chhattisgarh. It is near to Raipur and well connected by Air, Road and Railway. It is the only tertiary care hospital serving more than 10 lacks people in the radius of 50 km. The hospital is designed by top ranking architect in 7 acres of lush green campus and is equipped with modern facilities and good faculties.
Within a radius of 60 km surrounding Saraipali, with a population of about 10 lakhs , there is virtually no basic, healthcare facility. There are many situations where the local people have suffered due to lack of immediate, medical attention or regular and timely monitoring. This was frequently happening on account of distance, non-availability of transportation, lack of healthcare facilities and financial inability to access emergency health facilities.
Contact Details
Address : Main Road, P.O - Saraipali - 493 558. Dist. Mahasamund, Chhattisgarh.
Contact : 8120226666
Email Id : [email protected]
Website : https://bharatihospitals.com/